by Carrie Boyko, CEB
© Carrie Boyko
The Banana Cake is Gone
Time for a Giveaway!
We've played with the toys. We've baked a great banana cake for the boys. Now the nice folks at SafeMade Pets have decided that our excitement over the Biggie Bone and the Flexi-bowl warranted a giveaway of both--3 combo-packs (Flexi-bowl and a Biggie Bone) will be won by 3 lucky pups. We'll be selecting from commenters based on the entry guidelines below. Keep reading and then, please do join in the fun with some spirited comments.
If you'd like all the nitty gritty details, here are the three previous posts in this series:
© Carrie Boyko
Oliver Worked and Worked...
As hard as Oliver worked, he only got payoff occasionally. Yet he persevered. Finally, after collapsing exhausted as you may have seen in the slideshow from yesterday's photo review, Tanner snuck in for the kill:
© Carrie Boyko
Guilty Pleasure...Tanner Finally Gets His Chance
Now, we'll give you guys a chance. Your entries will give you the opportunity to win a Flexi-bowl along with an appropriately sized Biggie Bone. Oliver and Tanner have been sharing a medium-sized bone, but you'll be getting one that is selected to fit your pup perfectly. They come in 3 sizes for various dogs, so we're asking 2 questions for your entry:
Your Questions:
What will you use your Flexi-bowl for--water, food, baking?
What sized dog is your furry friend--small, medium or large?
Here's how to enter:
You may enter the giveaway once daily per method, but you must use a different Tweet, comment, photo, etc. each time.

As of this week, winners will be selected from comments here on the blog that include a method of contact (URL, email, Twitter handle, etc). All Tweets and emails must be followed up with a comment here to be entered in the drawing. Random.org will be used to select the winners.
For 3 entries, drop me an email at AllThingsDogBlog@gmail.com with a photo of your pup and a sign that says "We Love SafeMade Pet Toys". You can print the picture above and write the note on the photo for an extra entry. WOW! Your photo may even be featured on our Facebook page, SafeMade Pet Products Facebook page, or the blog.

Leave a comment here saying "I Like All Things Dog Blog and SafeMade Pet on Facebook" for another entry.

Subscribing to our blog by email using the dog house subscription box at left is a great way to keep up with our posts, giveaways, Ask the Vet and Trainer columns and more. Leave me a comment for one entry, saying "I subscribe to All Things Dog Blog."

Tweet "I love @SafeMade" and leave me a comment that you've Tweeted

Tweet "Thx @AllThingsDog 4 connecting us up 2 the reader discount code 4 @SafeMade" toys!" Don't forget to leave me a comment that you've tweeted.

And of course, hit that Tweet/Retweet button at the top of the post, and then leave me a comment telling me you Tweeted/Retweeted this post. Leave your Twitter handle for verification and we'll be thrilled to give you another entry.

COMMENTS are the primo form of entry--super simple since you're already here. Visit the bottom of the post to find the COMMENTS link and click.

Don't forget to answer the important questions above and include a method of contact!

Entries will close at 5 PM sharp on Thursday, June 30th. I'll report the winners on Friday, July 1st just in time for you to enjoy a fun-filled holiday weekend of pup play.
© Carrie Boyko
Yoga Dog Oliver
Loving His Biggie Bone
If you're too impatient to await the results, feel free to head on out to SafeMade Pet and use their discount code that's just for All Things Dog Blog readers. You'll get 10% off your entire order and orders over $50 will earn free shipping as well. The discount code is U3HZ94YRG24.
Our giveaway is available to all North American addresses, void where prohibited, and available to all ages 18 and over.
You may find this article linked up at other places on the Internet where giveaways are fun for everyone: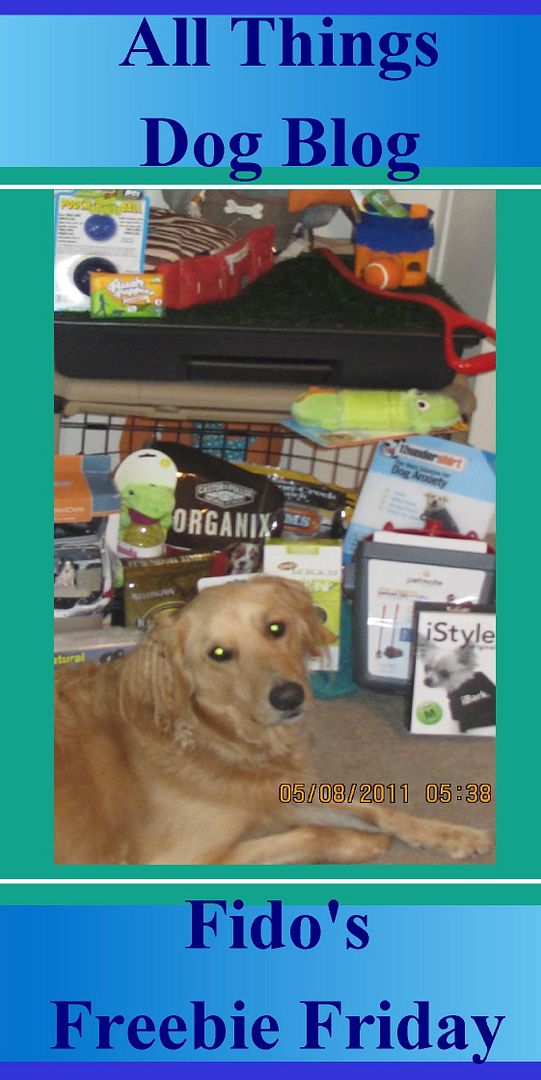 Full disclosure: All Things Dog Blog has not been compensated to write this review of SafeMade Pet Products. We were provided with product samples to review. The opinions included in this review series are our own. SafeMade Pet will be handling the shipment of these prizes.