by Carrie Boyko, CEB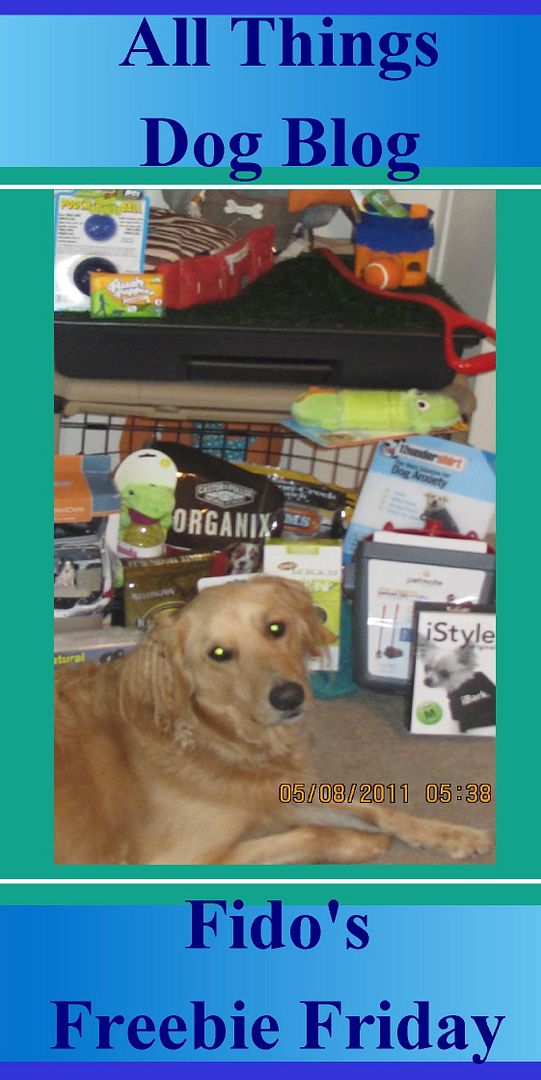 Good afternoon and welcome to Fido's Freebie Friday. I know it may seem a bit silly that this event starts on Thursday afternoon, but there really is a reason for this--honest. Knowing that many of my fellow bloggers work 9 to 5ers, I wanted to allow them time to get linked up to the hop on Thursday evenings so that their posts will be visible all day on Friday. Thanks for your understanding and let's get down to business.
Last week's hop got us rolling with a tidy batch of giveaways that ranged from free cleaning solutions to expensive cat doors and dog beds. What fun it was to see the variety!
Now that I have a partner in this event, Doreen of Doggies and Stuff, and I will be busy collecting our fellow bloggers contact info so that we may help this giveaway event grow into the "Giveaway Central" that we hope it will soon be.









Individual rules of entry and guidelines for winning may apply to each listing. All Things Dog Blog takes no responsibility for the legality of the rules governing the listings on other sites and giveaways that are posted here. We simply provide this forum as a gathering place for pet product giveaways to be offered.
READER NOTE:
Please let the nice bloggers below know who sent you when you visit their sites and comment or enter their giveaways. Thanks much!