by Carrie Boyko, CEB
© All Things Dog Blog
Tanner Snags Orbee
Today's topics are for you Fetch fanatics out there like Tanner. I've got some fun games you can use to make the game a little more brain work for your dog:
© All Things Dog Blog
Soft Floatimals
After teaching your dog the names of several fetch toys, use this knowledge to expand the game.

Ask your dog to Fetch a particular toy from a selection you toss. Just sitting still while you sail toys over his head is a job in itself. Now, can your Fido get the right toy?

When your dog masters collecting each toy by name, begin combining your requests: Fetch 'Red' AND 'Gator'. Next Fetch 'Gator' AND 'Donut'. You get the idea.

How many toys can your dog pick up at once? Challenge him to bring you several at one time and watch him get creative. Tanner once returned with 'Donut' around his snout, so that photo ended up gracing the header of 5 Minutes for Fido.
Finally, our latest game is 'Clean up the pool'. I toss 4 or 5 toys in at one time and tell him to Fetch. Then I go inside and watch through the window. Tanner has learned that I don't come back out until he retrieves ALL the toys from the pool. He places them by the door so I can easily toss them again when I return. He's very proud of this game!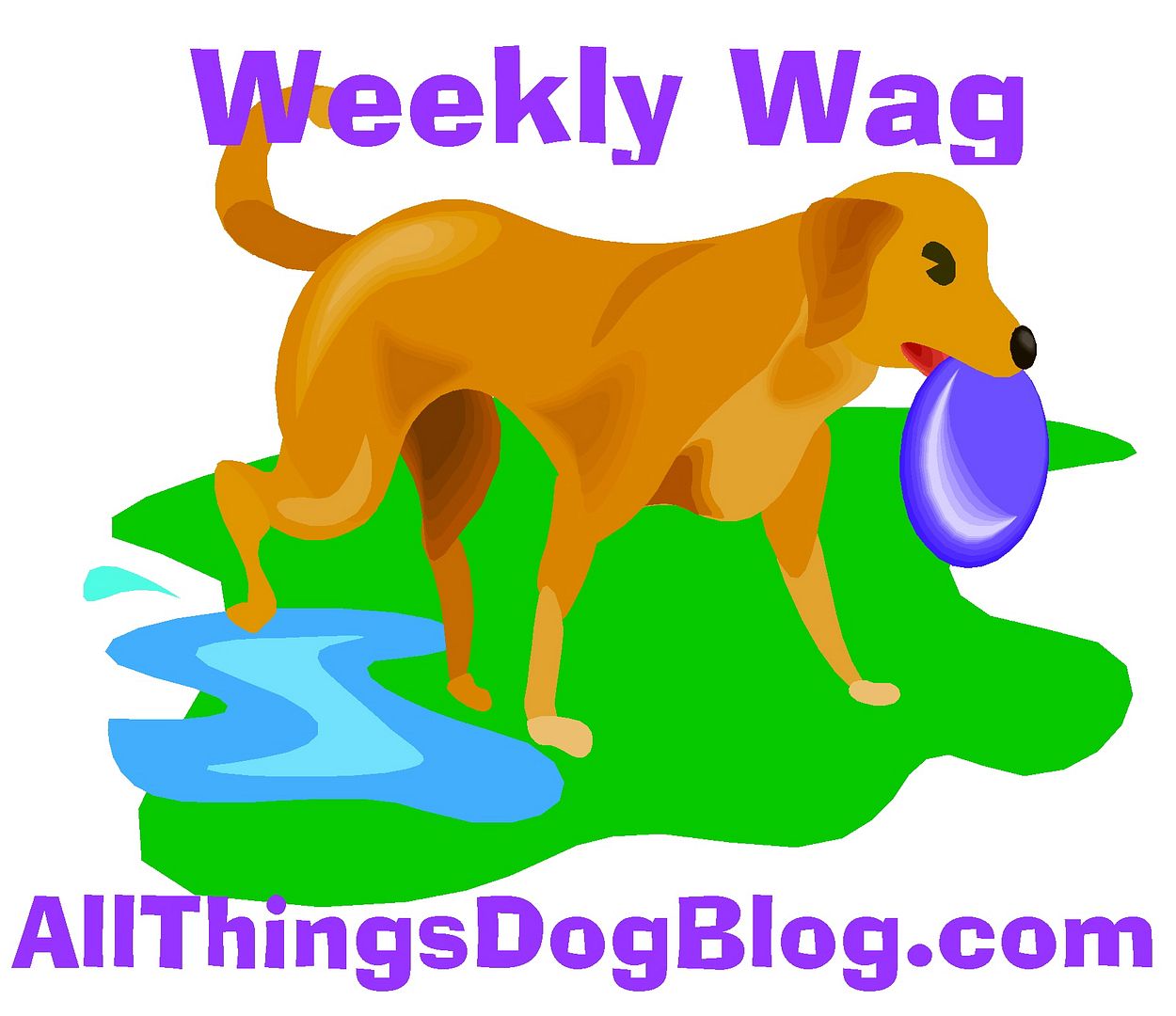 What games have you created for your Fetch maniac? I'd love to hear your ideas and may even include some in a future Weekly Wag. Share your games in the comment box below.
Have you entered our Weekly Wag group? Next week I'll be announcing the winner of 10 Floatimals fetch toys from our Weekly Wag Fetch Series sponsor, Petmate. You can enter the giveaway at this link.
Next week I'll be announcing winners of the Floatimals as well as moving on to a new Weekly Wag topic. I have some ideas, but will entertain requests as well. Anytime you have an idea, go ahead and leave it in the comments section. You never know what I'll come up with. :)
Catch up with your Weekly Wag reading here:









This post is part of the
Saturday Pet Blogger Hop
hosted by
Life with Dogs
,
Two Little Cavaliers
, and
Confessions of the Plume
. You are welcome to link up here, or check any of their sites for their rules of participation. Happy hopping!