by Carrie Boyko, CEB
© All Things Dog Blog
Tanner at Attention
© L. Glavin
Nice Stay, Tanner
Welcome back for more Weekly Wag fun and bonding time with your dog. If you've
joined the group
to give feedback and win prizes, be sure to leave your comments at the first post at
this link
. That's where I'll draw a winner from at the end of March. I'm thinking this first giveaway will involve a dog training video and something fun for Fido as well.
Speaking of March, we're working on getting our dog ready to play a fun game of Fetch. You know, the kind where he actually brings the toy back to you and releases it so you can throw it again.
© L. Glavin
Waiting Patiently For the Throw
This week let's practice helping our dogs understand the concept of wait for the throw. Practicing Sit and Stay while you prepare to throw the ball, position yourself or wipe the slobber off of the toy is a great way to help Fido get the message that you set the pace of the game. I never throw the ball until Tanner is sitting nicely and making eye contact. Actually, he's probably watching the toy, but it's the same concept--focus.
Plenty of praise when your dog is sitting patiently will work wonders, but so will waiting until you get that behavior, before you toss the ball. After many repetitions of this, he'll get the idea and suddenly he'll want to Sit and Stay for you, just to get you to throw it. It's magical when you see them have that revelation. It all clicks and the game begins to get more and more fun.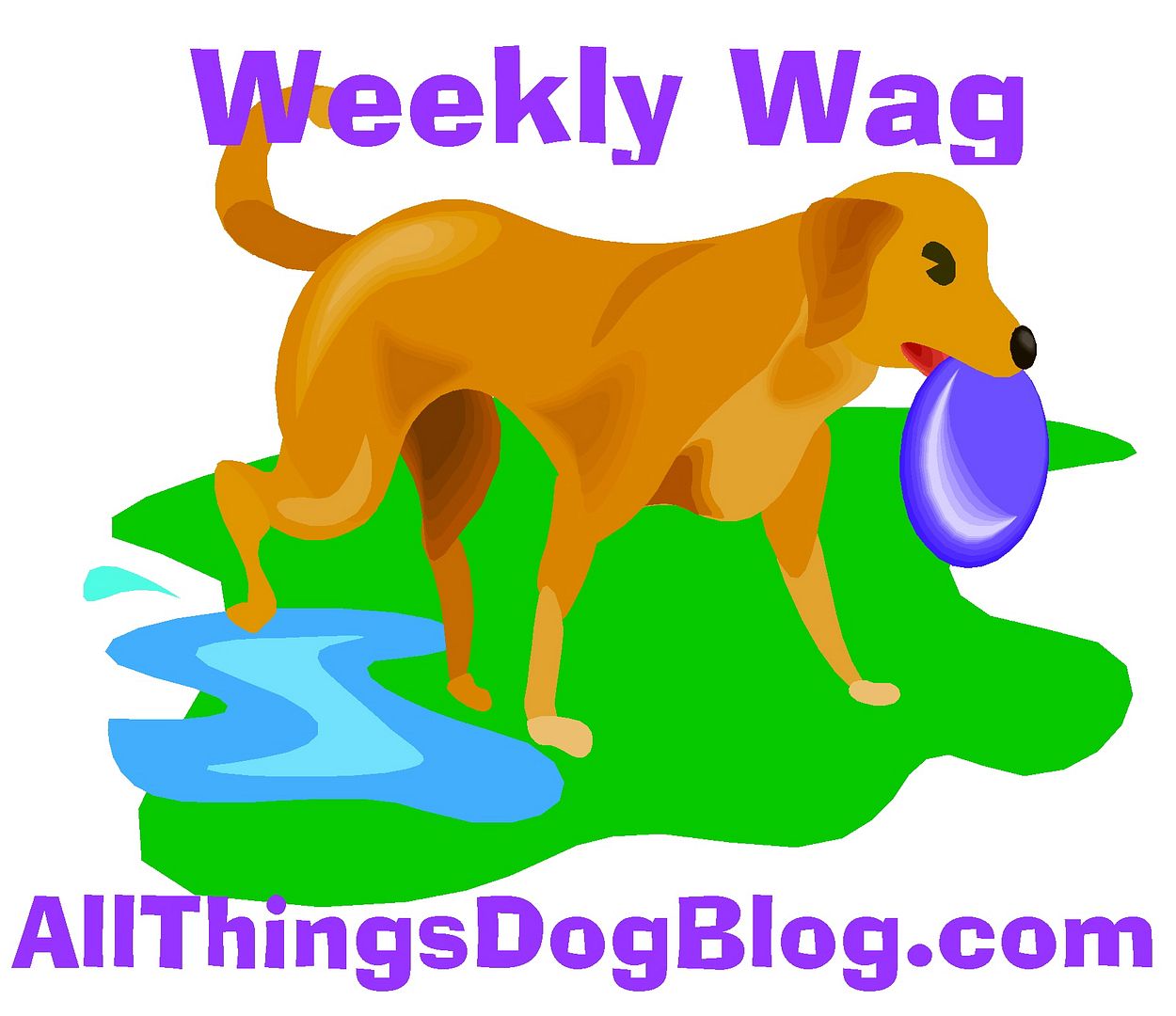 Can you guess what we'll be working on next week? No hints, just make sure to join us. And if you've missed any of our earlier Weekly Wags, you can catch up here:
This post is part of the
Saturday Pet Blogger Hop
hosted by
Life with Dogs
,
Two Little Cavaliers
, and
Confessions of the Plume
. You are welcome to link up here, or check any of their sites for their rules of participation. Happy hopping!