by Carrie Boyko, CEB
© Carrie Boyko
No More Tear Stains!
It seems I could go on and on about the benefits of organic food. One of the advantages that I found early on was the end of Oliver's tear staining. If you own a toy-sized dog, you may be familiar with this staining that occurs from oozing, tiny tear ducts in these pint-sized pups.
The stain is caused by residues from their diet that collect and discolor the light fur beneath their eyes. Oliver had tear stains when we adopted him. I was told to use over the counter products that were expensive and questionable in terms of his health. I am ever the skeptic.
When we switched to Organix, Oliver's tear stains disappeared within weeks of beginning his new diet. With a little more investigation, I learned that the colors, preservatives and other additives in traditional pet foods is often at the root of this staining. Oliver is now stain free, and has been since our switch to Organix.
Not only does he look and feel better, but we don't have to spend money on products that we have concerns about, just to help get rid of these stains.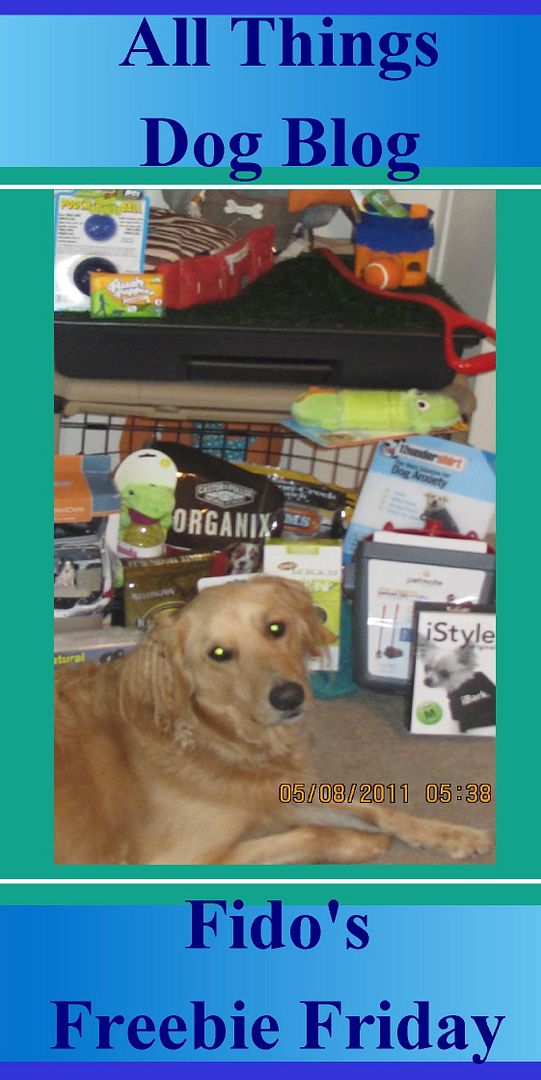 Are you interested in trying Organix? All Things Dog Blog has been running a product review series about this company and their organic foods. I'll post the links to the other articles below. I highly suggest you consider entering the giveaway for the 12 free bags, if you'd like to give it a trial run. Watch for our NEW Fido's Freebie Friday blog hop debuting this Friday, and feel free to enter your blog's giveaways as well. You can enter the Organix giveaway here. Entries close at 5 PM on Thursday, June 2, 2011. Happy tails!
Check out the rest of this series: