by Carrie Boyko, CEB
© AllThingsDogBlog.com
Oliver Enjoyed the Sheraton's Beds ...
...Both Awake and Asleep
How can I adequately describe the joy of my return from Blogpaws? Sure, I had a great time. I learned; I laughed; I networked; I made new friends. Tally that all up and they still don't approach the feeling of pulling into my driveway and having Tanner and Jacque come running up to meet me. Even Patches--an indoor kitty--awaited her greeting at the foyer. I dropped to the floor and sucked in their smells. It was so good to be home.
Oliver is excited to have me show off photos of him taken with a couple of celebrities: Charles the Monarch and Norman the Scooter Dog. Norman represents Natural
© AllThingsDogBlog


Norman and Oliver Pose Together
at Natural Balance's Booth

Balance, as we do, sharing the health and vitality of their great recipe. While Oliver does not ride a scooter, he does want you to know that he officially attempted to say hello to every human and dog at the conference. He is, after all, my PR front man. That was no small feat with 500 in attendance.
I'll give you more tidbits about our adventure during the next week. For now, it's important that you remember to sign up for Event Barkers' upcoming Twitter Party, #WorkLikeaDog.
Oliver and I worked like dogs logging in over 1900 miles on our road trip, stopping to visit family along the way. I've been driving a Toyota Prius for several years now, and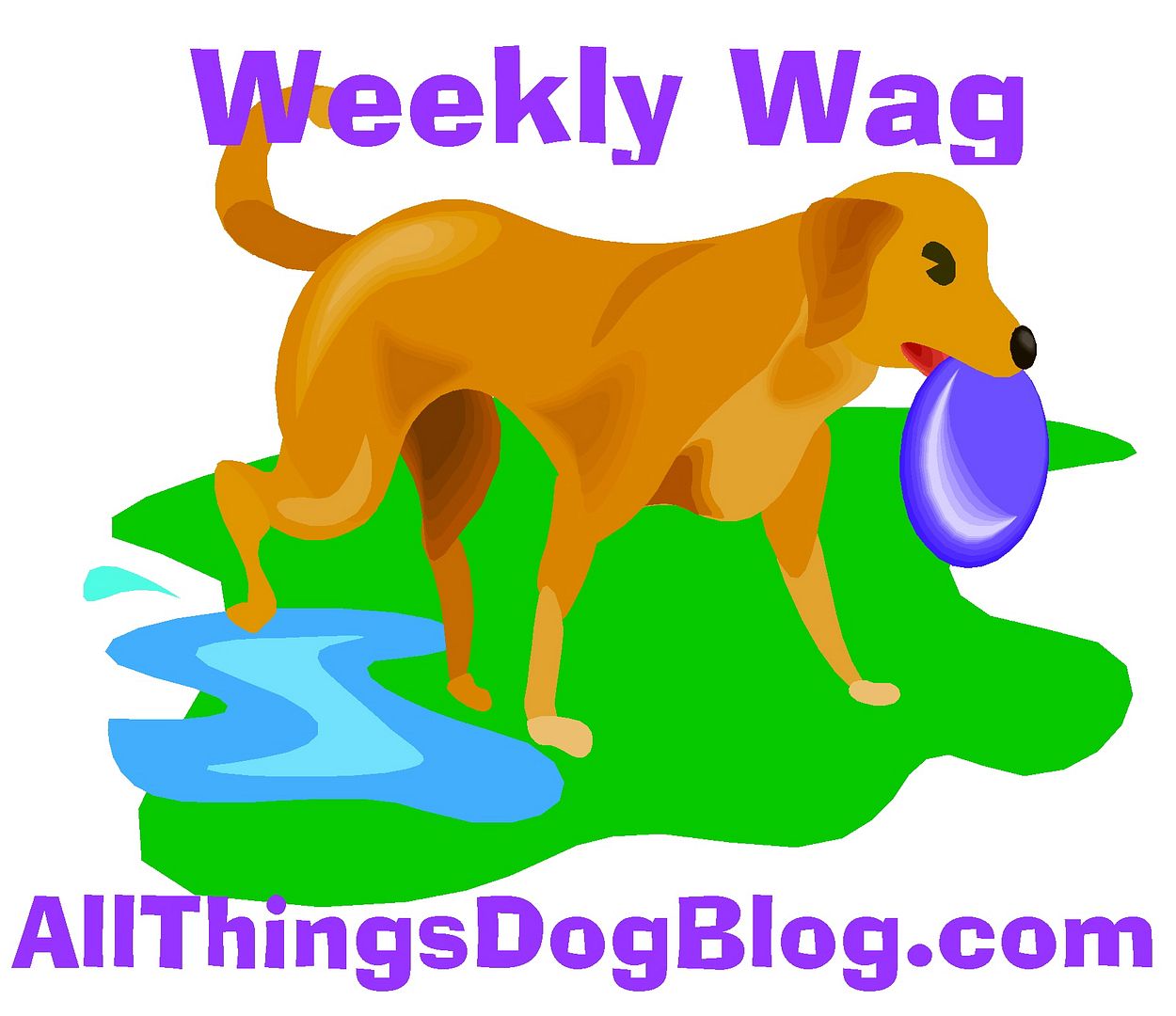 was eager to see what my mileage would be on an all-highway trip. Opposite of most other cars, hybrids get lower mileage on the Interstate, yet I still managed to pull off 47.50 miles per gallon. That was definitely news worth coming home to. Woo hoo!
Care to share? Comment with an especially heart-warming homecoming that you and your pet have shared. We'll all be nodding our heads :)








Join us each week for the Weekly Wag bonding series, held during the Saturday Pet Blogger Hop. The hop is hosted by Life with Dogs, Two Little Cavaliers, and Confessions of the Plume. You are welcome to link up here, or check any of their sites for their rules of participation. Happy hopping!