by Carrie Boyko, CEB
After a recent construction event here, our yard is definitely in sad shape. There are areas of dirt exposed and we're in need of some serious Eco-friendly mulch to keep Tanner and Oliver from bringing in the garden soil on their paws. These boys just love running through the gardens to discover what wild critters visited last night.
Until Spring arrives we won't be able to completely correct the situation. Even in the land of 80 degree Winter days, we have the slight risk of a Freeze until after February 28. That's the day that Farmers Almanac puts central Florida in the clear. So, what does this mean?
Dirty Tanner and Oliver feet come and go all day long. Unless we're just headed up and down the driveway to go for our walk, they are all over the yard investigating every corner to see if they can turn up a Raccoon, Armadillo, Opossum, or just a neighborhood Fido friend.
About once a month or so Tanner manages to corner a critter. It's a funny sight. My 70-pound Golden backs a varmint into a corner and then sits his bum down and looks at me. The question is always the same:"What do I do with him now?" It's all about the chase. He has yet to take these expeditions beyond the cornered critter phase. Whew!
Next is my task of luring his attention to me long enough to allow the errant mammal to make a run for it. Once the little fella is over the sidewalk he's home free and I'm stuck with a dirty dog. Time for Luv and Emma!
Hanging on the inside of our door handle is a floor saver. With a handy hole to keep it neatly on the door handle and off the floor, our Luv and Emma microfiber towel allows for a quick clean up of paws and feet, and sometimes even snouts that have gotten into mischief. And of course, when they roll on the ground they always bring in lovely grass, weeds and other unidentifiable stuff.
A few tips on cleaning up Fido at your door:
Enter before your dog and grab the towel, turning to block his charge to your white couch!

Ask for a sit and talk sweetly while getting his paws cleaned up gently.

Turn the cleanup into a game with a little hide-n-seek or other silliness. Anytime grooming is fun, you're bonding with your dog. That's good, right?

Offer a treat for good behavior and soon your pup will love Luv and Emma cleanups just like Oliver does in our photo collage at the top.

Rehang your Luv and Emma towel on the door handle to assure it's always there when you need it :)
This is one tool that every dog owner can use. Even if a yard is not in your destination, rain or snow probably is at some time of year. With Luv and Emma, you can clean up Fido before he goes inside to avoid leaving his mess on your carpets and floors. What's not to love about that? No disposable wipes in the landfills or chemical cleaners on your pups paws, waiting to be licked and ingested. Green and Eco; ya gotta love it!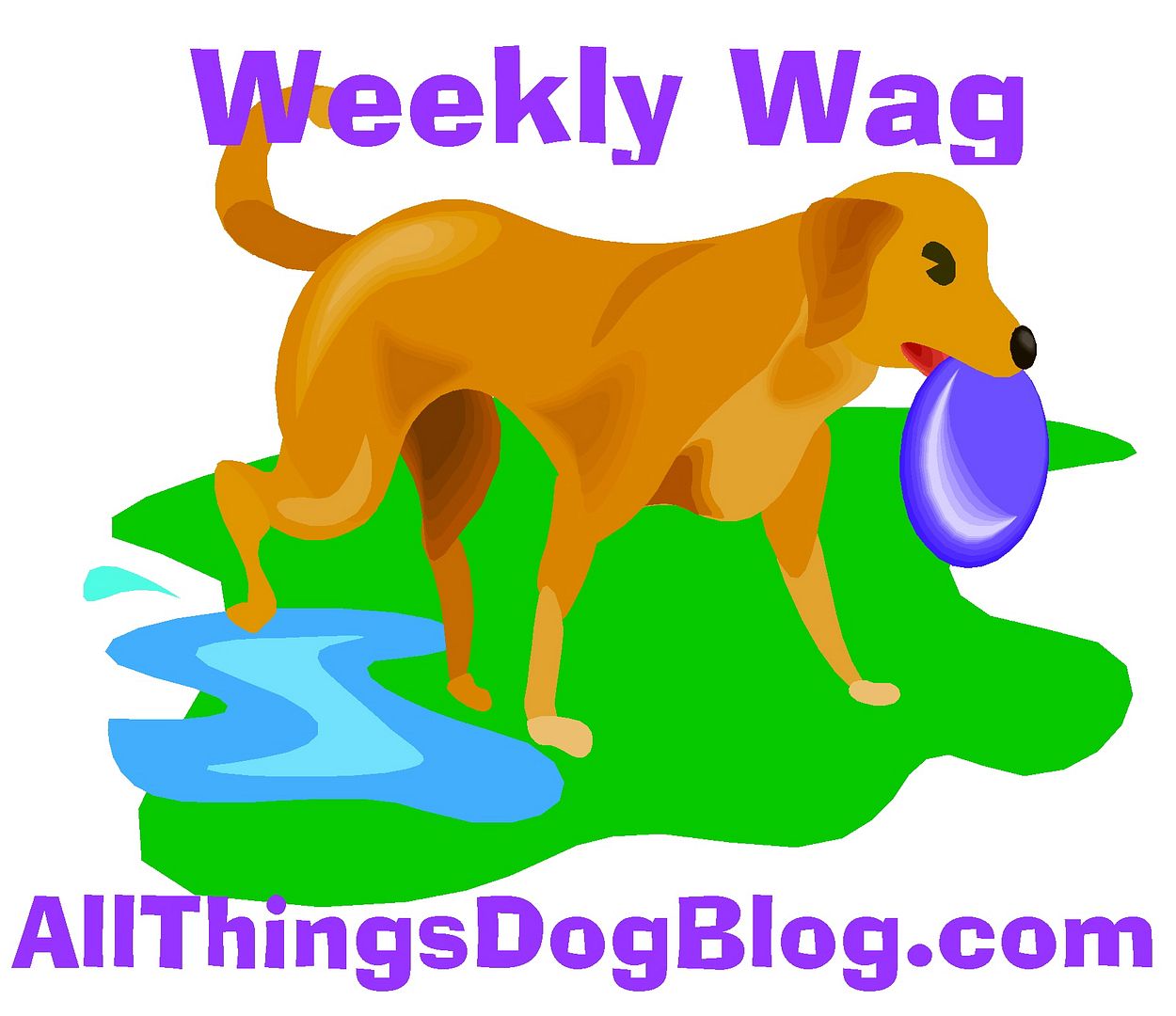 How do you clean up your pets' paws when they come in from the rain, snow, mud or dirt? Comments are welcome. We love to have participation in our Weekly Wag. In particular, please let me know how you groom your dog in this way in order to keep the relationship strong and cozy. Insights?
Check out Luv and Emma here:
Website
Facebook
Twitter
Pinterest









Join us each week for the Weekly Wag bonding series, held during the Saturday Pet Blogger Hop. The hop is hosted by Life with Dogs, Two Little Cavaliers, and Confessions of the Plume. You are welcome to link up here, or check any of their sites for their rules of participation. Happy hopping!