by Carrie Boyko, CEB
© Christie Moser
Chris Engel's Bandit Flies
A friend of mine from agility is an avid rescuer, agility competitor, trainer and all-around dog enthusiast. For quite a while I listed her rescues in my sidebar. During that time an Aussie turned up that was quickly adopted after appearing in my sidebar. I have no idea if my blog was responsible, but Chris Engel is now Kota's owner, and Kota is a star in the disc dog world.
© Kristie Moser
Kota Learned Fast
Today's challenge, or Weekly Wag, is to give your dog a chance at tackling a flying disc. I'll share a few tips that we tried with Tanner. He's no Kota, but he can catch short throws and enjoys the chase and the return. He just doesn't have the "ups" required to be a Michael Jordan in the disc dog world. That's okay! This Saturday weekly is all about bonding, not spectacular performance.
Here are a ideas to get you started:
Start by knowing your dogs motivation (food, affection, a special toy) and having a solid recall.

Practice in a safe area. I learned quickly that the Frisbee does not always go where I intend it to. What can I say? I throw like a girl :)

When Fido is watching you from a few feet away, gently toss a disc such that it will not hit him if he is completely surprised by it.

Reward him for any effort to move toward it.

Gradually increase your distance as he begins to learn to snag the disc in the air, making sure he gets plenty of attention for every effort.

Keep your practice sessions short so Fido does not burn out. Fifteen minutes per session of trying to catch a plastic plate may be all that is required.

Be sure to enjoy some one-on-one time afterwards. Rub his belly. Tell him what a good boy he is. Make this a special time for the two of you that is a regular habit and he will begin to connect the appearance of the disc with his time alone with you. That's when real progress will appear.
If you'd like to learn more, read my 5-part guest series by disc dog competitor Chris Engel: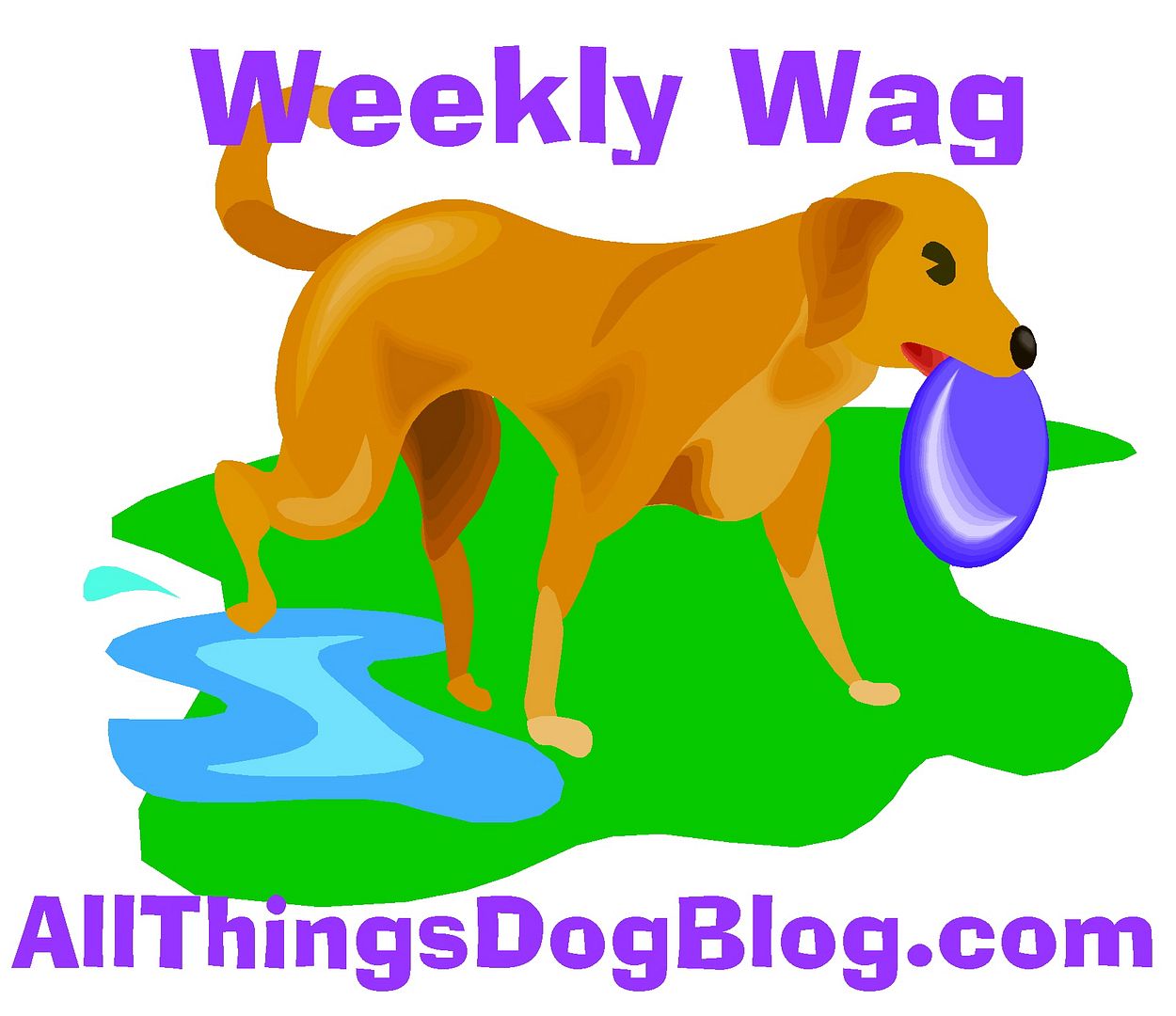 Frisbee Dog 101: Part I
Need a disc and a cap to keep the sun out of your eyes? I'm giving away a Dog Park Kit in my sidebar, so drop by and check it out. You may be the lucky winner. If you enjoy this activity, be sure to leave a comment including any tips you learn along the way.
Thanks for visiting. I hope to see you next week at the Weekly Wag, your bonding day with Bowser. If you'd like to make these activities a regular part of your special dog time, sign up for our quarterly rewards program by clicking on the Weekly Wag button. Be sure to leave a comment there and return regularly to tell us what you're enjoying the most. See you next week.

PS--Have you heard about the Red Carpet Cat? The Tiniest Tiger will be tweeting from the Academy Awards, and Dogtipper is lucky enough to join them with a Twitter Party to post their pics with the stars and give away some Tiniest Tiger Hipster bags. Sounds like fun--January 22th.








Today's post is a part of the Saturday Pet Blogger hop, co-hosted by Confessions of the Plume, Two Little Cavaliers and Life with Dogs. You are welcome to link up here, or visit their sites to read their rules for participation. Enjoy your hopping: