by Carrie Boyko, CEB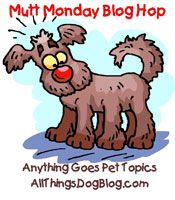 Is it Monday again already? Wow. And only 3 more days until Thanksgiving. Tanner and Oliver are definitely ready to give thanks for a few turkey handouts.
We hope you all enjoy a day of family bonding and relaxation. Fido's Freebie Friday will be open on Thursday as usual. Be sure to stop in and see what's new.
Happy Thanksgiving!