by Carrie Boyko, CEB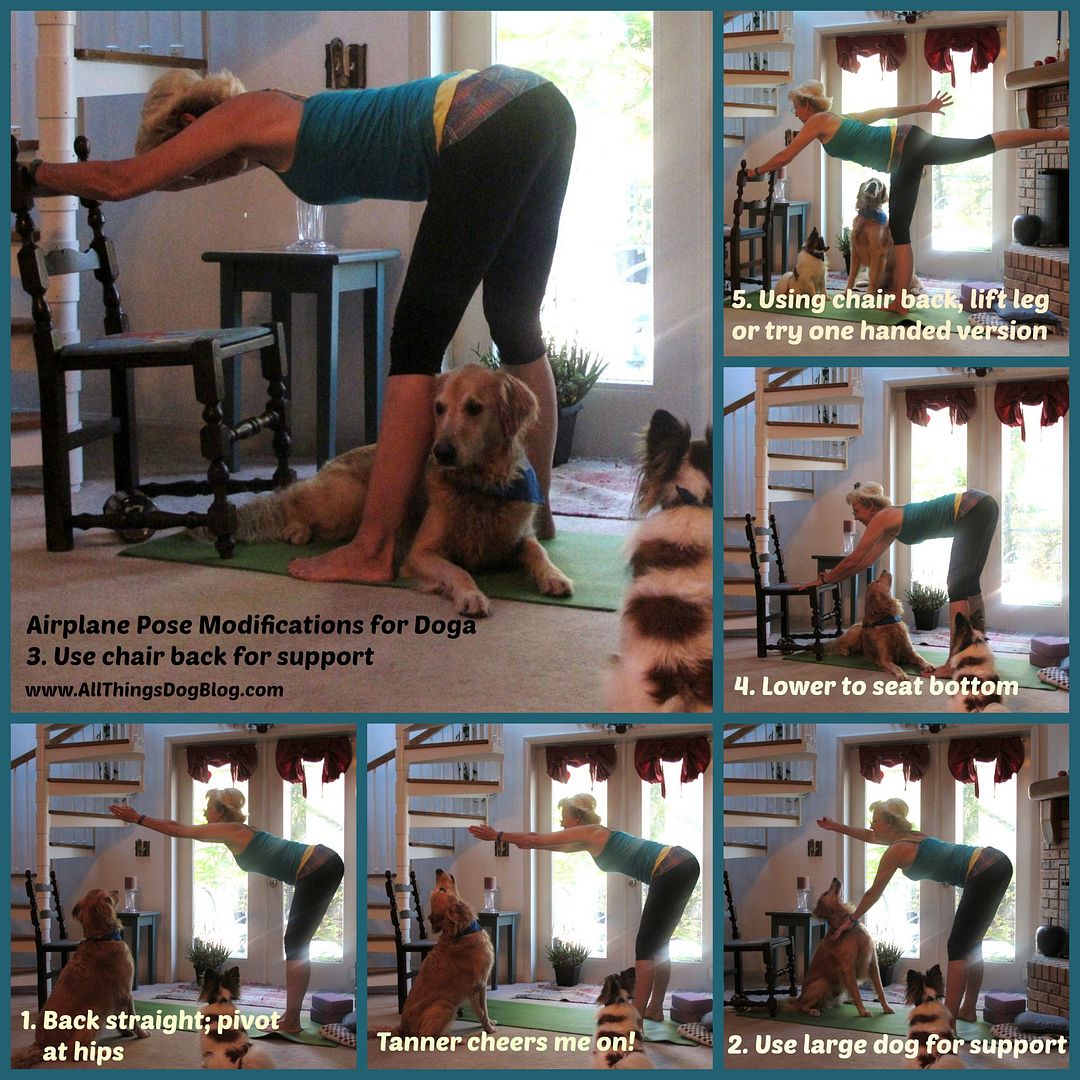 I think we've arrived at my favorite pose. This one challenges me to work on my balance, and also surprised me to find that Tanner enjoys participating in this one the most. He loves being a yoga balance aid. Sounds crazy; I know. That's Doga!
Notice that I've started the pose in the lower left of the collage, numbering the stages so you can ease yourself down to a level where you're challenged but not unsafe, frightened, or uncomfortable. Having a sturdy chair, wall or dresser to rely on makes for a much safer way to practice this pose if your balance is not something you're 100% sure of. Be patient with yourself and take this slow.
You can visit our original instructional #doga yoga video (it's short!) done by professional yogi, Jess Wilson, if you'd like to start from square one. You'll also find the entire library of All Things Dog Blog's doga instruction at this link.
If your dogs join you near the mat, be sure to talk to them, verbally praising them. When arms or legs start flying around, you may find that your dog backs away. That's okay. My dogs are pretty much used to this now, having watched for some months. Tanner sometimes cheers me on when he's feeling particularly inspired. I love this! It makes me want to stay on the mat longer to try to elicit the same response again. And when I use him as a support, he beams with pride as if to say "I love helping mom with her workout". He probably doesn't know this, but he's one of the reasons I'm continuing this doga series--he inspires me!
© AllThingsDogBlog.com
Tanner's Proudest Moment!
After you are comfortable using your dog or the chair rails for support and balance, try working down to the seat bottom. Remember to keep your back straight. This is as far down as you'll go in the airplane pose; some yogis would say it's too far. Let your body tell you what's right for you.
Now comes the fun part. You can go in one of two directions to increase the challenge, or try both when you're ready: remove one or both hands, or lift a leg to act as the tail of the airplane. Move ahead only when you're ready and don't feel compelled to try these at all if you're in any way concerned. You can always stick to the chair back, or try lifting your hands slightly and allowing your abs to balance your body just above the chair back.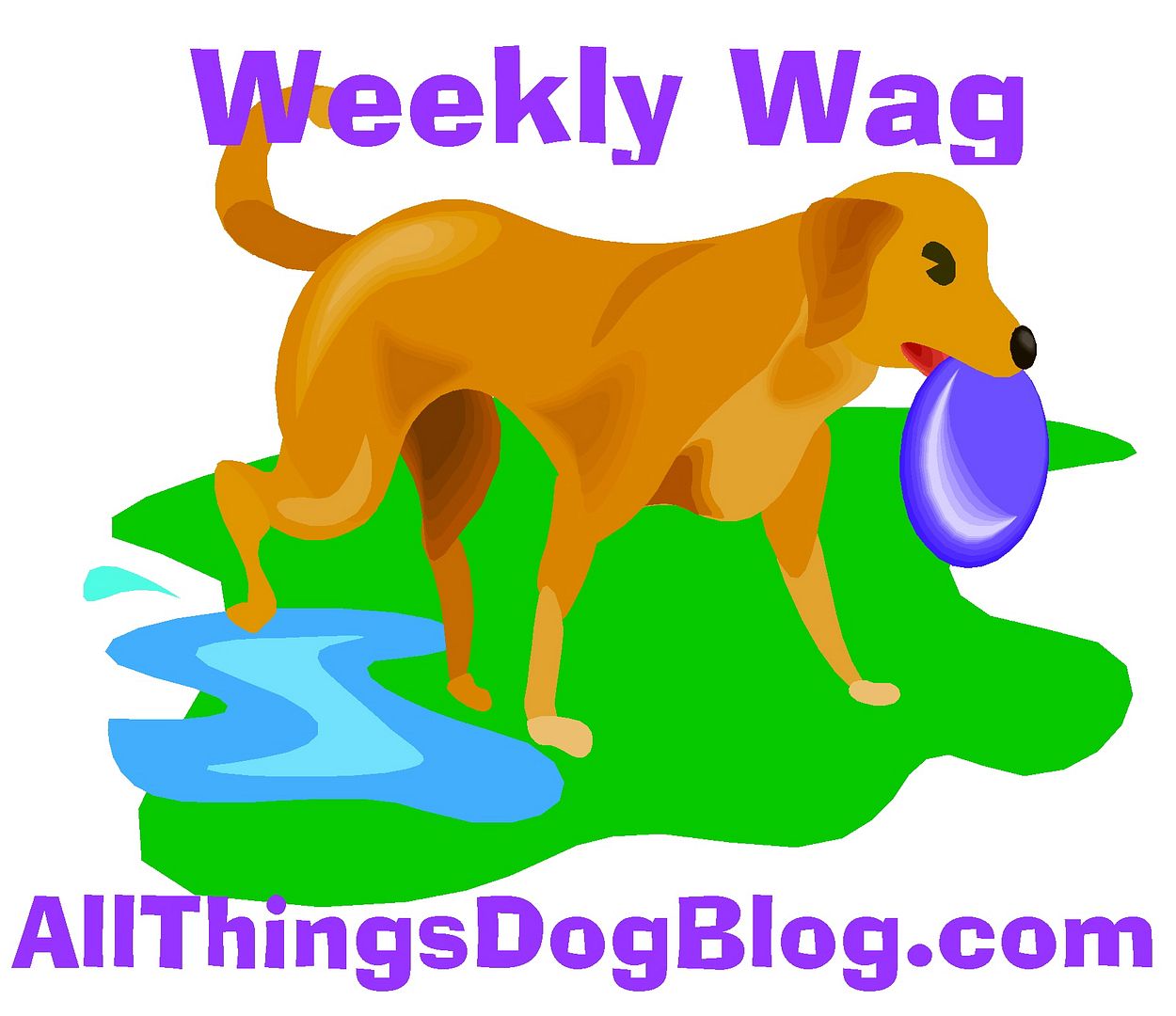 This pose has seemingly limitless modifications to employ that will work for most anyone. Experiment with all the options that appeal to you, as you feel comfortable. And do join Tanner and I in cheering when you're happy with your progress. Yoga is so good for both you and your dog! Enjoy the bond :)
Namaste,