by Carrie Boyko, CEB
Buffer
courtesy Bruce Stokes via
Flickr.com
Life Goes On, Even with a Cone
I may catch it from some of you who disagree, but most dog behavior specialists seem to be on the same page with my experience, so I'm going with it. Feel free to share your agreement or disagreement in a respectful manner and I'll do the same :)
For us, this has been a week of vet visits. First Jacque burst an anal gland late one night prompting a emergency evaluation and treatment. Tanner now has become our second patient, after taking his usual "mow through" approach to charging into the bushes after an unknown critter.
Let's cover Jacque's experience first. Then I'll move to Tanner's story; I hope you'll be able to see the difference in their responses and understand why even my vet was not in favor of too much coddling.
First a quick history on Jacque. Following a series of injuries that my mother has sustained, Jacque has been living with me for much of 2013. She lives just a few blocks away, so I've been shuttling Jacque back and forth to spend time with her as she recuperates. For a couple of weeks now he has been largely spending his time back with mom and it appears that they are doing okay.
After my Mom discovered an anal gland problem, we whisked Jacque off to the ER vet quickly. Fortunately, although Jacque did burst a gland, the vet feels that he will heal well if he follows the treatment which includes the lovely cone that all dogs dearly enjoy wearing--NOT!
That news really set my mother into a session of treating Jacque like a toddler with a broken leg. "Oh my poor sweetie!" You know the drill. Unfortunately, Jacque knows how to pull Mom's strings and he took her signal of sympathy and pulled it hard. As soon as the cone was in place he dropped his head to the ground and stock stock still. He acted as if he did not want food or water. And she plunged on, offering more baby talk.
It's a tough call when we feel our pet is suffering. I tried to explain the theory behind not playing to his "woe is me" antics but I'm not sure how well that went. The back and forth continued as I departed to get back to work, assuring her he would eat when hungry enough. And yes, he did.
Pillows are Essential to Comfort for Tanner
Tanner just returned home from an unexpected surgical procedure to repair a wound on his forehead. Although he is still groggy, he is not begging for attention. Mostly he's just napping and occasionally wandering to the water bowl. He's drinking and that's good. Dinner will come a little later and a bit smaller in portion, as a precaution for post-anesthesia problems. I don't anticipate any, however.
Let's see; this is probably Tanner's third or fourth anesthesia due to an injury that required surgical repair. He's just that sort of dog. Luckily he didn't get a hole punched in his eye. Bushes are not that forgiving when having just been trimmed. The clipped areas are sharp and more dangerous. Sigh; he's fearless, but also takes the consequences like a man.
Now you tell me, which strategy got the best result? I understand if you tell me that I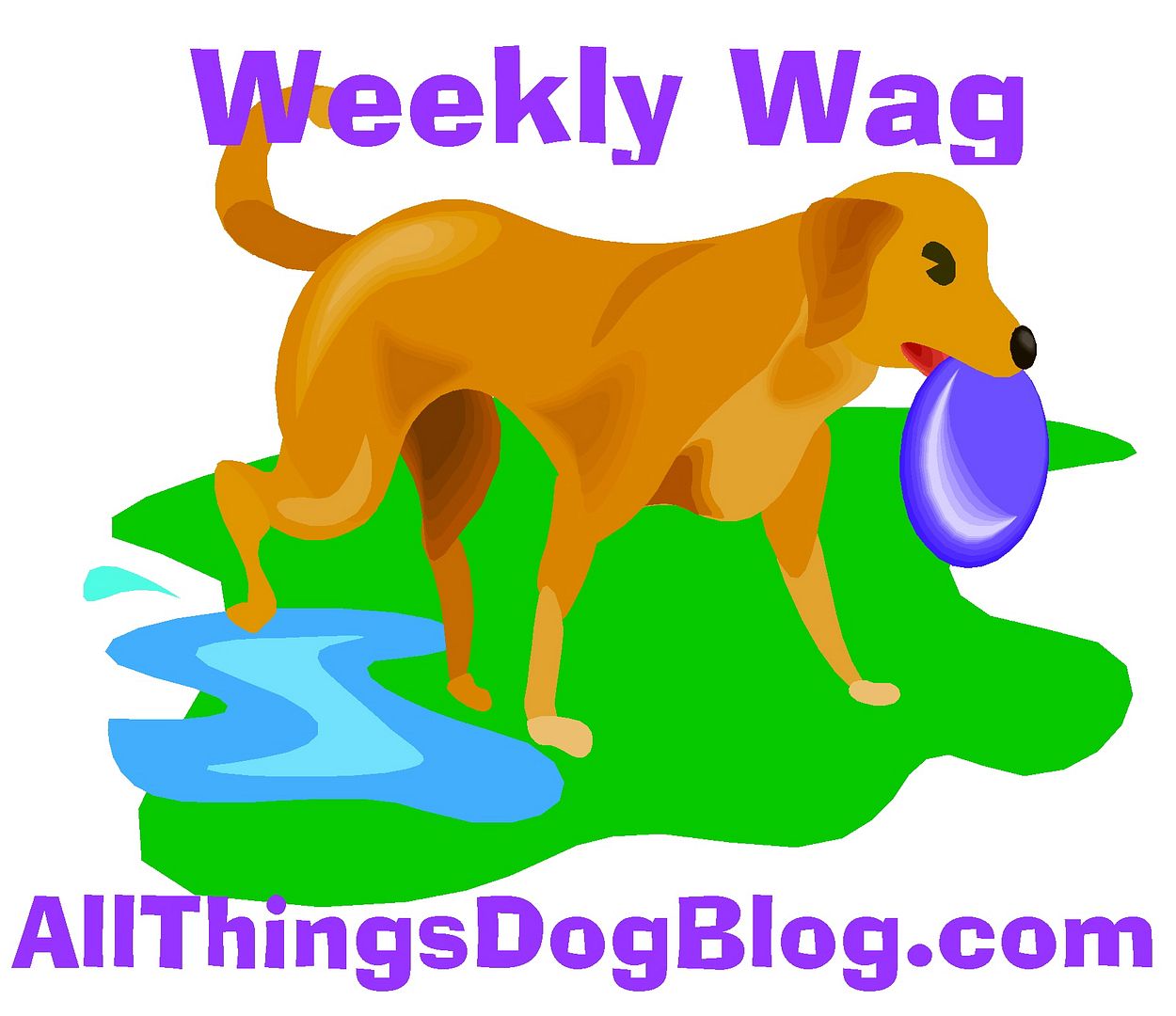 didn't give Tanner any affection following his experience, even though that's not true. I treated him lovingly as I walked him outside to my car. I lifted him in since he was too groggy to jump. (Where's that ramp when I need it?) I got him an extra pillow for his bed since I know he loves pillows--strange, but true.
We had our bonding time and now he's napping peacefully, albeit not on my lap. That wouldn't be pretty. Must the cone completely interfere with life? Thoughts?








Join us each week for the Weekly Wag bonding series, held during the Saturday Pet Blogger Hop. The hop is hosted by Life with Dogs, Two Little Cavaliers, and Confessions of the Plume.