by Carrie Boyko, CEB
Event Barkers winners get more than just the prizes we announce during our parties and events. Each winner also receives a Friends of Event Barkers bag stuffed with all sorts of goodies from us and our sponsors. This week while I packaged up the FEB bags for our #Coupaween winners, it occurred to me that I have never shared this little bonus with you. Today's the day!
I tried to display all the items on a shelf for a photo, but there was so much that I had trouble getting it all in. At least you'll get the idea from the images here. Included in this week's FEB bags are coupons, promo codes, a chip clip, product samples from Zuke's and Nature's Logic, a bumper sticker, bookmarks, a pet recipe card, preparedness tips, sponsor product information, Twitter Party tips and information on subscribing to our
Event Barkers newsletter. Whew! Until I made that list even I didn't know there was that much great stuff in these bags.
The FEB bags for this week's winners were shipped Friday, so watch for them by late next week. And guess what? As an Event Barkers winner, you get to enter to win again in our quarterly winners circle drawings. Information on how to enter is in your package on a postcard.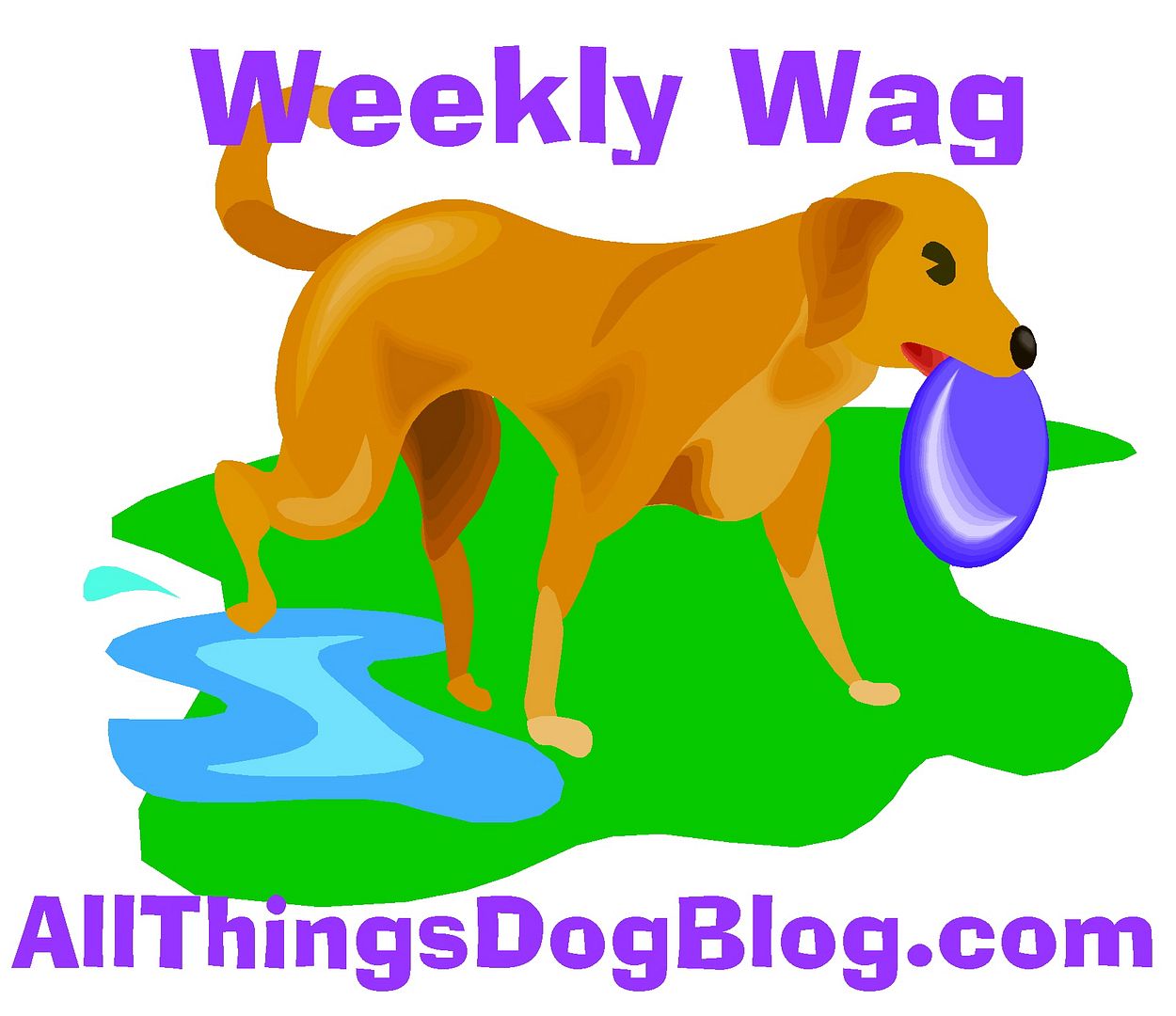 At the end of each quarter we draw a winner from those who have sent in a photo of their pet with the prizes won. This winner gets a grab bag of goodies selected especially for their pet. Watch for the announcement of our quarterly winner coming in the next day or two. We've gotten a bit behind with wrapping up #Coupaween, but it's coming. I assure you. Meanwhile, we hope you'll enjoy sharing some of what's inside the bag with your dog.This could be your Kodak moment, so be sure to have your camera handy!
It's bonding time as you and Fido discover the surprises inside the FEB bag and enjoy them together.







Join us each week for the Weekly Wag bonding series, held during the Saturday Pet Blogger Hop. The
hop is hosted by Life with Dogs, Two Little Cavaliers, and Confessions of the Plume. You are welcome to link up here, or check any of their sites for their rules of participation. Happy hopping!