by Carrie Boyko, CEB
© AllThingsDogBlog.com
You Said 'Gator', Right?
"Yes, Tanner. That's right boy." This is a game we've enjoyed greatly over the years. Tanner has at times known the names of upwards of a dozen toys. Currently, not so much. I think I've let this game slide in favor of newer experiments.
You may enjoy bonding with your dog over this game, just as we did. Start with a favorite toy, one that your dog frequently brings out on his own. Here's how I began to teach Tanner the names:
I took his favorite toy and placed it on the floor within sight, making sure that the floor was clean of other toys to distract him while first learning.

I asked Tanner to get the toy, giving it a simple name that could not easily be confused with other words in his vocabulary. It's important to make it an intuitive name for you also, so YOU won't forget the name.

If your dog doesn't immediately pick up the toy, motion to it or offer it to him. When he takes it, reward, praise and throw a party, repeating the name of the toy frequently.

Continue this reward system until your dog understands what the name of the toy is and will go and get it when you place it farther and farther away from him.
It's that easy; honest! Just remember to keep it fun and go at your dog's own pace. Stick with one toy at a time until he's 100% accurate each and every time you request the toy.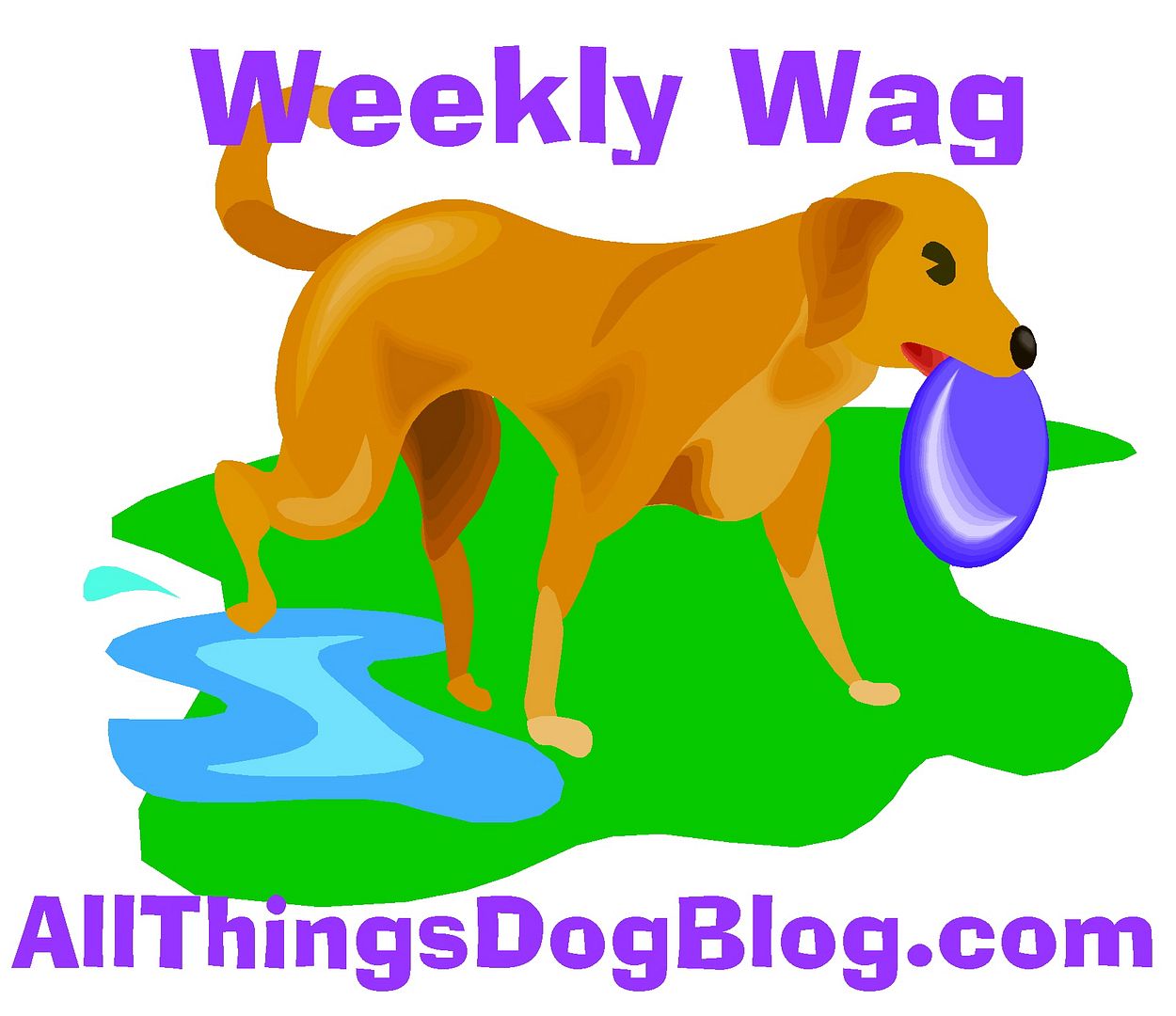 Until then, do not move to another toy.
Once your dog gets to know a few of his toys' names, you can start the real fun. Place the toys in various locations in a room, asking him to fetch one by name. Praise as soon as he responds by heading toward the correct toy. This is a terrific brain game as well as a nice rainy day activity. Don't forget to let Fido know how proud you are of his new skills!
Thanks for joining us for the Weekly Wag where I share tips and inspiration on bonding with your dog each Saturday. I encourage you to share your own experiences and we do a quarterly drawing from comments as an incentive to share your dog's adventures. June 30 is right around the corner. The comment link is open!








J
oin us each week for the Weekly Wag bonding series, held during the Saturday Pet Blogger Hop. The hop is hosted by Life with Dogs, Two Little Cavaliers, and Confessions of the Plume. You are welcome to link up here, or check any of their sites for their rules of participation. Happy hopping!