by Carrie Boyko, CEB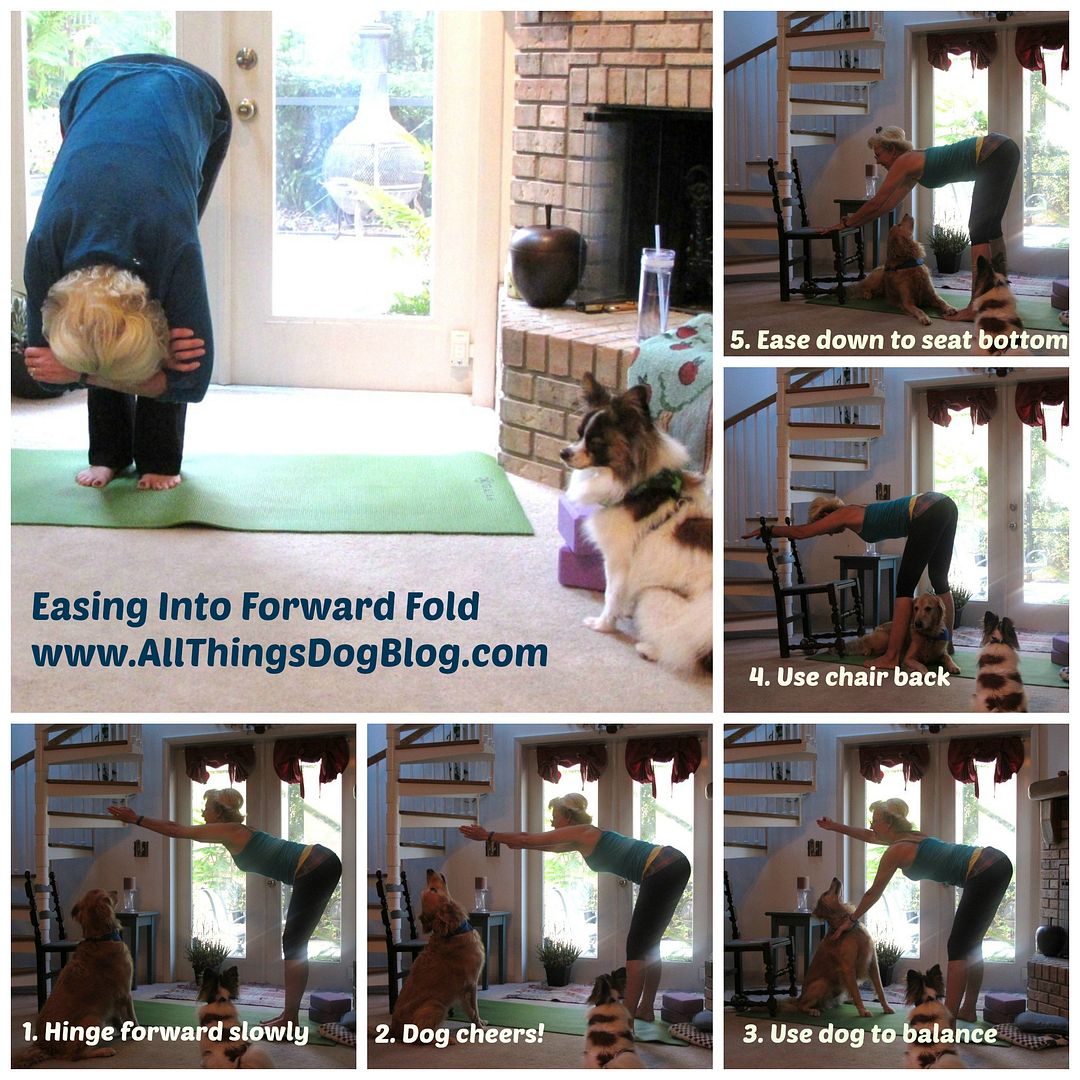 Forward Fold is not one of my favorite poses, but it IS very important to moving forward in your yoga workouts. Rather than making a complete fold your goal, I recommend using some of last week's #doga tips, adding a chair or the help of a larger dog, to ease yourself down over many days or weeks of practice. You may even try placing your hands on your knees after step 3 shown above.
Since Forward Fold is one of those poses that may take a longer period of time for many to attain (me included), it's great to have a cheerleader. Encouraging your dog to join you can aid you in staying with your practice, while serving as a motivator. Tanner seemed quite excited about my progress when the photo above (number 2) was taken. No one was as happy as I was when I finally was able to release into the fold, shown at the top. I like the arms folded in the position you see there, as the weight aids in stretching me downward.
Another thing that has amazed me is how much my outward breath helps. Sounds crazy, huh? I read about this in my studies and have heard yoga instructors speak of it. It wasn't until I actually tried releasing myself into the stretch with the exhale that I finally noticed the correlation. What a revelation!
The most important thing to remember is that your back should remain straight until you are actually able to pivot at your hips, bringing your stomach to your quadriceps (thighs). By keeping your knees slightly bent, you may have a tweak more success, while protecting this very important joint.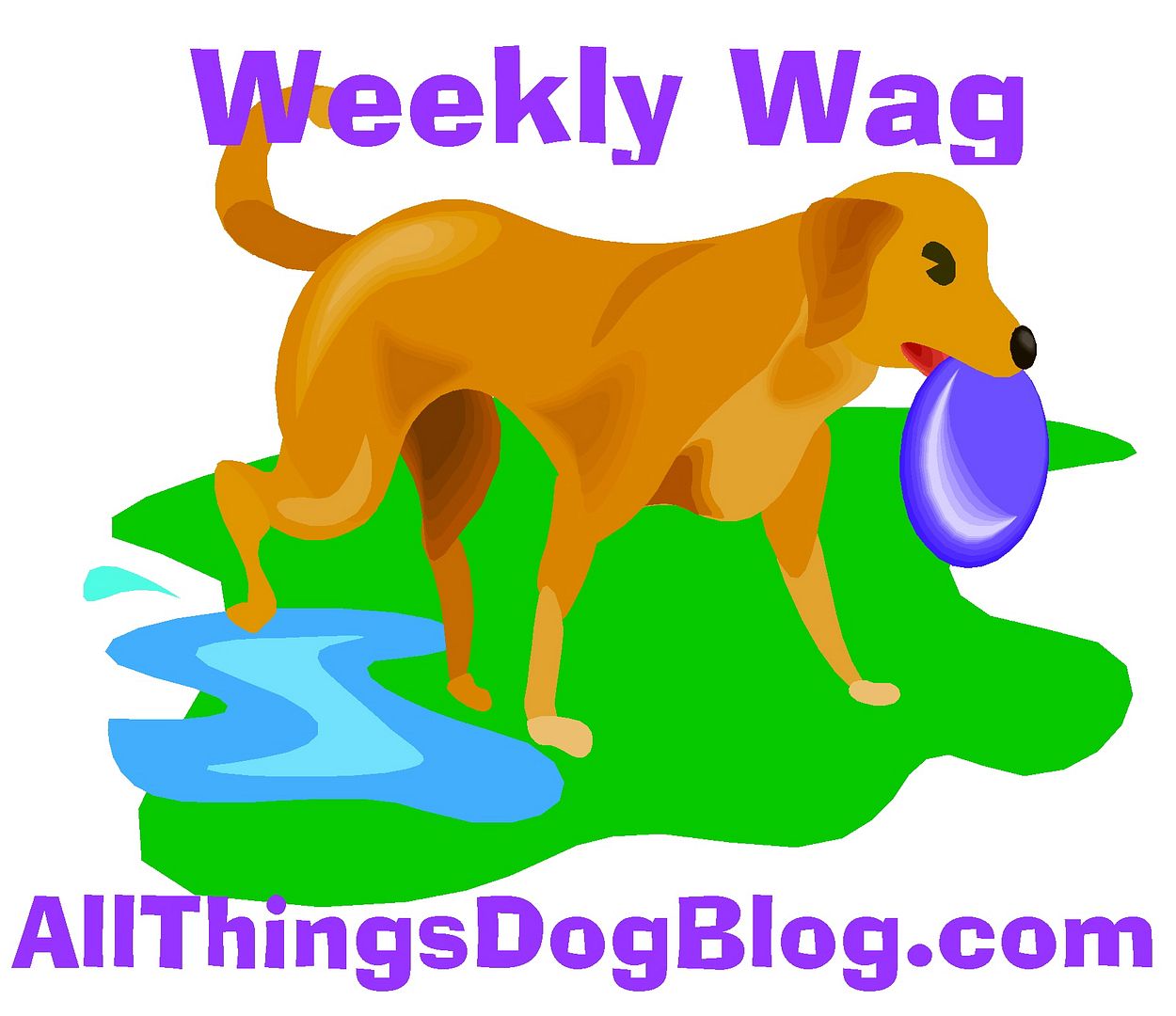 Spreading your legs to hip width in the beginning is another strategy that many find helpful. You can begin bringing them closer together as you progress closer to the actual fold.
With the encouraging companionship of your dog, this pose can be in your future. I'm still working to reach this pose as completely as I hope. It seems that there is always room to improve my yoga and having a goal is great. So is having a furry companion to join me.
Namaste,

If you're new to Doga or Yoga, please be sure to do these three things: (1) Get your doctor's permission to start this or any other workout, (2) Check with your vet to make sure your dog is able to participate in simple Doga exercises safely, and (3) visit our introductory post where I've outlined a few tips that will help your experience go more smoothly and enjoyable. Keep in mind that you can always stop if a pose is uncomfortable, returning to a relaxing pose.