by Carrie Boyko, CEB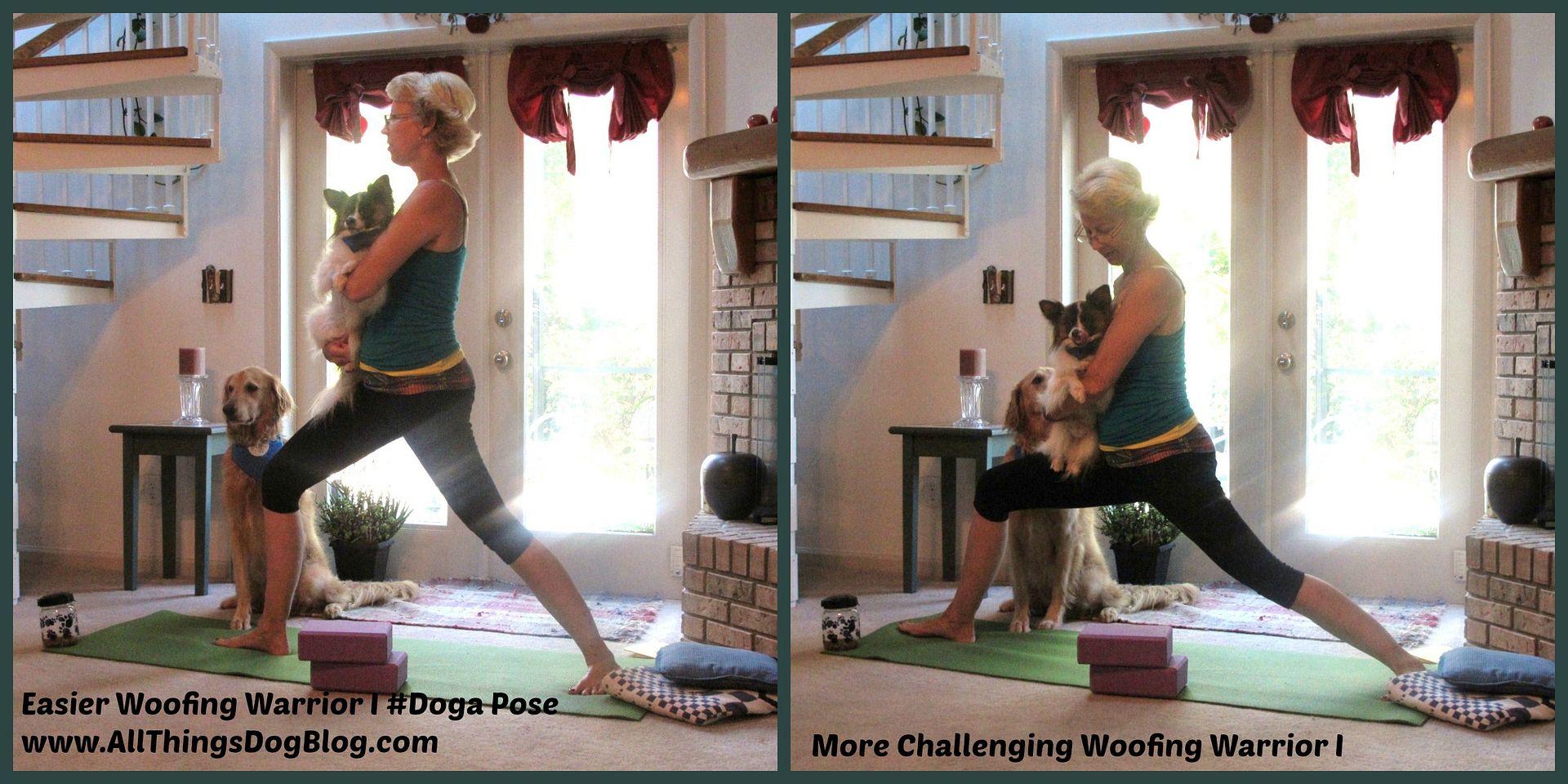 Warrior I and II are great poses that work many muscles, while also challenging your balance. As you get comfortable with the balance, adding your toy-sized dog to your front leg increases the challenge, helping you get more out of your workout, all while you enjoy a nice cuddle.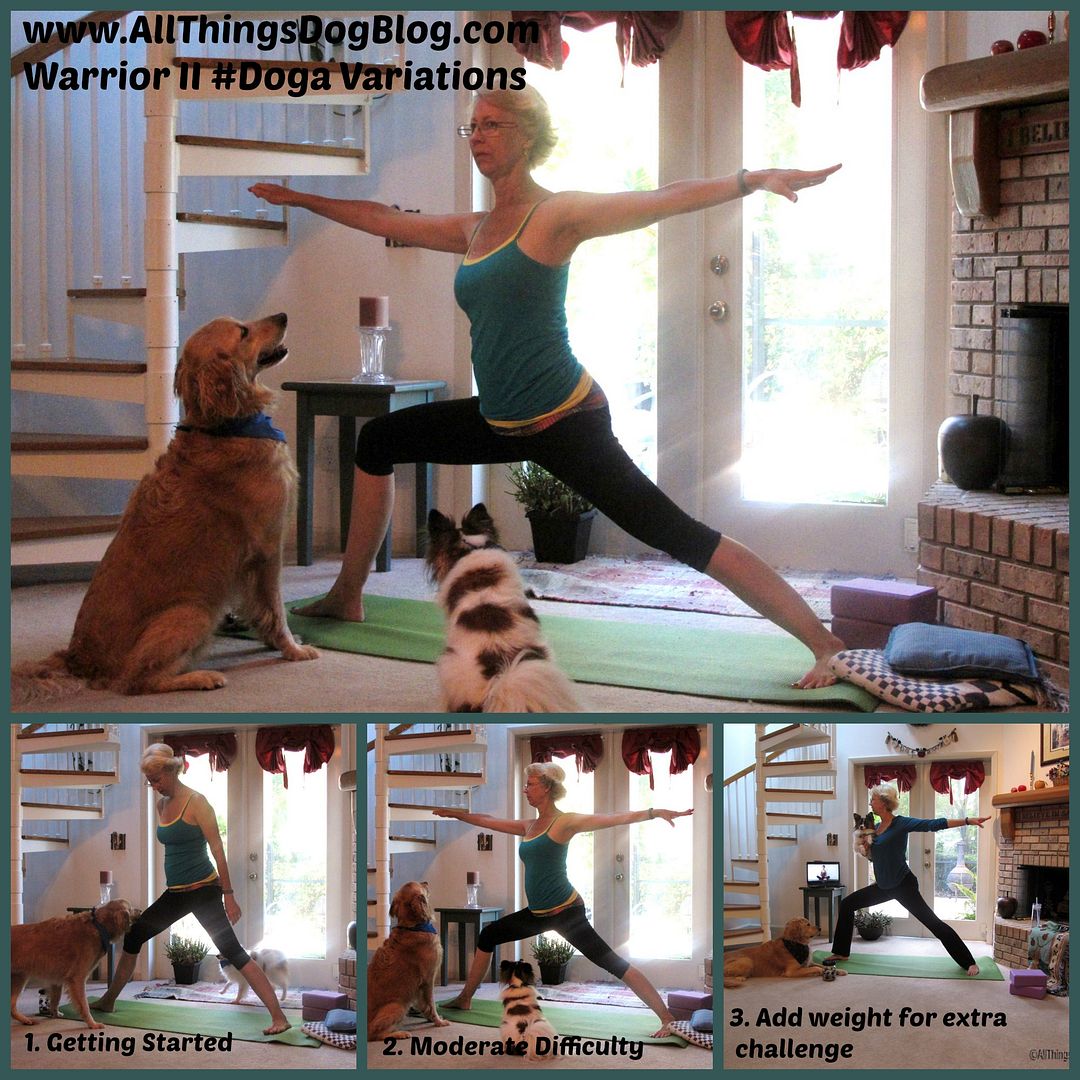 If the balance is coming hard for you, don't stress out over it. Try these tips:
Making sure your back foot is turned out, also put emphasis on practicing balancing your weight between the front and back feet. Mastering this will aid in eventually getting your pose a bit closer to the ground. You'll find more Warrior yoga tips here.

Lift up through your chest and head, keeping your shoulders down and aligned with your hips.

As you begin to feel comfortable with balancing your weight between your feet, try adding your pint-sized pup to the mix. If you don't have a little one like my Oliver, you can use other props that add weight and challenge to your practice. Don't forget to always include your bigger dogs also. They like being a part of this activity,

joining in whatever you are doing. You can call Fido to you and talk to him encouragingly.
By keeping the #doga in your yoga workout, you'll find it less stressful and feel a bit closer to your pup at the same time. That's our goal!
Namaste,

If you're new to Doga or Yoga, please be sure to do these three things: (1) Get your doctor's permission to start this or any other workout, (2) Check with your vet to make sure your dog is able to participate in simple Doga exercises safely, and (3) visit our introductory post where I've outlined a few tips that will help your experience go more smoothly and enjoyable. Keep in mind that you can always stop if a pose is uncomfortable, returning to a more relaxing pose for you.