by Carrie Boyko, CEB
Buffer
Nikki B is Coming Around to Doga!
I have to admit that when I saw the words Push Ups on the menu, I cringed. I'm a total wuss when it comes to push ups. I can do them from my knees, but not a traditional push up with a plank body position on the toes. Sorry; ain't happening! I was so relieved to see that Jess shares a version from the knees--whew!
Now that I have that off my chest, I feel much better. I'm just not a Yogi yet :)
Apparently, Nikki B. is getting pretty comfortable with joining Jess, as you can see from the photo above. Just like most dogs, however, she'll have her various comfort levels with each position that Jess tries with her. So don't feel like you and your dog are in a competition with Nikki B. We're all just here to get a nice Yoga workout and enjoy doing it with Fido. This is bonding time!
If your bigger pooch likes a little face-to-face action, why not position him toward you and let him kiss your nose as you lower to the floor. Tanner totally enjoys that, but it has yet to be captured on camera. We'll get there! Who needs tissues when they have a willing dog--BOL!
Now that I have done this pose a few times, I have to admit I'm beginning to love it. Who knew?! I'm feeling just the tiniest bit stronger every few days, and hoping for a day when Oliver will jump on board. For now I'm loving that the boys simply enjoy joining me at the edge of the mat to watch.
Speaking of watching, keep an eye on your upper arms as you continue to practice. You may see some toning there that you thought would never be possible without weights. Go Doga!
Speaking of toning, I'd like to share another point on how Yoga keeps you fit, taken from YogaJournal.com:
Strong muscles do more than look good. They also protect us from conditions like arthiritis and back pain, and help prevent falls in elderly people. And when you build strength through yoga, you balance it with flexibility. If you just went to the gym and lifted weights, you might build strength at the expense of flexiblity.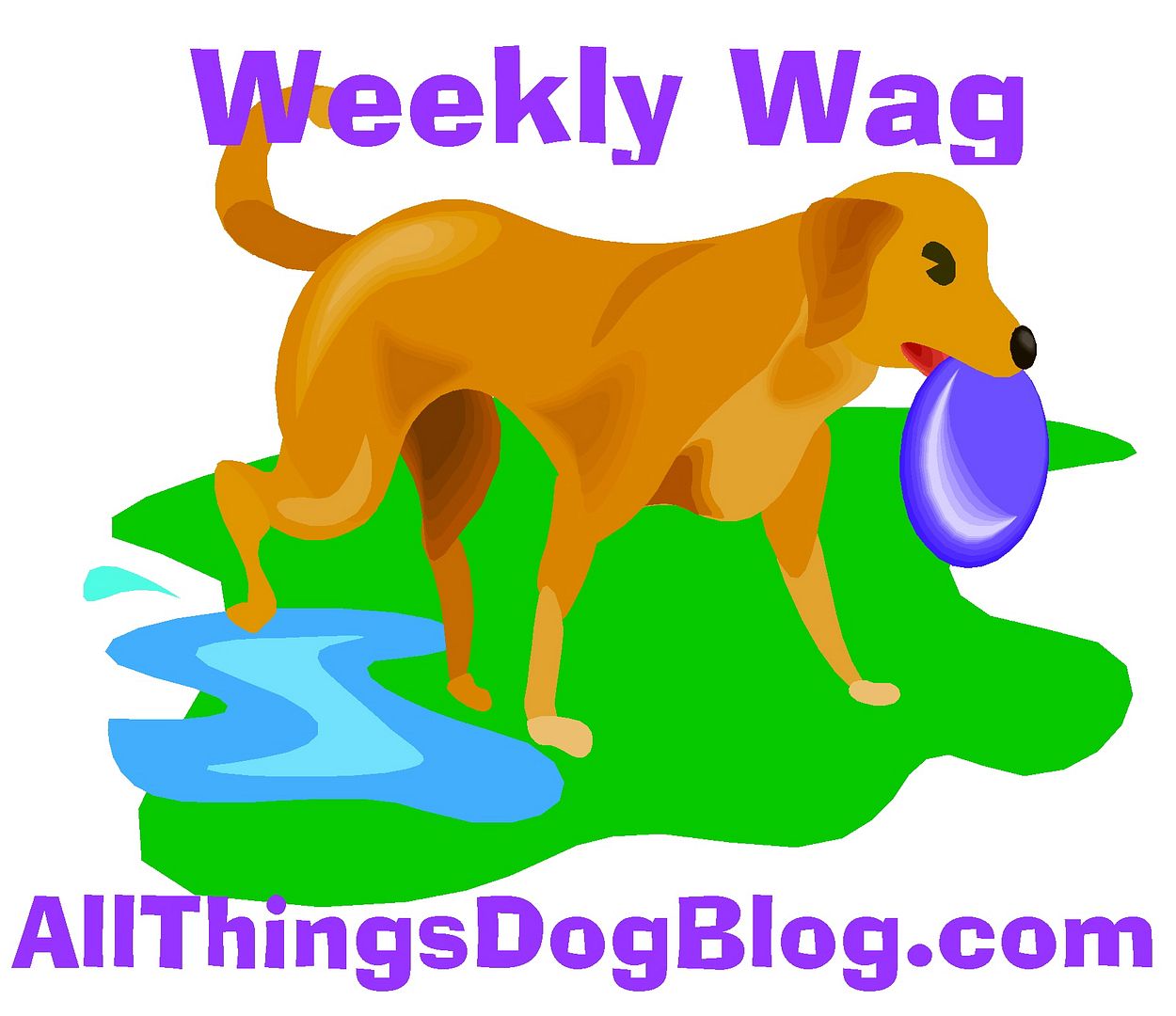 So, what's your favorite part of the yoga push up? I love the Child's Pose, which is a part of this exercise. I could stay there all day if my knees were not yelling for relief. Ahhhh; so relaxing! Enjoy your Weekly Wag with fido; I sure did!
Namaste,

If you're new to Doga or Yoga, please be sure to do these three things: (1) Get your doctor's permission to start a yoga workout, (2) Check with your vet to make sure your dog is able to participate in simple Doga exercises safely, and (3) visit our introductory post where I've outlined a few tips that will help your experience go more smoothly and enjoyable. Keep in mind that you can always stop if a pose is uncomfortable, returning to a relaxing pose.