by Carrie Boyko, CEB
© AllThingsDogBlog.com
IV Treatments This Weekend Trump
Stitched Up Knee in 2011
The good news is this treatment lasts only a few days. But remaining hooked up to an IV pole is not exactly my idea of a fun weekend. Crimped lines, slow moving drips, inoperative meters and other components, and one accidental flood, certainly did make things exciting around here. Thank goodness for a little help from some friends and family. Thanks Sam, Toni, Alan, Mom and Lauren for getting me through this.
As you can see from the photo above, I've found myself in this position before. The image above was taken following an accident while traveling. I was very lucky to heal up well and have little residual problems arise. But I digress. Back to the topic at hand.
With an extra Woof--Jacque--in the house, my challenges have been even greater this time. I have to admit that not much has moved me to get the boys out for fun. But thankfully others have. Mom picked up Jacque for an afternoon visit, giving him some 'out' time and a little bonding with his first and foremost mommy. I know he's enjoying himself immensely.
Toni and Sam took Tanner for some great swims, following a healing process that has been keeping him out of the pool. He's one happy guy and has been napping peacefully as a result. There's just nothing like a good Fetch game to wear a guy out!
Oliver, my 'connected at the hip' dog, has been doing what he does best--watching out for mom. As the nurse arrived a few days ago to insert the IV, he observed every move and did not leave my side. Ready to alert on any sidestep, Oliver was definitely 'on duty'. That wore the little guy out for sure and he's also been sleeping well throughout this event, cuddled up next to me each night to assure my safety. What a guy!
With an eternal series of Natural Balance dog treats arriving at our door, I was able to do some training when the IV drip was working well. Come When Called, Sit, Stay, and Leave It were all on the practice list, and worked well to tire out my boys for a short snooze.
Thanks to Lauren for rolling with a photo shoot when my camera hands were a bit tied up, and for leaving a yummy weekend meal that has carried us through without hunger. There's just nothing like good friends!
Tanner has now awoken to the sounds and smells of a BBQ being prepared by hubby. There is much for him to supervise with all this going on, so I'm once again able to get back to writing. Even my little personal attendant, Oliver, is torn by the desire to see what smells so good, so he has been running back and forth from the grill to my desk.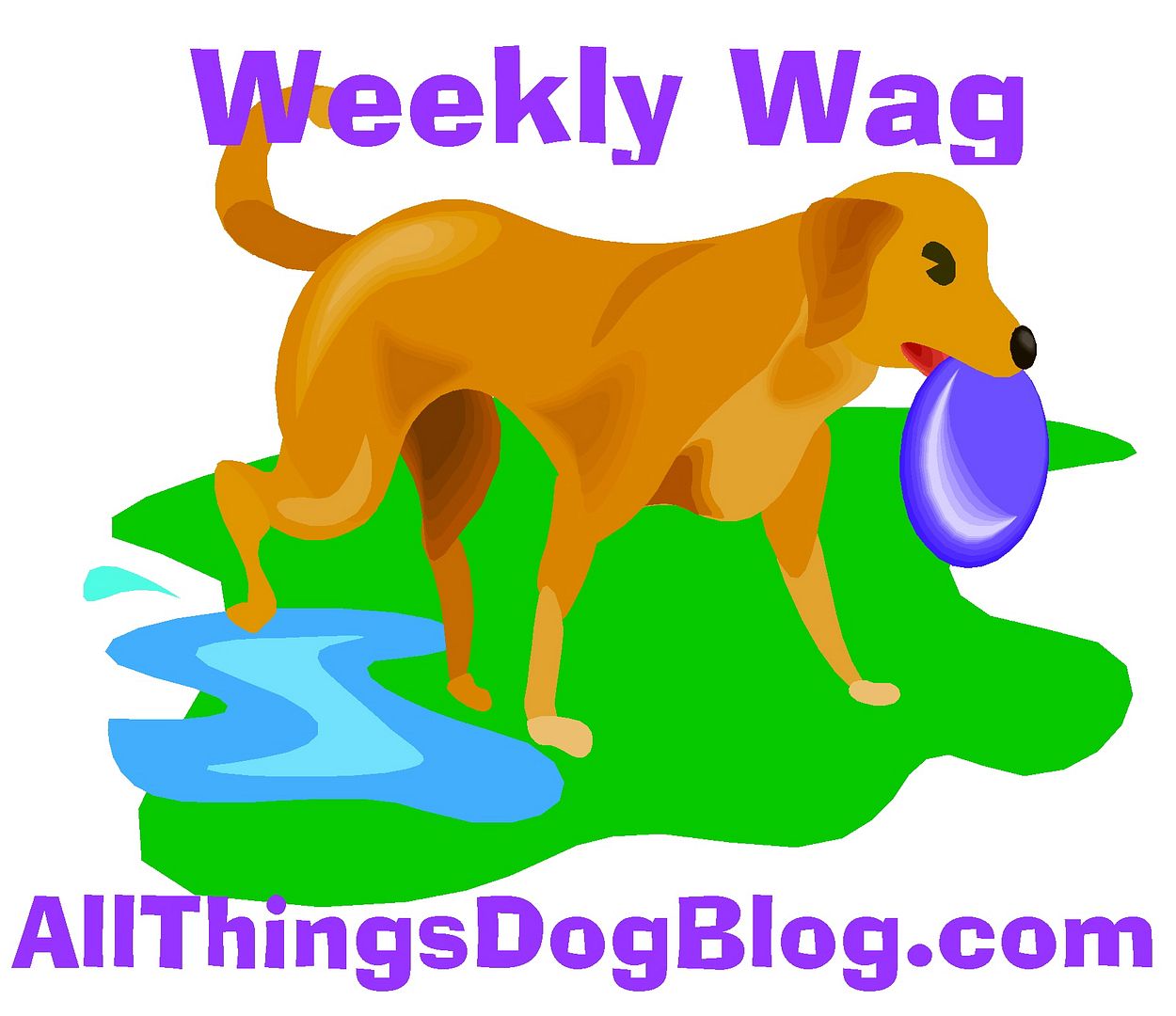 This is working well as an exercise method. :)
The IV comes out tonight, so I'll be back to business soon. I'd sure like to hear your thoughts on entertaining and wearing out a houseful of Fidos when you're on the mend. We've worn out laser tag, treat balls, indoor fetch with my good arm, puzzle toys and more already. Have we been bonding? You bet! Comments and ideas?








Join us each week for the Weekly Wag bonding series, held during the Saturday Pet Blogger Hop. The hop is hosted by Life with Dogs, Two Little Cavaliers, and Confessions of the Plume. You are welcome to link up here, or check any of their sites for their rules of participation. Happy hopping!