by Carrie Boyko, CEB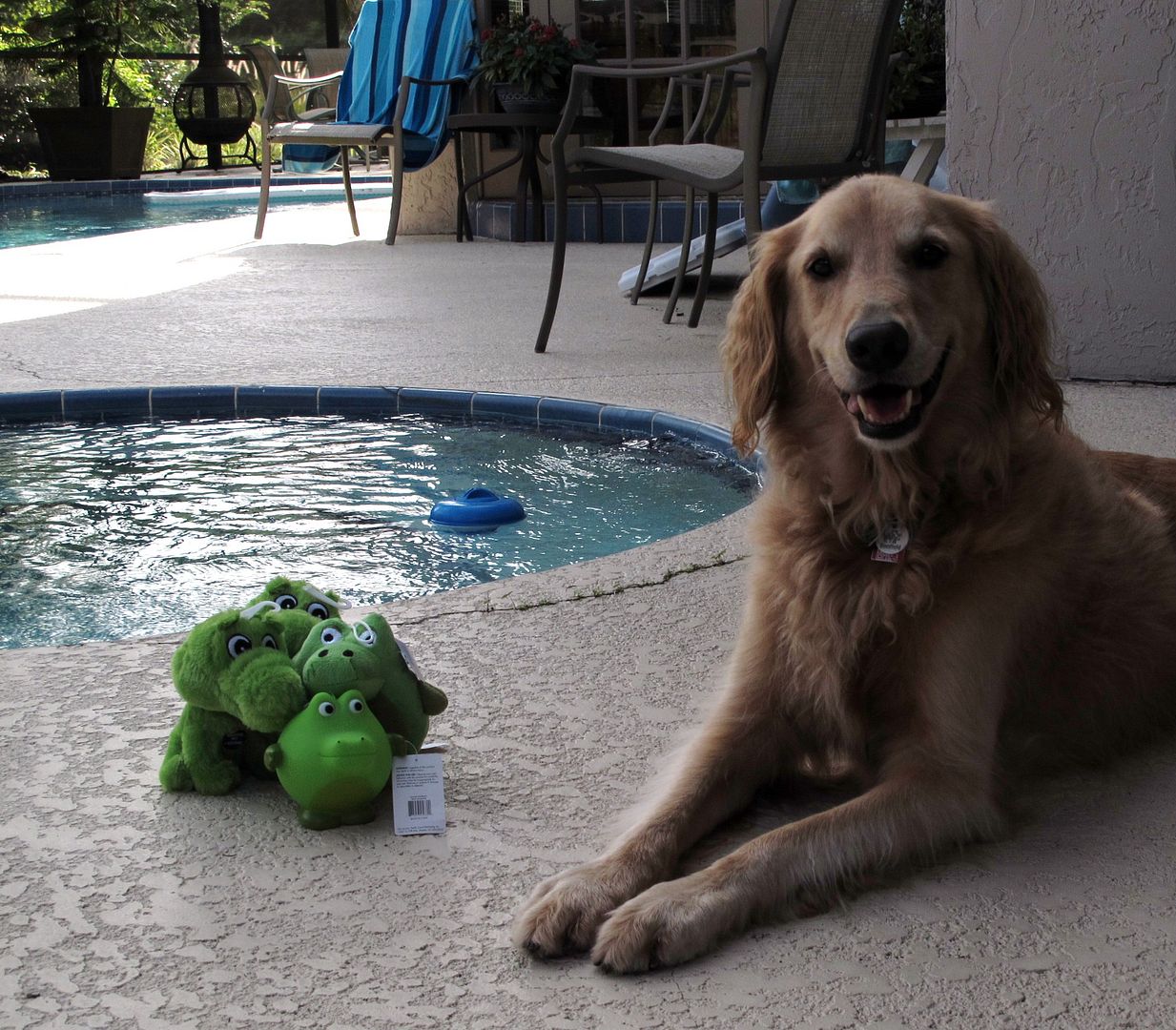 Copyright AllThingsDogBlog.com
These Gators are Safe, Tanner
My dogs don't know that I'm keeping them safe when I take certain measures that may not be to their liking. What they do know is that my attitude and approach shows them I care. During the warm months of the year, Tanner is banished from lakefront activities. He's not thrilled about that but it's necessary. Gators...
Yup! They're seeking mates, breeding and nesting between May and early September. That means only one thing to dogs who splash in Florida waterways--trouble! Even retention ponds on our golf courses are hazards, often housing singular, male gators who tend to be loners.
From dusk to dawn gators are most active, but daylight often finds them basking in areas where aqua plants and grasses provide cover. Some are bold enough to come up on lakefront docks to sun themselves, and even seek out other places to cool off, like the pool-crasher in this photo from WTSP.com, a Tampa news channel. I'd like to see Tanner's reaction to this guy on our pool deck. NOT!
And worse yet, imagine this record catch if he were still kicking:
While searching for statistics, I learned that about 20 dogs are killed each year in Florida by gators. After living here nearly my entire life, I'd concur with that based on news reports and my memory. Oddly the source of this tidbit was a
British news site
!
The death of a Dalmatian in Jacksonville underscores the value of following park rules regarding leashing your dog. This 80-pound, off-leash dog was drinking from the lake in a park when he was attacked and killed by a 10 foot gator. While that's a large gator, the dog was no lightweight. Take care to restrain your dog in advance. You won't be able to stop him if he sees a gator, or is attacked by one.
If you read the last line of the Jacksonville report, you'll understand one of the most important points I can stress. Gators migrate from waterway to waterway, seeking food and mates. They are predatory in nature and are known to lie beneath the surface in shallow water, waiting for wildlife, dogs or humans to approach close enough to be ambushed. You'll likely be safe if you avoid waterfront dog walks from late afternoon through mid-morning.
Gators live in waterways throughout the South East United States. Knowing the dangers is part and parcel to being safe. Your dog will know you have good reason if you take him on a lakefront walk and stay well away from the shore with his leash in place. Keep in mind that gators can travel very fast on land; do not approach a sunbathing gator thinking it will be slow-moving; you'll regret it.
One final tip: Gators over 6 feet in length are considered to be of significant danger,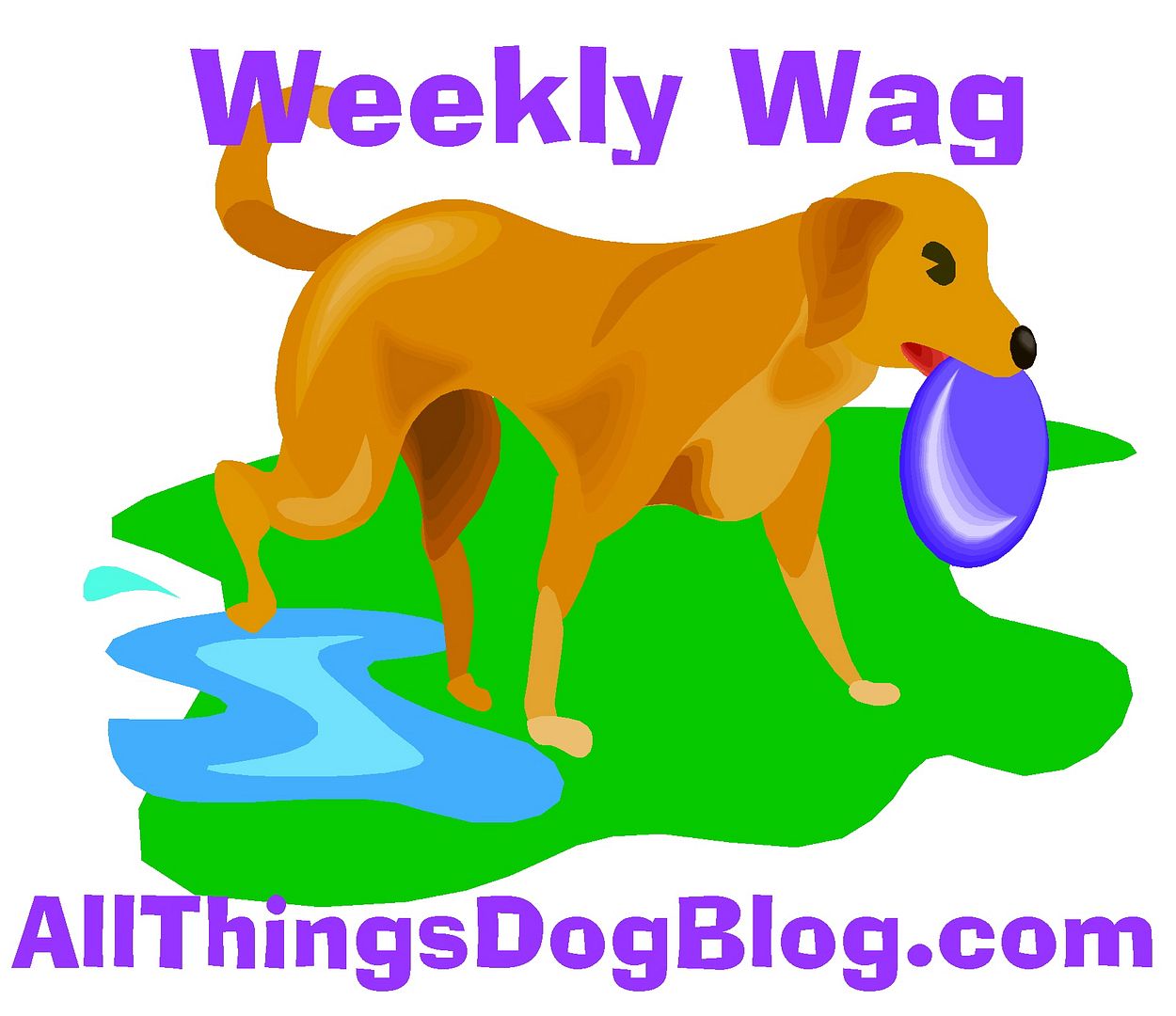 both to humans and dogs. Call the Florida Fish and Wildlife Commission if you spot one in Florida, or if you have a nuisance gator in your area: 1-866-FWC-GATOR. When living or traveling in other states, search online for local government wildlife organizations if you come upon a large or aggressive gator. It may be your dog or your kid you'll save.








Join us each week for the Weekly Wag bonding series.