by Carrie Boyko, CEB
courtesy r.g.
Abby
At the end of each quarter I have a little fun playing Santa Claus. Today's the day! Two prizes are drawn. One is from photos I have received from winners like Abby, seen here. She won a package of Flush Puppies and an All Things Dog Blog bandana.
I count the photos in the submission file and then visit Random.org to select a numeric winner. Abby's number came up today and I'll let her mom know they have won a nice prize for Abby, and mom too.
Abby and her mom will be receiving a set of collapsible, travel bowls and a baseball cap, perfect for Spring and Summer hikes or dog park outings. We hope they both enjoy their gifts.
Our second winner comes from comments in our Weekly Wag bonding series that is posted on Saturdays. I probably could have found a better way to collect these comments, but forethought was on vacation.
Thankfully, I'm able to pull up a list of all Weekly Wag posts and then tally the comments. Whew! It was no great surprise that the winner is from a post that struck a chord with quite a few of you. Rick will get a big box of Greenies for his description of how Steel gets the best of him from time to time. Thanks Rick!
I hope you'll all visit the Weekly Wag post where Rick's comment is to enjoy the silliness of my Golden Retriever, Tanner. The title is How My Dog Outsmarted Me, and yes, he did. The good news is that since that post was written back in January, I have gotten a better handle on the situation. He's not cured of this behavior yet, but we've made a good bit of progress. Go mom!
If you'd like to get in on this prize fun each quarter, you need only follow the lead of these two winners. If you score a prize from All Things Dog Blog, simply send in a photo of your pet with the prize, just like Abby's above. This puts you in the winners' circle drawing each quarter, and you remain there until you win something.
The second category you can win in is the Weekly Wag comments. Each weekend I share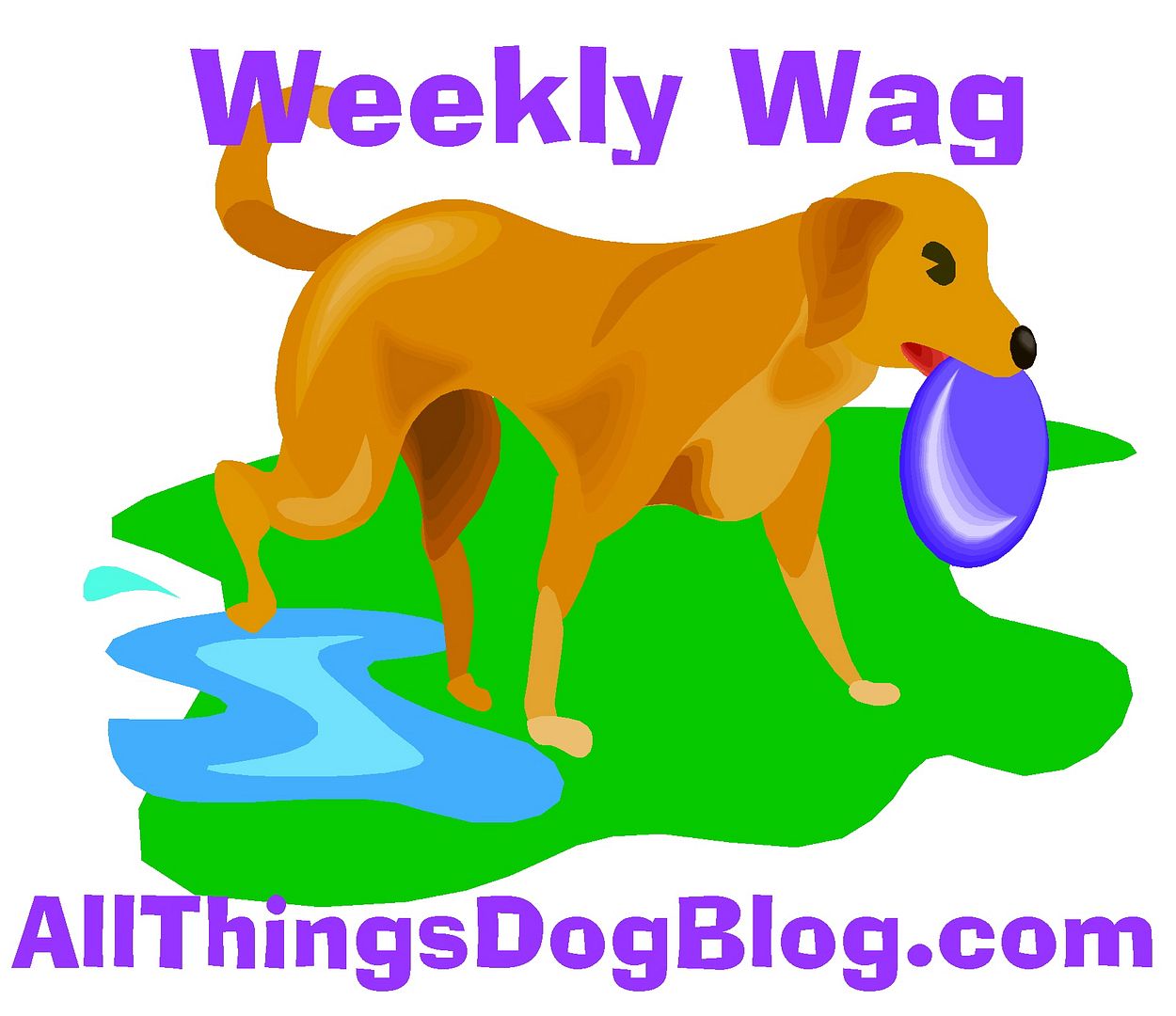 tips for bonding with your dog and inspiration and stories that are related to bonding. A quarterly winner is drawn from these comments. It's that easy! What's more, you needn't wait for Saturday. you can go to any of our Weekly Wag posts and leave a comment anytime, and it will still be in the running for a prize drawing. I include all Weekly Wag posts when I draw the winners. That said, let's get commenting!
Happy tails,