by Carrie Boyko, CEB
courtesy m.n.
Marc Serenades a Friend
My dogs sometimes surprise me in the things they apparently enjoy. For example, when I play an audio book in the car they clearly seem to be soothed by the narrator's voice telling the story.
When this image was captured of my son singing to his friend's dog, I could almost hear him singing. I don't know what the tune was, but I have a pretty good idea it was warm and wonderful.
What's especially clear to me is that the dog is enjoying the concert. If not, he or she could have retreated to the adjoining rooms, leaving Marc without an audience. What a nice spectator this pup is!
Tell me about your dog. Does he enjoy being read to, listening to music, TV or conversation? If you can't answer this question about your dog, you may learn something about him if you simply watch him when in these situations. Learning more about your dog's likes and dislikes will help you bond more deeply with him, so why not do a little research for your Weekly Wag bonding activity. I'd love to hear how your dog reacts to sound, whether your own, a group's chatter, or music. The comment link is open. Howl away!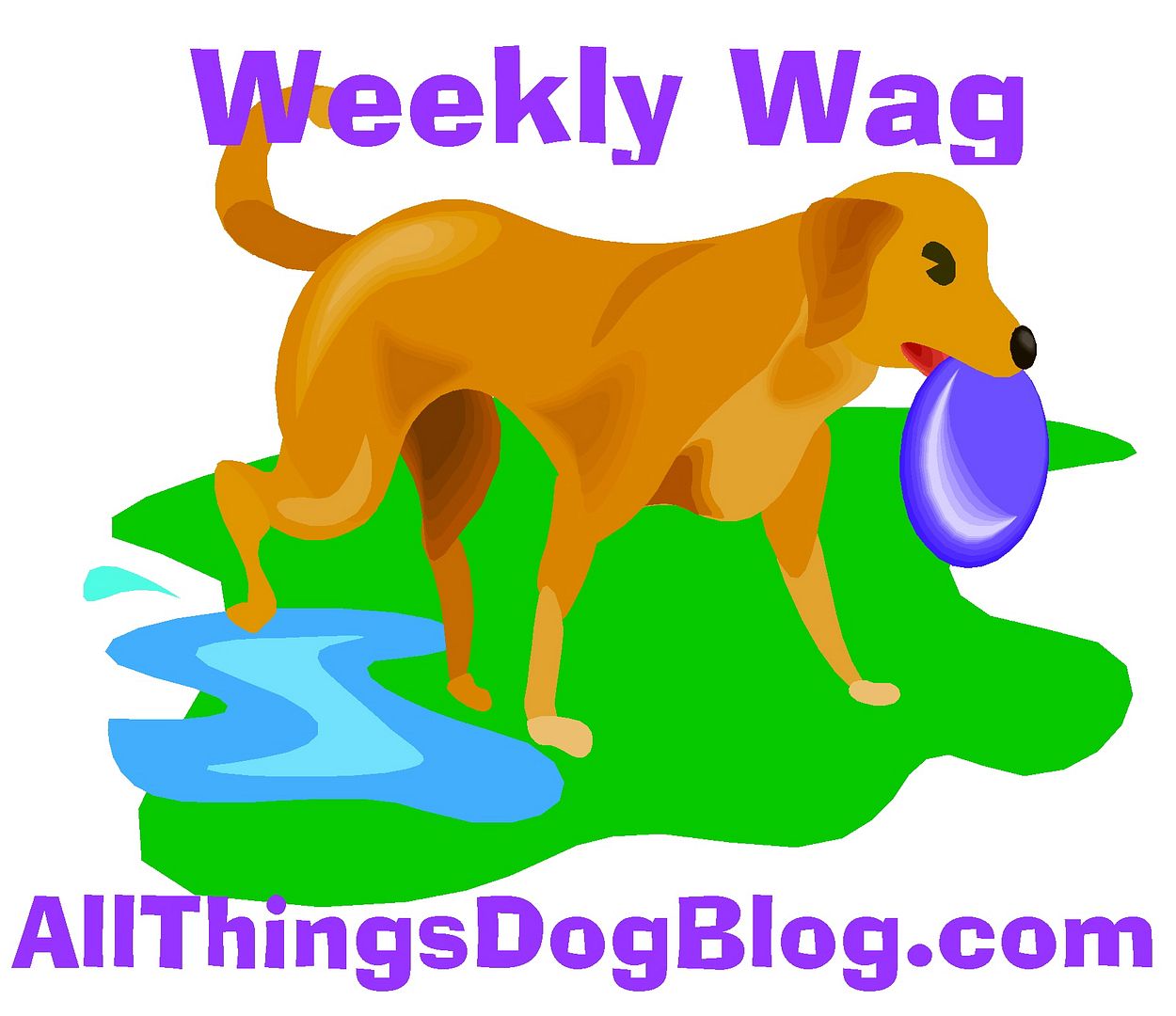 Join us each week for the Weekly Wag bonding series, held during the Saturday Pet Blogger Hop. The hop is hosted by Life with Dogs, Two Little Cavaliers, and Confessions of the Plume. You are welcome to link up here, or check any of their sites for their rules of participation. Happy hopping!