by Carrie Boyko, CEB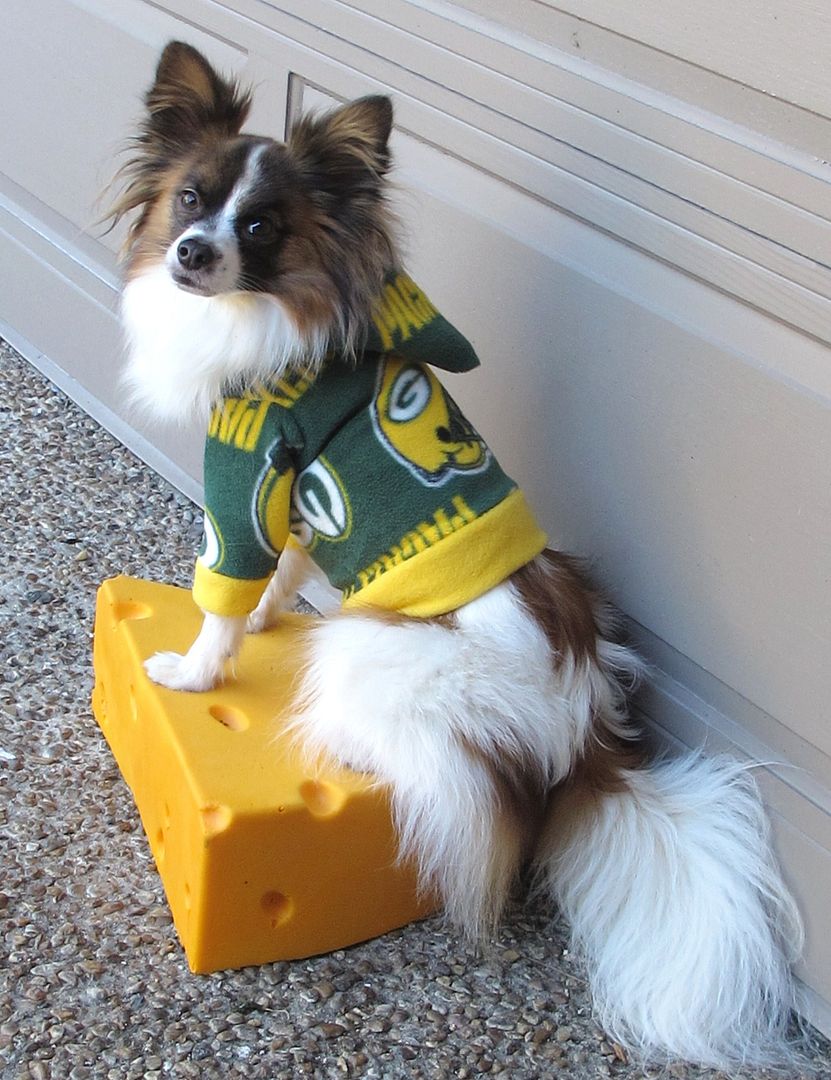 (c) AllThingsDogBlog.com
Oliver's Shows Off
Packer Loyalty
This is year number 3 of Super Dog Sunday (tm) and we continue to grow. With your help, we hope to give even more to Petfinder Foundation to support the great work that they do with shelters. Petfinder has helped to complete my own home pet family.
With this event that I started in 2010, I am able to give back in a small way, while enjoying the fun of the photo contest and its associated Twitter Party. Thanks to my partner, Paris of Dogtipper.com, Event Barkers was born and has helped to make this dream a reality.
So, mark your 2013 calendars with these dates:
Super Dog Sunday (tm) photo entries will run Monday, January 21-Sunday, February 3 (closing at the kickoff of the Super Bowl).
#SuperDogPics Twitter Party will support Super Dog Sunday (tm) by offering photo tips, ideas for decking out your pets' pics online (all species are welcome) and help with entering Petfinder adoptables in the photo contest.
It's all about charity, so be sure to be there with us to join in the fun. If you're a pet blogger or pet social media enthusiast who would like to help support our efforts, you can even request to join our Cheer Team, sharing the details of Super Dog Sunday events. Email us at EventBarkers@gmail.com for more information.
Meanwhile, our sponsors and great prizes will be announced on January 1. One additional perk: there are prizes for you, not just your dogs! So mark you calendars and plan to be there for some Super Dog fun.
P.S. Want to make a donation that you can deduct on your 2012 taxes? Just click here before January 1 to name the amount, and thank you for helping another pet find a home :)