by Carrie Boyko, CEB
courtesy TobyandMax.com
Today's Prize!
Today was, in a small way, a sad day for me. I have to announce the last of 3 winners of our Toby and Max jewelry. I've enjoyed admiring it on my desk and alas, I'll have to let go of it now. I feel a shopping trip to TobyandMax.com coming on!
When I took on Toby and Max jewelry as an advertiser, we were determined to reach dog lovers that want to show off their love of dogs. The 3 designs we have given away have certainly given you a good idea of what they have to offer, and yet their collection is so much wider. I encourage you to visit and peruse, enjoying what Femail Creations and numerous other retailers have shared with the dog loving world--unique and beautiful artistry.
courtesy TobyandMax.com
Your entries have shown me that you love Toby and Max. Because of this, I can tell you now that this won't be the last you'll see of them. Sandy and I, along with our staffs and my Event Barkers team, are cooking up a plan. Stay tuned for more announcements to come.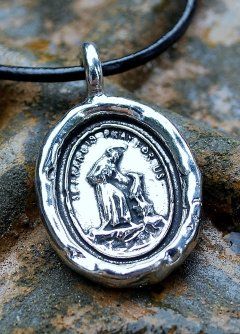 courtesy TobyandMax.com
Now it's time to give away the beautiful necklace you see at the top. The lucky winner is Ann S. Ann will hear from me via my AllThingsDogBlog@gmail.com email. Congratulations Ann!
Not a winner? No worries. You can order your favorite Toby and Max design at their website or learn more about Sandy's creations at their Facebook page or on Twitter. Happy shopping!