by Carrie Boyko, CEB
courtesy j.d.
Oscar Recently Won a
Soggy Doggy Doormat
Today I have 3 winners to announce who simply got lucky. This is such fun! Read on: In case you're new to All Things Dog Blog, here are the categories of winners I'm drawing for today:
courtesy a.i.
Congrats to Snow!
Quarterly winners photos: These All Things Dog Blog readers have won a drawing before today and have submitted a photo of their pet with their prize. Oscar, above, sent in his photo with the Soggy Doggy to win this category. This entry remains "in the pot" until their name is drawn to win this quarterly prize. If you've won a prize from All Things Dog Blog at any time, feel free to send a photo of that prize along with your pet, to be entered to win next quarter's (or future quarters) drawing. This quarter's winner is Oscar!
Weekly Wag quarterly winner: Each Saturday in 2012 I have committed to post about bonding with your dog. Topics have ranged widely from just plain fun to training for a better bonding. Readers who wished to follow along and possibly win a prize were invited to sign up at this post. There will be one more prize on January 1, 2013 for the Weekly Wag. Be sure to sign up at the link, leave a comment and follow along each Saturday. Our third quarter winner is @ParentingPatch.
Event Barkers, my social media events partnership with Dogtipper.com, also offers a quarterly winners drawing. This quarter's winner is Snow the cat. Snow's owner will be contacted by our Event Barkers staff to notify her of her win.
Are you wondering about prizes? Me too! I just consulted the prize shelves and found all sorts of great goodies. Here's the winnings for our three lucky pets:
Oscar will receive a Petco Premium sealtbelt harness and a MANKINDdog backpack, so Oscar and his pet parent will be ready for a day on the go.
Our Weekly Wag winner will receive a Pooch Treat House, great fun for training and playtime, along with 3 dog training videos. Training and playtime are both terrific ways to bond, and our Weekly Wag is all about bonding with your dog.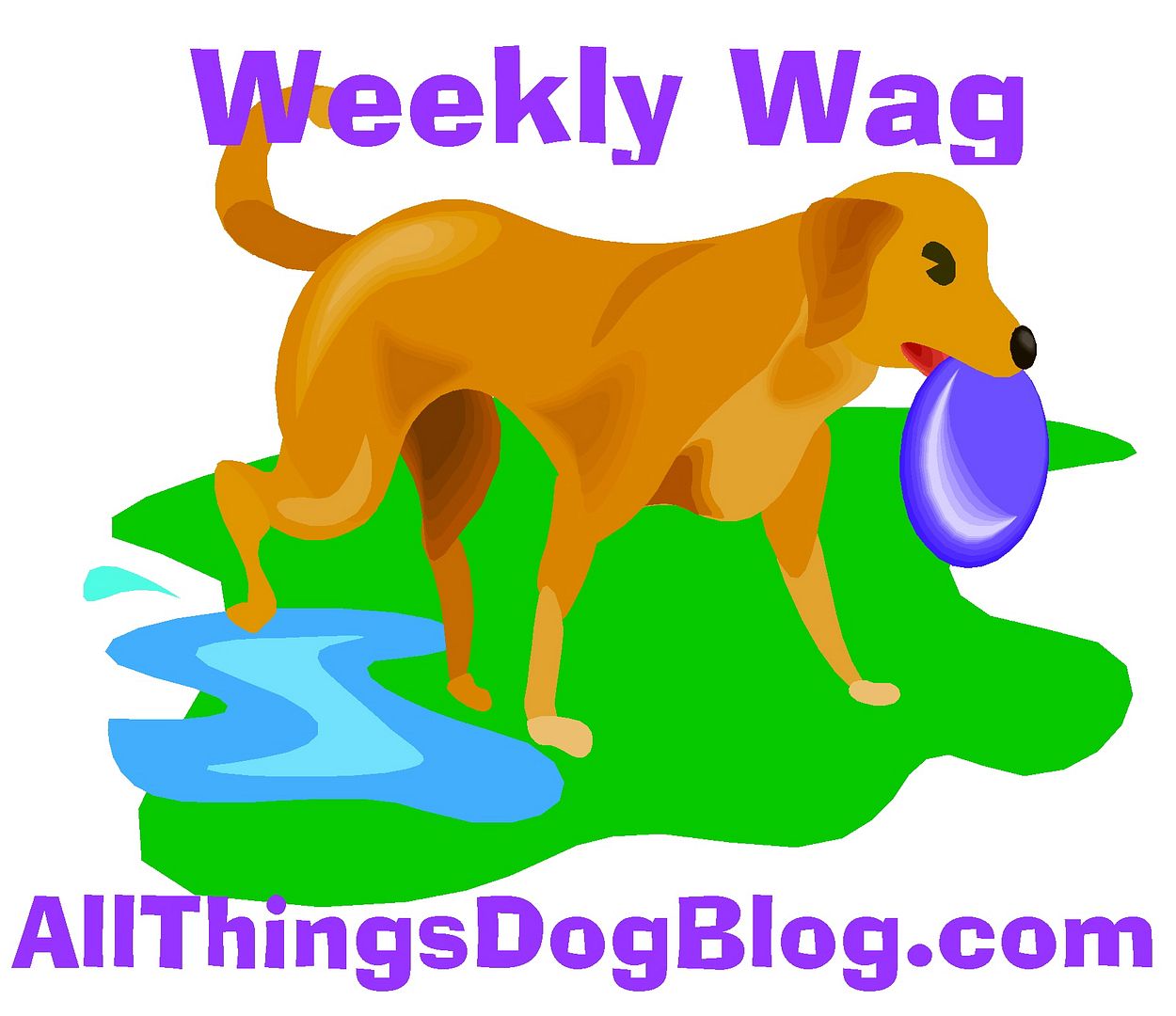 Our Event Barkers winner, Snow, will be getting a kitty prize package that will include an
interactive toy, a big catnip cat toy, a cat magnet and cat stickers. Sounds like playtime will be great fun for Snow!
Congratulations to all of our winners this quarter. The next round of drawings will come on New Years Day, so be sure to send in your photos and sign up for the Weekly Wag. Happy tails!