by Carrie Boyko, CEB

© AllThingsDogBlog.com
The Handler's Confidence is Important Also
How's Fido's confidence when left alone or handed off to another human for a walk or other activity? This is the question Test 10 will answer. Today we're nearing completion of our Weekly Wag series of tips on how to pass each of the tests in the Canine Good Citizen exam, an AKC test for well-behaved dogs in public.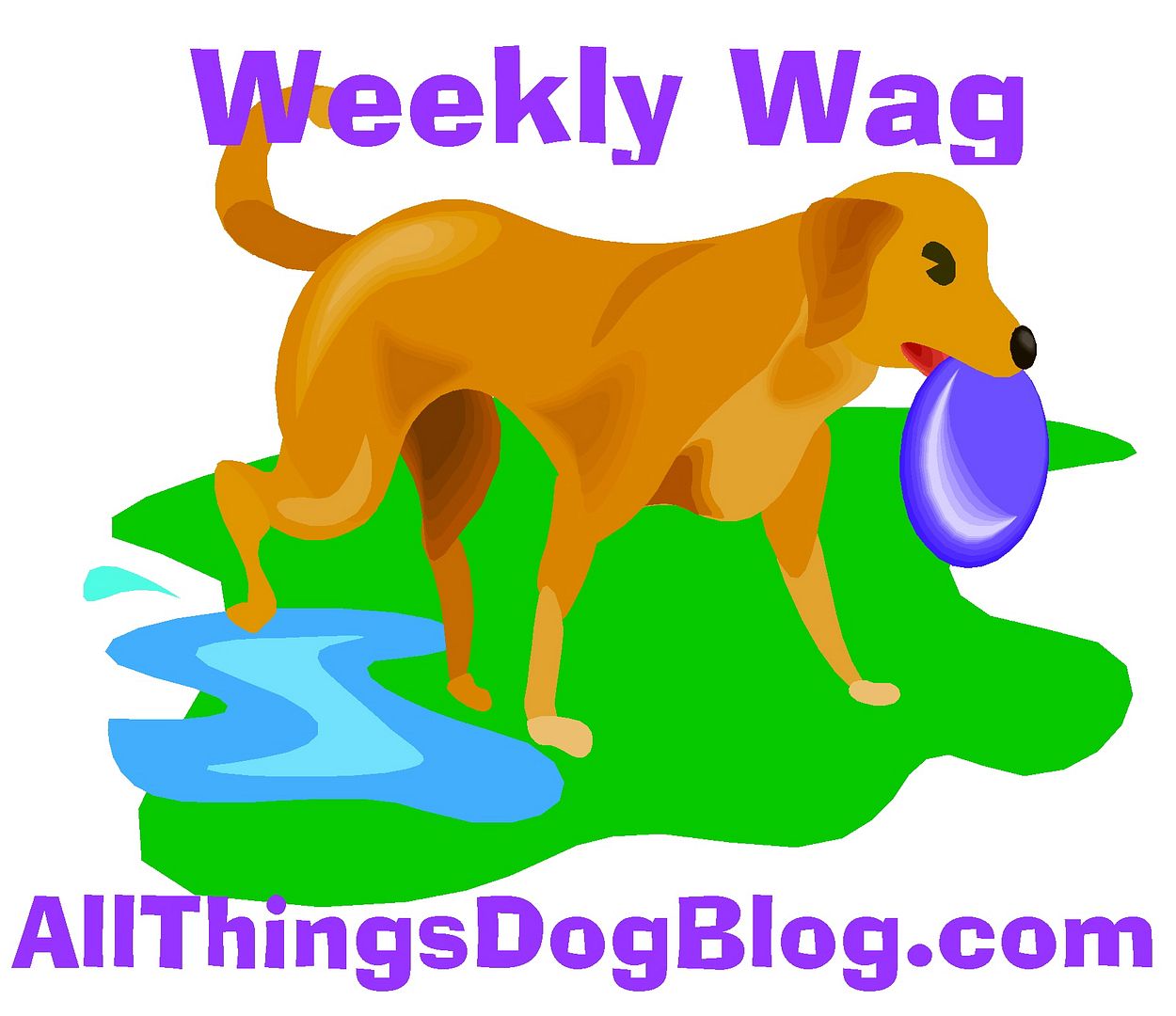 Test number 10 is where the men and the boys are separated. Separation anxiety, a common problem among dogs, will never make it through. Developing a confidence in your dog that will allow him to happily hang with a stranger for a few minutes when you suddenly hand him off is a skill many owners find challenging. Here's what to expect during this test:
You'll be asked to walk up to a specific stranger, chosen by the evaluator, hand off the leash and walk away from your dog without a lot of 'explanation' or a long goodbye. You'll be required to remain out of sight and silent for 3 long minutes, while your dog's reaction to this separation is monitored. Your dog may not exhibit stress, whine, bark, pull away or otherwise appear anxious about your departure.
Three minutes sounds like a short time, but when it is spent with a stranger who is not to interact or soothe the dog's apparent nervousness, it sometimes turns into a very long wait. Once again, we're back to the only real fix--practice!
A friend of mine who recently switched vets received an interesting invitation from her new veterinarian to practice separation by dropping her dog off for a brief bonding visit once or twice a week. My friend brings her dog by and the receptionist takes her dog to the vet to spend a few minutes by his side just hanging out. In this way, the vet hopes to help the dog past her nerves about a new person and a new place. What a great thing this doctor is doing for his patient!
Opportunities such as this help to build your dog's confidence in situations that do not include you. This is imperative as anytime you leave your dog in another's care, you're out of the picture: grooming, doggie daycare, boarding, pet sitter care, and the vet to name just a few. It's healthy for your pup to see these experiences as pleasant, so choose your providers carefully to build a good response to spending time with other humans.
Another angle of this interesting test is that you won't know whether the human will be a man or a woman, so gambling on this if your dog has issues with one or the other, is basically sabotaging your test result. If you know your dog is nervous around people that display any particular characteristics: hats, beards, boots, etc., these and the common issues of men vs. women must all be explored and worked through. Your dog will need to accept anyone he is passed off to in the test, so start working now to help your Fido associate all of these people with positive feedback--treats, praise, and belly rubs work wonders.
Next week I'll return with a few overall tips for preparing for test day, followed by a video of the actual exam the following week. That will wrap up this series and we'll move back to less taxing bonding activities. I'd like to talk about food and toy aggression. Are you interested in some strategies for working on this? See you soon!
Here's the whole series so far: