by Carrie Boyko, CEB
© AllThingsDogBlog.com
Regular Exercise Reduces Behavior Problems
Join Your Dog for Bonding Fun
Part of the process of bonding with your dog is knowing what you can expect of his behavior in any given environment. The time to begin training is when you first acquire your puppy or dog. By the time you have mastered basic training, you'll have begun to form a closeness that will continue to blossom with additional training.
The AKC's Canine Good Citizen certification is one way to evaluate you and your dog's ability to communicate and bring about good behavior both at home and in public. While I'm not a dog trainer, I've been through the program with both Tanner and Oliver, and would like to share some observations and tips for helping you get through this more advanced behavior class with your dog. I guarantee you it's worth it.
I'll go through each of the 10 parts of the test, touching on things I've learned that can be useful in training for, and passing, each section. If you have questions along the way, feel free to chime in. If I can't answer them, I'll send them along to our Ask the Dog Trainer columnist, Michael Baugh.
Comments left at our initial Weekly Wag post qualify for quarterly drawings. You can find that post easily by clicking on the button in each post and the sidebar, or the Weekly Wag link.
Before I dive into the skills you'll be teaching your dog, I'd like to share some tips for preparing him for class. Most of these ideas were picked up as ways to solve the problems I experienced in each class. Your dog's particular behavior will affect what you may need to do to help him succeed.
Tanner and Oliver both were each quite young when we studied for the CGC. That said, they had unending energy. Think EverReady Bunny. Quelling that enthusiasm they each brought to class took preparation. I walked each of the boys 3 times a day at length. We biked, we ran at the dog park, and we socialized extensively with people and dogs everywhere we went.
The result? By the time we arrived at our evening classes, the boys were too pooped to get extremely excited about all the social opportunities that were presented.
That's not to say they still didn't misbehave, but they certainly were less vigorous in their efforts.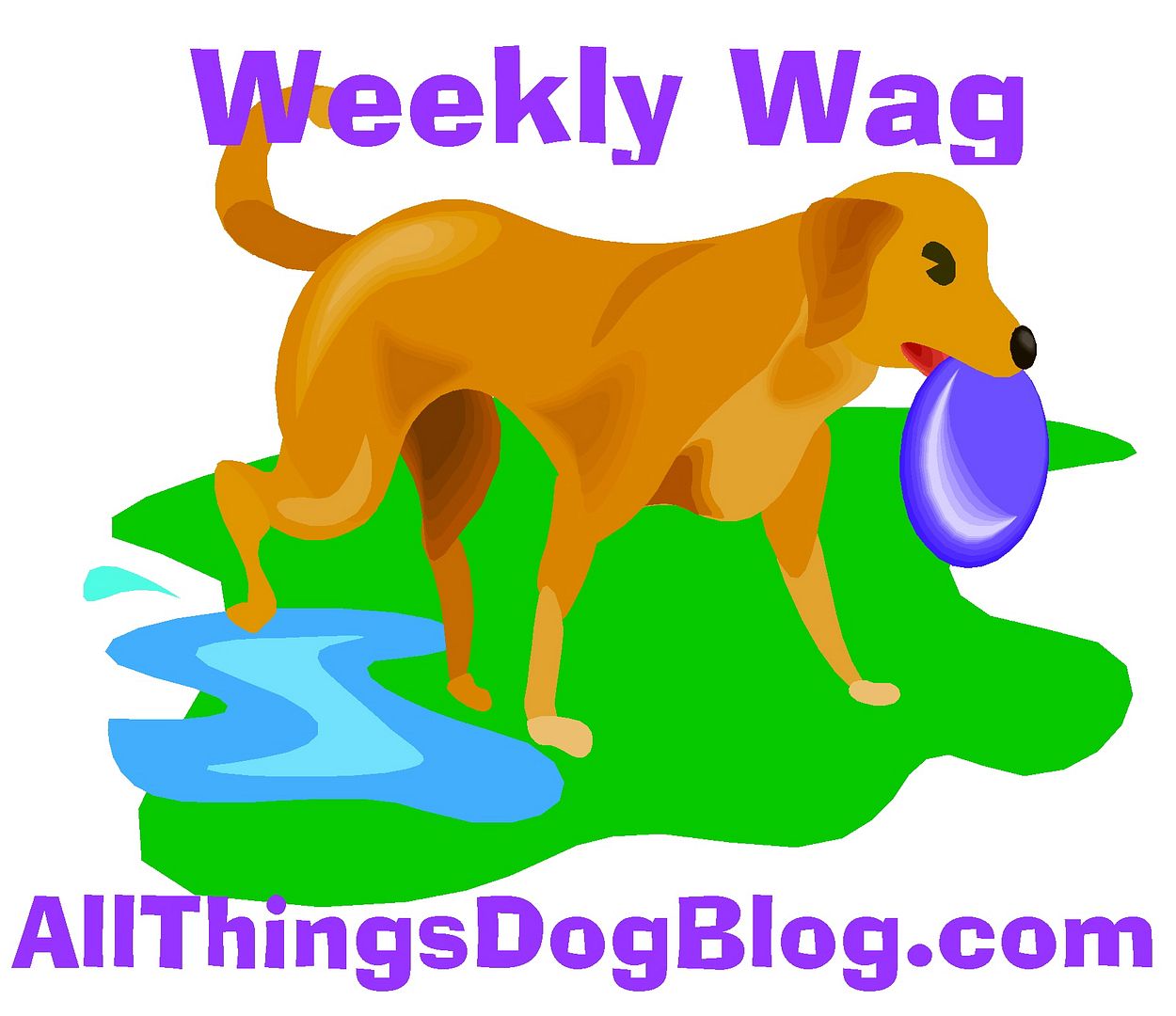 There's a fine line between a tired dog and a sleeping one. Once I showed up for agility class with little Oliver well prepared--so I thought--to calmly take on the course. Instead he crawled into his crate, and with his actions announced he intended to nap off his exhaustive day!
During my last CGC class I discovered the joys of Doggie Daycare and how much the all day, free-play could help to calm the dogs' energy and bring us to class in a somewhat quieter fashion. The other benefit, of course, was that I did not arrive totally exhausted from trying to wear out a pup with nearly all day exercise. There's a lot to be said for this approach, although it won't work in all situations.
We've discovered that Doggie Daycare is not Doggie Daycare everywhere. So if you check into one facility and find the playtime is highly limited or billed in 15 minute time frames, keep looking. Everywhere I go there are different arrangements. Find the one that fits your needs and you'll have found a way to solve many of your Fido's problems. I'll see you next week to begin with some tips for Test number one. This week would be a good time to assess your pup's energy level and greeting skills honestly. What would you like to accomplish if and when you decide to train him for the Canine Good Citizen certification?
Happy tails!









This post is part of the
Saturday Pet Blogger Hop
hosted by
Life with Dogs
,
Two Little Cavaliers
, and
Confessions of the Plume
. You are welcome to link up here, or check any of their sites for their rules of participation. Happy hopping!