by Carrie Boyko, CEB
© All Things Dog Blog
Proof that Training Works!
This is one of those Weekly Wags that I imagine will bring shaking heads from trainers. Don't tell Michael about it, okay? ;)
I secretly love it when my dogs are happy to see me when I arrive wherever they are. Whether they are at home waiting on me, at doggie daycare running in the play yards, at my mother's home enjoying some 'family time' with Jacque, or after a Winter bath at their beloved groomer's, Miss Bonnie. I am thrilled that they are happy to see me when I return. That unconditional love thing gets me every time.
Conversely, I work hard to train the boys to greet our callers with gentlemanly calmness. I know this must be confusing them. Bad pet parenting! It's a work in progress to be sure. I am generally able to get a nice Sit when regular visitors come to call. But unexpected salespeople or neighborhood kids evoke a whole different level of enthusiastic announcement from both boys.
© All Things Dog Blog
Oliver Missed Toni :)
Am I terrible to focus on Tanner's excessive excitement first? I guess it's a necessary step in protecting smaller kids or frail elderly from his friendly, albeit full frontal kisses. While he does jump slightly at times like this, when he believes it is necessary (?), he has finally learned not to jump ON the person of interest. Progress! His kisses are now bestowed without much bodily contact, making him a bit safer and me less embarrassed. The training goes on.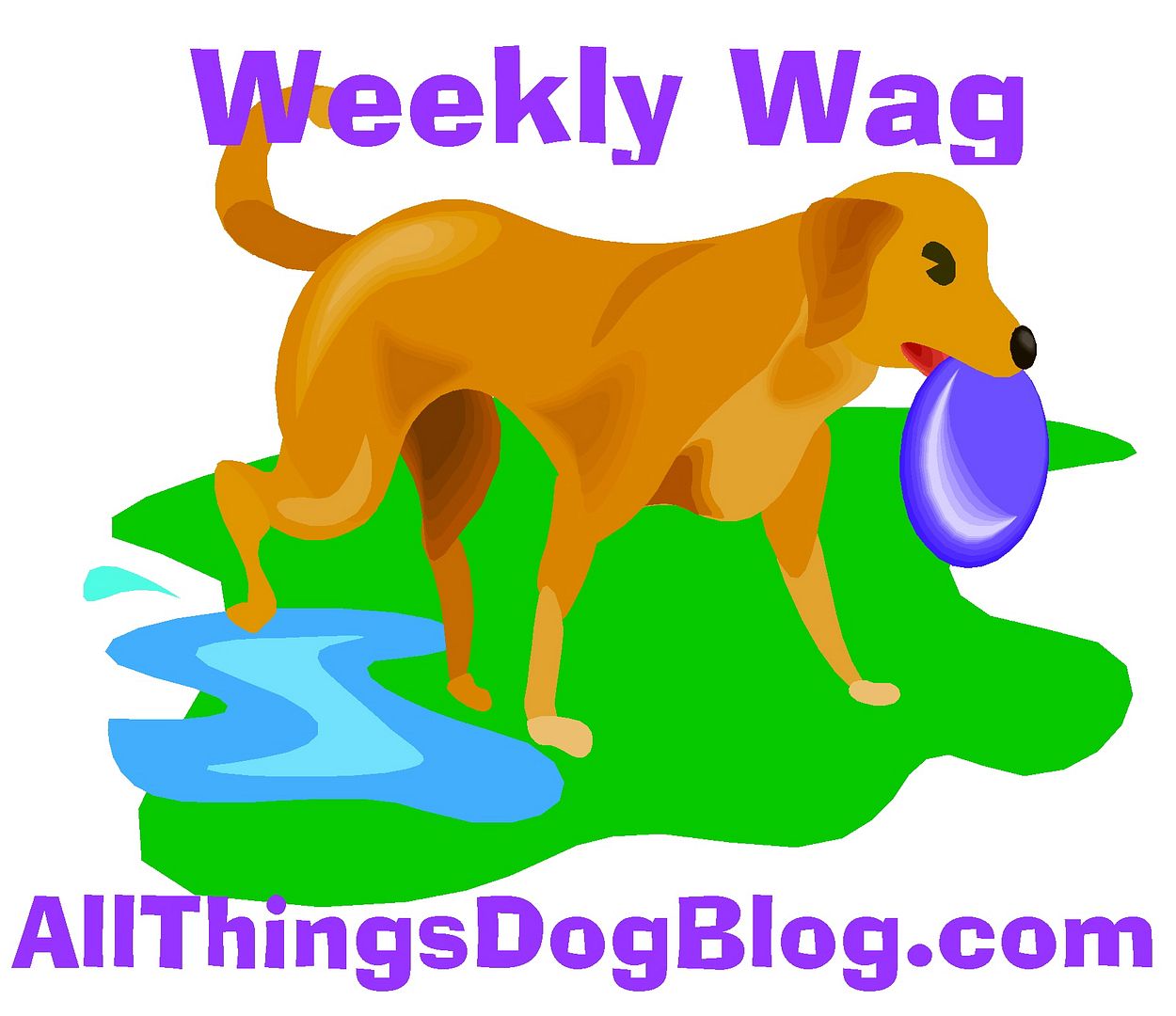 So what is the message of bonding today? Maybe I'm trying to soothe my own angst about not completely following through on this important bit of our training. But still, I love being greeted by the boys with their signature "I missed you mom" ways. Oliver dances on hind feet while Tanner slathers me with kisses that I completely revel in. Am I awful?
Your comments on this at the original Weekly Wag post will enter you in a quarterly giveaway. Simply click the badge to take you there.
I hope you enjoy your reunions with your dogs, even if you just walked out to the mailbox.









This post is part of the
Saturday Pet Blogger Hop
hosted by
Life with Dogs
,
Two Little Cavaliers
, and
Confessions of the Plume
. You are welcome to link up here, or visit any of their sites for their rules of participation and another opportunity to link up. Happy hopping!