by Carrie Boyko, CEB
© All Things Dog Blog
Tanner is Off and Running with
His New Unbreakoball
© All Things Dog Blog
Let the Games Begin!
No long faces all you toy dog owners. Your time will come also. Today's post will involve ball games that use an
Unbreakoball
. However, if you have another ball at home, feel free to use it for these games which can be played indoor or out, depending on the weather. Small dogs can also be encouraged to participate with a properly sized ball.
© All Things Dog Blog
Ready to Play!
Box-ball: (the Fido version of basketball) Take a generously sized box and fold the flaps inside. Insert a hand full of kibble into the holes of the Unbreakoball. Place the Unbreakoball in the box as your dog watches. This introduction to his new toy is likely all you need. He'll grab the ball, gripping it by the holes, and enjoy a game of carrying or rolling it around, while retrieving the falling kibble. When your dog returns to the box to check for kibble there, be sure to praise and click (if you have a clicker, this game will be learned much faster!) if he drops the ball inside. Repeat the process a few times during each game, but don't let it drag on. Fifteen minutes is plenty.
Soccer: You will hardly need much instruction now, but this new game will certainly change things up for Fido. Place the box, from the game above on its side, so that it creates a net-shaped structure. Without your dog noticing, place a few pieces of kibble inside the box. I recommend putting the box up against something sturdy, to keep it from tipping over backwards. After dropping a few pieces of kibble inside the ball, roll the ball toward the "net". Go to the net and begin calling your dog to you, encouraging him to bring the ball. You're sure to get a good laugh as he may offer many versions of our kids' favorite soccer game. Your only goal is to encourage him toward the box and when he gets near the box, throw a party. Praise! Treat! Help him locate the kibble inside the box too. All this will eventually result in a dog who understands that the ball is supposed to come to the box. It may not roll, but that's okay. Have fun!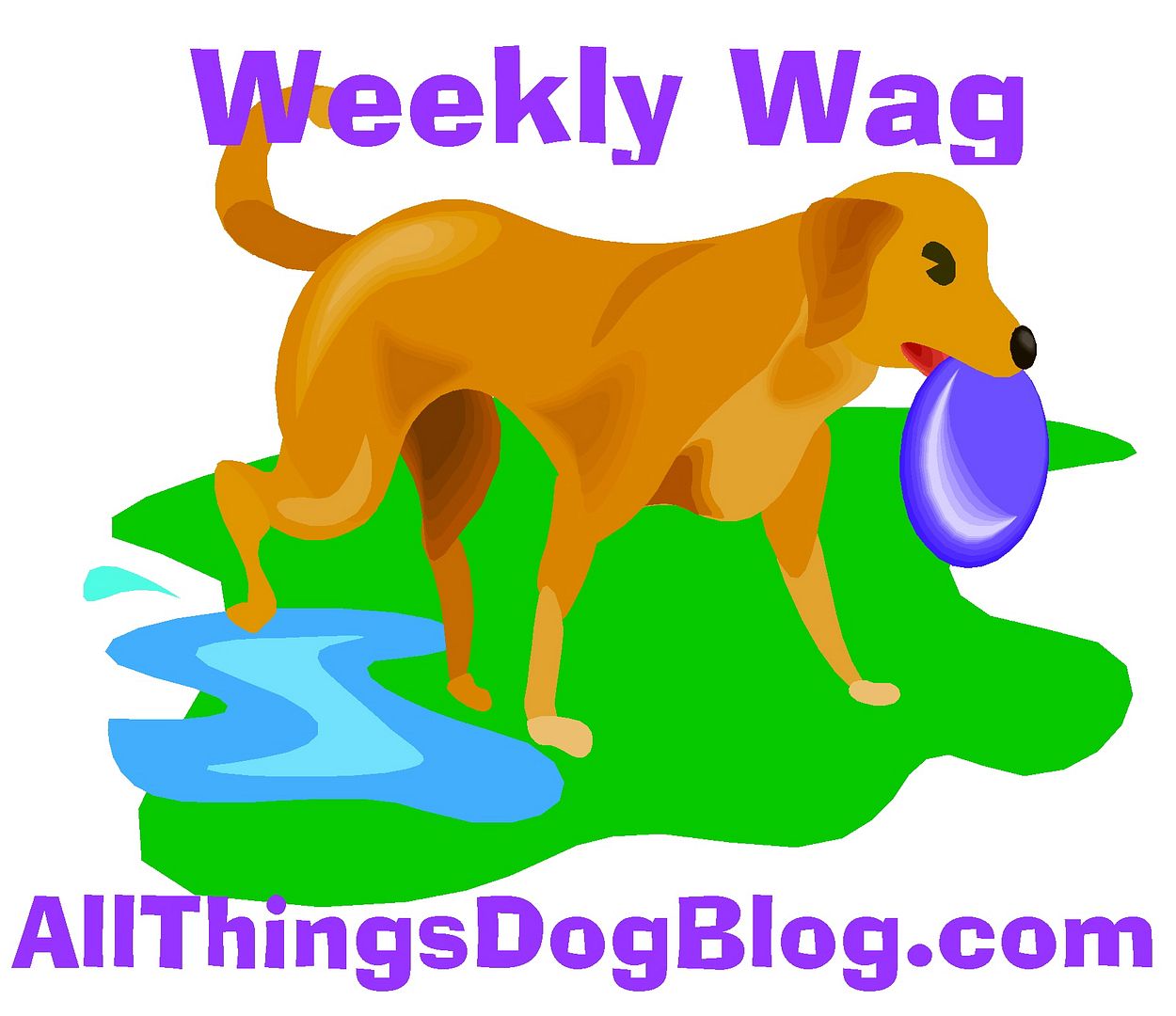 Watch for more games next week. Meanwhile, if you're interested in one of these Unbreakoballs, you can enter our giveaway at the link. Enjoy the game and be sure to keep it all light and fun.









Unbreakoball.com provided a ball for Tanner to test, and for us to devise these games for the Weekly Wag. We were not paid to give these ideas or our input on the product. There is no purchase required to enter the giveaway at the link above.
This post is part of the
Saturday Pet Blogger Hop
hosted by
Life with Dogs
,
Two Little Cavaliers
, and
Confessions of the Plume
. You are welcome to link up here, or visit any of their sites for their rules of participation and another opportunity to link up. Happy hopping!