by Carrie Boyko, CEB
Wow! You guys have been doing a really great job of Tweeting the photo contest, charity event for
Petfinder Foundation
, and the whole NFL-themed event we have been working so hard to bring you. Thanks so much for the push on Twitter.
Dogtipper
and I appreciate your Tweeting efforts immensely, as this is one of the best ways to get the word out--through all of your Twitter friends.
I get the pleasure of drawing the first PreTweet prize for one of you. At some point between now and the beginning of the photo contest at 8 AM on Sunday, February 5, Dogtipper will draw the second PreTweet winner. So don't stop Tweeting yet! More Tweeting=Greater Chance of Winning!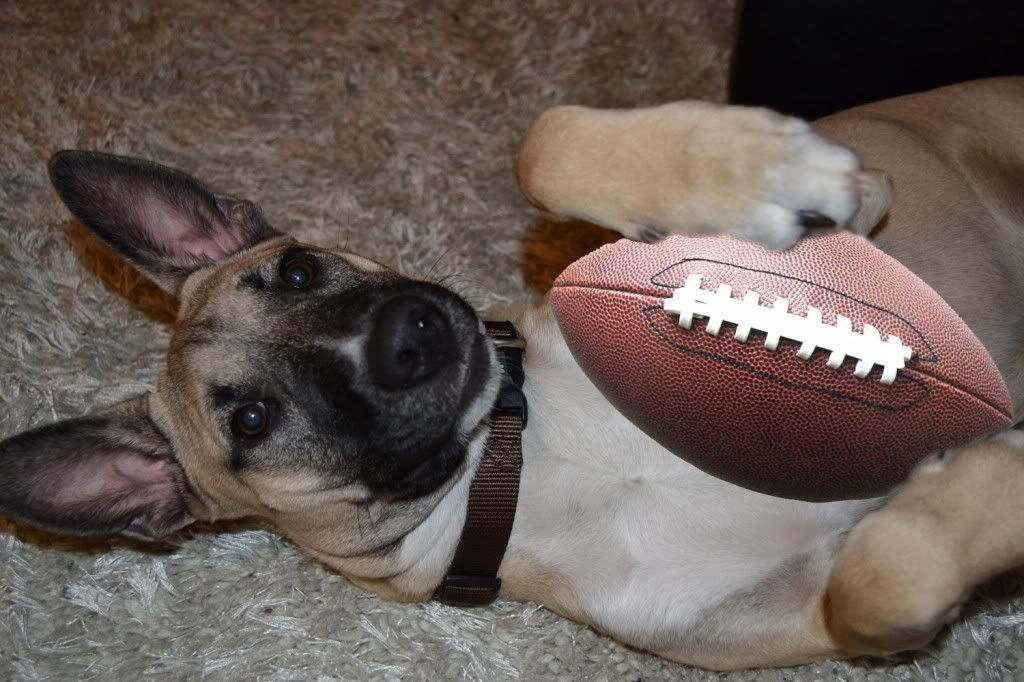 ©
Puplove.ca
Loving Our Blogger Friends like Pup Love
The lucky winner of PreTweet Prize #1 is @JBjerga. She's getting a prize package worth over $55 that includes a couple of packages of compostable (Dogs Dig GREEN!) dog waste bags from our dog bank sponsor,
Wag
.
What? You want me to tell you everything she's winning? Okay, here ya go: @JBjerga also gets a bronze membership and QR coded tag from PetHub, plus a $10 PetHub giftcard to upgrade either her plan or her tag (You gotta love choices!), a commemorative Super Dog Sunday™ football, and her fido's favorite part, two bags of Gringa Loka Peanut Butter dog treats. Yum!
Are you all out there Tweeting now? You should be because you'll see another of these great prize packs coming sometime between now and Sunday morning. Will it be you?
Here's a sample tweet to try:
Please RT: I want 2 win a prize-#SuperDogSunday charity event 4 @Petfinder_Fnd.
C u at the PhotoContest! http://ow.ly/8QqLa