by Carrie Boyko, CEB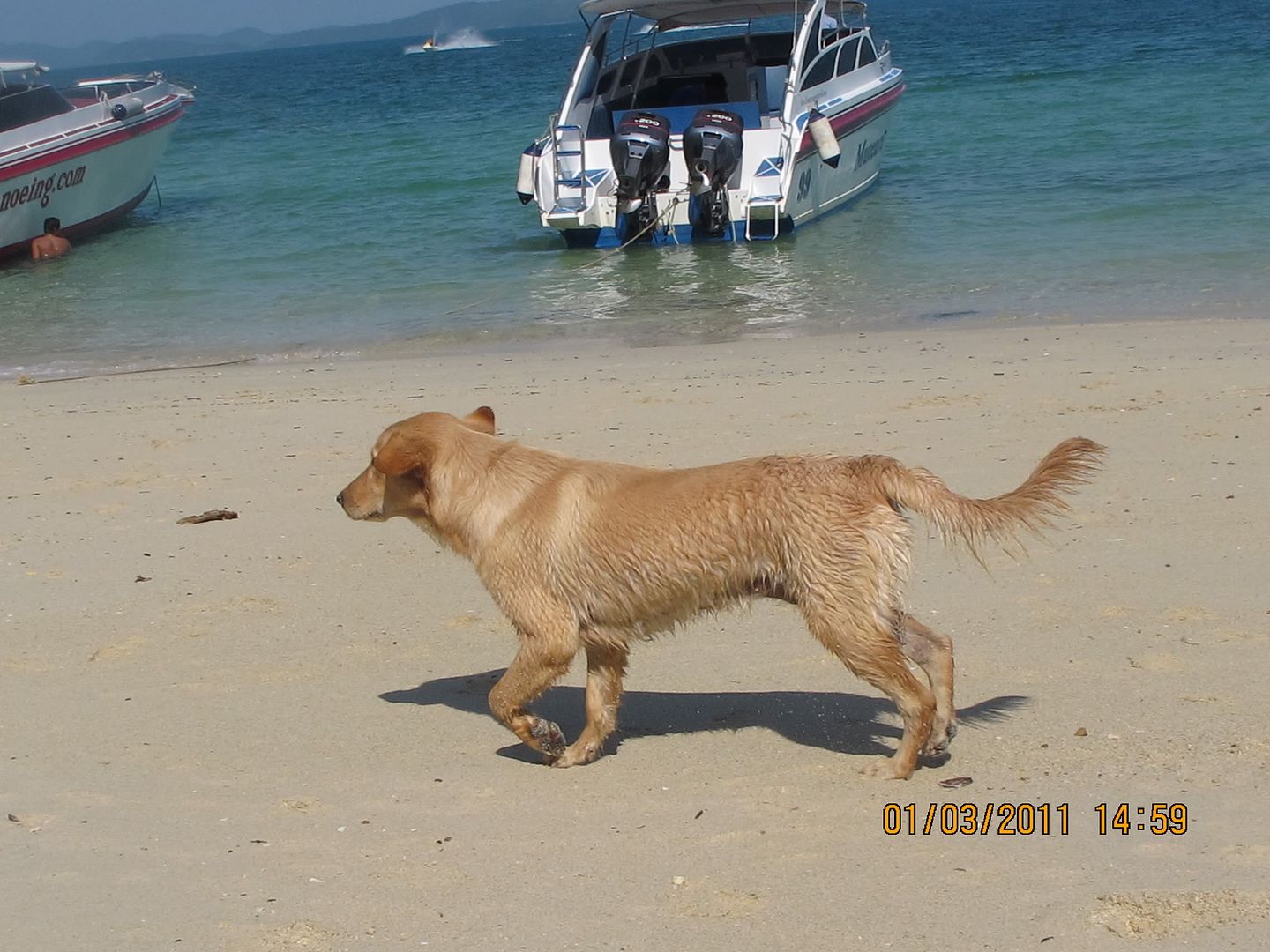 © Carrie Boyko
I Met this Golden Retriever in Thailand
This post has been a long time coming. After a New Year's trip to Thailand, I came home with literally thousands of photos. It was so overwhelming that I began to collect the images into themes, and quickly this post of animals on the beach caught my attention. We're not talking about pets on leashes, but rather free animals, working animals, and animals that you may not be considered pets at all.
I offer these photos for your consideration and encourage you to watch for an upcoming post on the street dogs of Thailand, as well as one that will cover the elephants more thoroughly. Enjoy and remember: Don't shoot the messenger. I just took the photos!
Did you catch the photo of the elephant doodie? That was a grocery bag--FULL! Imagine carrying that home from your walk--LOL.
Comments? I'd love to hear if you'd like to see:
elephants

tigers

street dogs
Leave your thoughts below. So much content; so little time.