by Carrie Boyko, CEB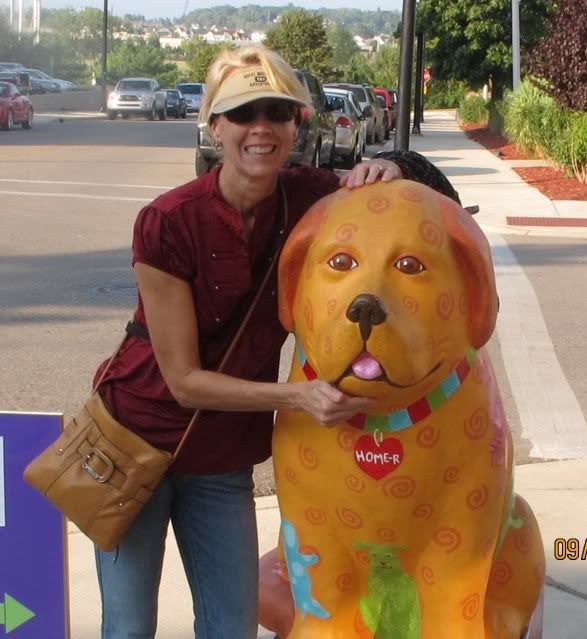 © A. Boyko
Meet my New Friend, Homer
Thanks to cousins Tom and Debbie, I finally traveled to Michigan.
We had a delightful visit and toured a number of areas
along the southside of Lake Michigan, while staying on their
boat.
The most memorable for me was, of course, the town
where dogs take front and center. On each street corner there
resides a statue of a dog, all hand painted with a variety of
different themes and cleverly different from one another. My
camera and I had our work cut out for ourselves, and sadly, I'm
sure I missed a few. Darkness is always timed poorly when you
busy yourself with sightseeing and photography.

If your travels take you to this area not far from Chicago,
I highly recommend a visit, making sure you include lunch
at The Stray Dog Bar and Grill in nearby New Buffalo,
Michigan. This delightful and delicious restaurant includes a shop,
offering adorable gifts for both dogs and their owners.
Hubby and I both left with uniquely designed, signature
hats. Enjoy!
© C. Boyko
Help protect our precious dog parks
© Carrie Boyko, all rights reserved
Follow All Things Dog at Twitter
Find me at Facebook
© copyright Carrie Boyko, all rights reserved
Bookmark this on Delicious