by Carrie Boyko, CEB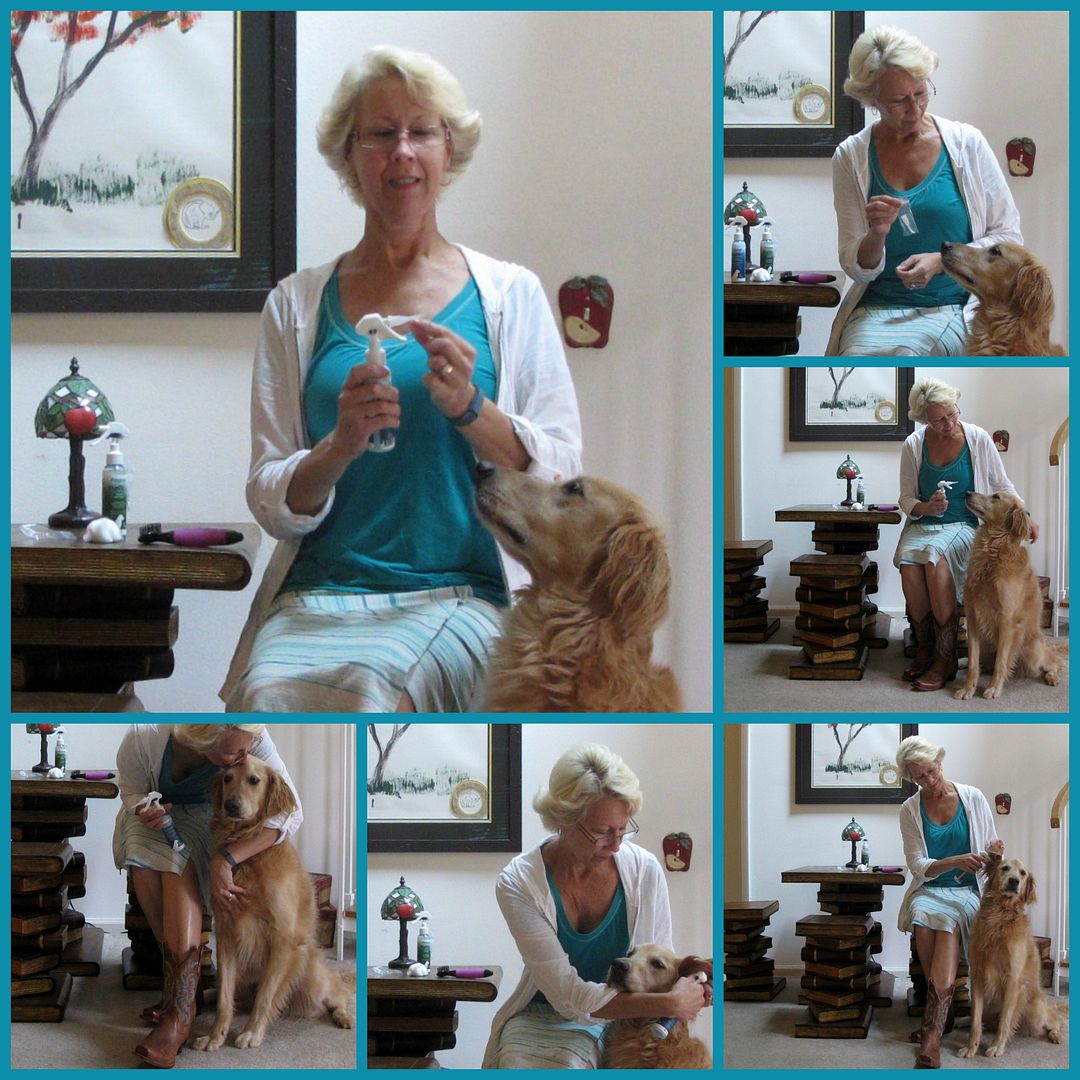 Who hasn't had to fight with Fido to put drops or ear wash in their ears? It's not only frustrating for the dog, but many owners feel that the directional spout is painful and doesn't properly dispense the spray into the dog's ear canal. The result--all the solution is expelled when the dog shakes his head, leaving you wet and worried that your dog's ear health may be at risk.
Now there's help for this problem: PurOtic's silicone directional spout is soft and painless. You won't have to worry about hurting your dog's ear when you insert it because the applicator is so soft that it can cause no harm.
What sets PurOtic apart from the competition is that it is the only ear cleaner with a patented silicone applicator. This soft flexible applicator bends and flexes when pets move during cleaning. This ensures that the solution gets deep into the pet's inner ear where infections and odor begin.
The PurOtic solutions are made of 99% natural ingredients and do not contain any alcohol or harsh chemicals. Active ingredients that you'll recognize as beneficial include Tea Tree Oil, Lavender Oil, Eucalyptus Oil, Aloe Vera Gel, Chamomile, Clove Oil and Echinacea.
The two-step system allows for superior cleaning. Step one: Apply the Ear Cleaner to break up wax buildup, prevent infection, eliminate odor and act as an anti-inflammatory. Follow with a gentle massage to the outside of your dog's ear. Step two: The natural ear dryer assures that your dog's ear dries completely, preventing fungal infections that cause many canine ear troubles.
To better understand the difference between using traditional delivery methods and the PurOtic silicone tip, watch this short video:
Do you have questions? I certainly did. It was helpful to see, feel and try the silicone tip on Tanner, my daily swimmer. Since many Retrievers are prone to fungal infections as a result of their love of water activities and their floppy ears that close in moisture, I like to assure that Tanner's ears are as dry as I can get them. The second step--Ear Dryer--in the PurOtic system is a nice addition to help assure complete total ear wellness.
To purchase your set of the PurOtic solutions, visit their site for the best service. We recommend that you select the Extra Strength Ear Cleaner for your dog. According to the company's representative, the regular ear cleaner is better suited to cats, so please watch this detail carefully as you place your order.
If you're willing to take your chances at winning a set of the solutions, watch for an upcoming giveaway of PurOtic, provided right here on All Things Dog Blog. Meanwhile, y
ou can visit PurOtic's social media pages to learn more:

This review of Innovet's PurOtic has been written completely from my own experience. I was not compensated to share my thoughts or to offer the upcoming giveaway of their products.