by Carrie Boyko, CEB
courtesy clanmcarthur on YouTube
Simple and Effective DIY Doggie Door
Pardon me for sharing this video Do-it-Yourself trick that was recently shared on another dog blog. It so perfectly fits our Pet Solutions theme that I couldn't resist. Do you have a screened door that you'd love to turn into a doggie door? Here's your solution!
Give this guy a high five with a comment if you think this fix will work at your home. I would advise you only use this when your back yard is fenced or you live in an area where your dog will not be at risk if he goes outside without you.
To be honest, I believe a safe back yard is a myth. There are always dangers. Be sure to watch your pups when they're outdoors. You just never know what wildlife may have hopped or crawled in to wreak havoc.
Finally, if you are successful using this fix, I would be absolutely thrilled to hear about it. Photos or video would be much appreciated. Send them to me at AllThingsDogBlog@gmail.com. I don't have a screened door like this to test it on. Ours have latches that the dogs cannot reach, thank goodness. Since I live on waterfront, I have to control Tanner's swimming expeditions or he would be one water-logged dog.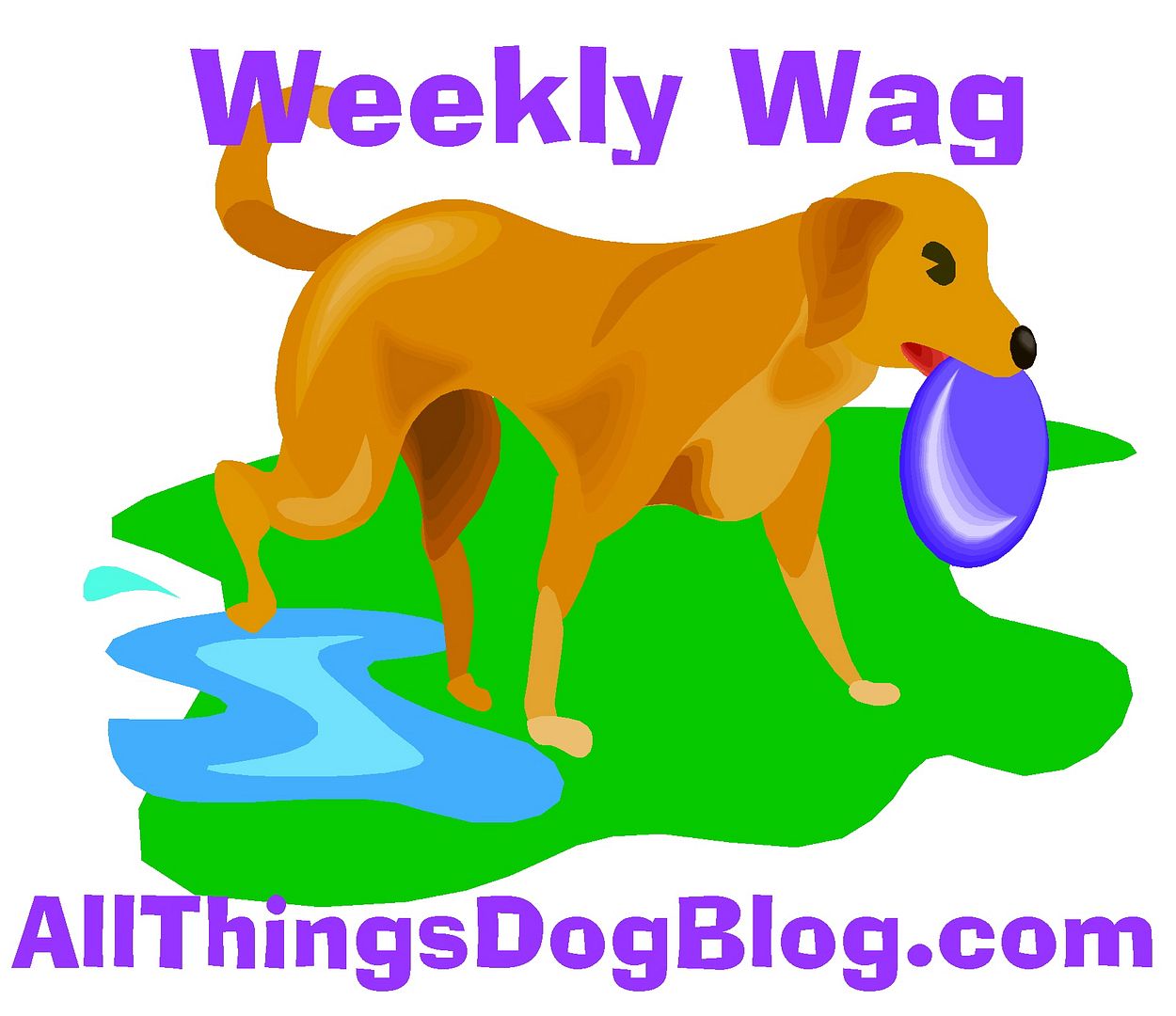 I do love that he can open many doors, including Oliver's crate, despite the occasional problems that creates. Our doggie daycare playground has acquired special locks for the gates that Tanner cannot manipulate, after discovering his talent for allowing all the playgroups to co-mingle. Ya gotta love a dog with skills! Thanks for joining the Weekly Wag. Let me know what bonds you to your dog.








Join us each week for the Weekly Wag bonding series, held during the Saturday Pet Blogger Hop. The hop is hosted by Life with Dogs, Two Little Cavaliers, and Confessions of the Plume. You are welcome to link up here, or check any of their sites for their rules of participation. Happy hopping!