by Carrie Boyko, CEB
© AllThingsDogBlog.com
Hubby Works His Way Down Through a Rocky Cliff
If you have followed any of my recent posts, you may be aware I took a vacation. Celebrating our 35th anniversary, my husband and I took a sabbatical to northern Colorado where we had a variety of outdoor adventures available.
Colorado appears to be far more pet friendly than Florida, where we live.
With beautiful weather, dog owners were everywhere including many in the airports and at the mountain ranch where we spent a week.
In addition to guest Fidos, there were also host pooches that greeted the arrivals with
© AllThingsDogBlog.com
Orange Tabby Boy Quite the Charmer

the ever-important sniff followed by a ranch tour. While not as formal as our own, Jack's tour which I witnessed, was quite thorough, taking his new arrivals by a stop at the front porch water bowl, a quick sniff of the newborn kitten family (mom was quite protective, but at the same time allowed her family to be handled by humans, while supervising from a distance.
Jack's tour took his new arrivals by the rabbit hutch, the chicken coop (yes, they free range during daytime) the various corrals where horses, donkeys and goats awaited veterinary care, and finally the 1,000 acres preserve where the horses run free during their off time, a generous 3 days per week. With many predators such as mountain lion in the area, the rancher brings injured, pregnant or new moms into a corral for protection.
This land is part of the Roosevelt National Forest, beautiful mountains, ponds, trails, and meadows. Hikers, climbers and riders all share this space, yet only once did we encounter another group during our daily expeditions.
Jack and Annie took turns alternately accompanying the groups on outings and staying back to oversee the pups that visited the ranch with their owners.
© AllThingsDogBlog.com
The Maternity Ward Provides Safety
Joining their people on various outings, dogs were able to play Frisbee golf on an 18 hole basket course, go fishing, climbing, bouldering, hiking, running alongside the riders, observing skeet shooting and yes, even river rafting---wetsuits and flotation devices required!
I enjoyed the variety of dogs and was especially impressed by their excellent socialization. I met 5 dogs at the ranch, in addition to Jack and Annie who are the official ranch dogs.
With each meet and greet I sat on the ground and enjoyed a good puppy fix, having left Oliver and Tanner with our daughter to enjoy some of their own bonding time. I apparently enjoyed this all too much as I have no pup photos to share :(
"Absence makes the heart grow fonder"
I'm on my journey home now, remembering the fresh air and wildlife, as well as the farm animals. One young kitten, about 6-9 months, followed me on my daily hike to the top of the nearby cliff--the only nearby location for a cell signal.
While I checked in with family this cutie rubbed against my legs, purred and curled up on my lap as I sat on a particularly comfortably-shaped boulder.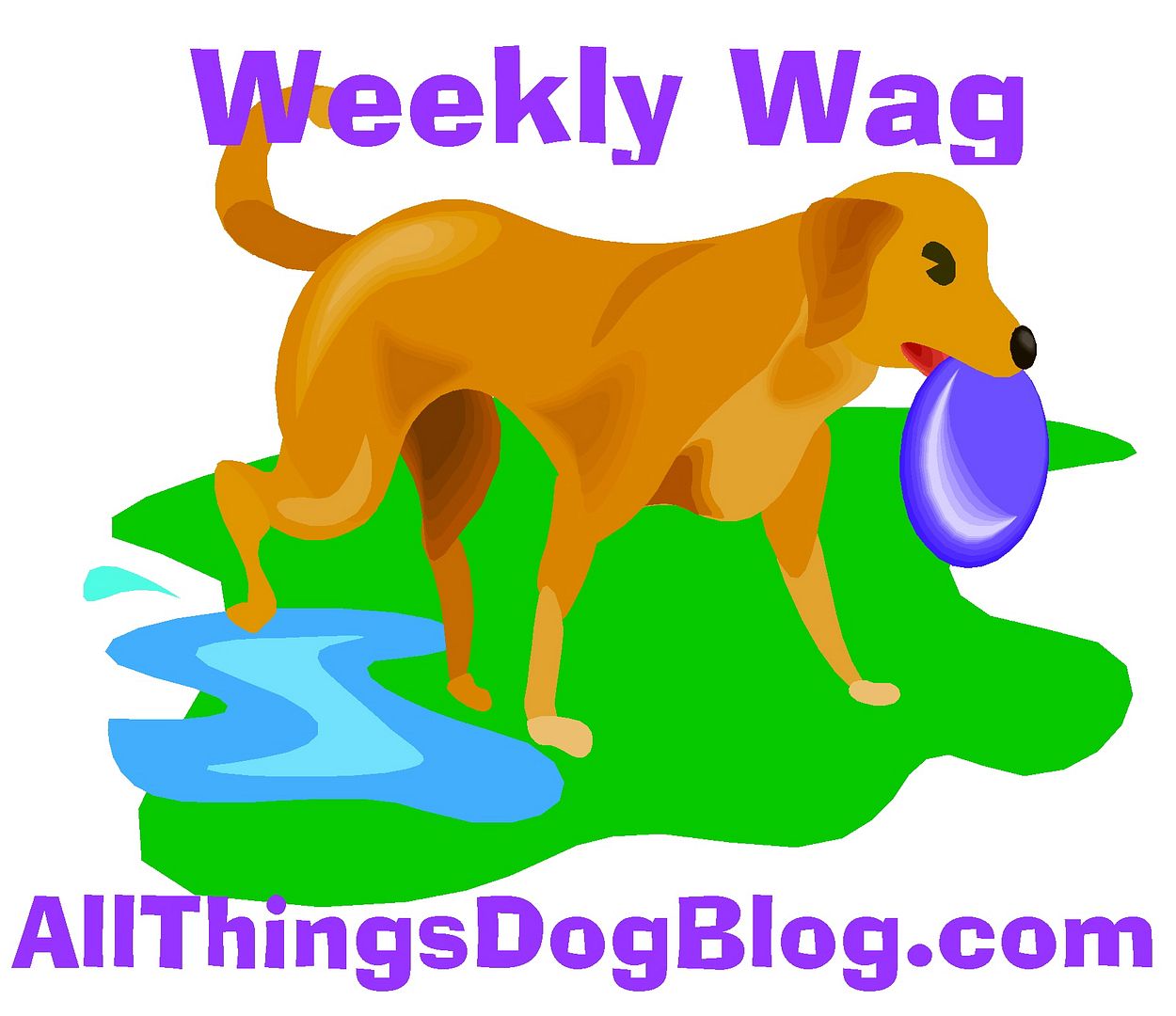 Headed back to see my own furry family, I'm sure they will be intensely curious about the many scents they will find as I unpack my suit case. I expect a strong interest in the laundry basket and rightly so.
My own interests will include a good snuggle with Tanner, Oliver, Patches and Jacque.
I thought of them many times during my trip, picturing what they would have enjoyed and how they would have fit in at the wonderfully pet-friendly ranch.
We'll go back, and next time with a pup or two in tow. Tanner would have to go by car, so his opportunities will require more planning. Oliver has flown and fits easily in an airline carrier, while Jacque would be crowded into such a carrier, for sure.
That said, Oliver may get the first opportunity to be a ranch dog.
I look forward to our next visit, soon I hope! I'd love to hear about your pet-friendly vacations. Where have you gone and what was your experience like? Dish!








Join us each week for the Weekly Wag bonding series, held during the Saturday Pet Blogger Hop. The hop is hosted by Life with Dogs, Two Little Cavaliers, and Confessions of the Plume. You are welcome to link up here, or check any of their sites for their rules of participation. Happy hopping!