by Carrie Boyko, CEB
© AllThingsDogBlog.com
Enjoy Meeting New Friends--Canine and Human
If you've spent much time on All Things Dog Blog, you probably know I'm a big lover of the dog park. We know them all in our area and enjoy a variety of Meetup groups and friendly pups and their people at all the local hangouts. There's nothing like a good run to get you and your dog feeling in tune with one another.
If dog parks are a new adventure for you, here are a few tips to make sure you're safe and have an enjoyable first experience:
© AllThingsDogBlog.com
Ready for Fetch ?
Most importantly, do not take your dog to a dog park if he is not both dog and human friendly. Find another place to exercise and work at those skills when your dog is plentifully worked out.

Even your well-socialized dog may have a bad day, so always go to the dog park with the mindset that you'll leave when and if things are not going well. And further, if you can determine this is not "your day" early, it's always better to leave before trouble breaks out. Your dog needs to view the dog park as a fun place if you're to have more positive experiences there in the future. Watch for troubling pups and behaviors and take your leave early.

Newbies need to test the waters during slower times. By this I mean choose a time when most owners are not at the park. If your Fido has a calm first experience, he'll enter the park with a great attitude the next time you venture in.

Watch your dog's back. Stay tuned in to his behavior, responses to other dogs, and the attitudes of those dogs toward yours. If you have an especially submissive or anxious dog, the dog park is probably not the best choice for him. He'll need a one-on-one socialization experience to build his confidence.

If your pup is trained to play games such as Fetch or Frisbee or simply to HEEL

alongside you, this is a great time to practice these skills when there are other distractions. Be prepared to lose a ball or a Frisbee, however. Some dogs may choose not to give it up, and you may opt not to argue with that Big Boy if he appears set on keeping your toy. Just sayin!

Leave the treats at home, even if you're training. This is not the place to find out which dogs are food aggressive. It won't end well.

Upon arrival and before you leave the dog park, make it a practice to work on your dog's "Come When Called" command. This one is all-important as it could easily save your dog's life one day. Don't leave that to chance. Practice often and praise vigorously!

Try to end your visit on a high note, just after a particularly fun run or play session. When Fido has had his fill of exercise, friends and fun, call him to you, leash him up and praise him as he follows you out the gate. You'll enjoy some quiet time this afternoon, while he naps off his fun time with you. This is an awesome way to enjoy some Bowser Bonding.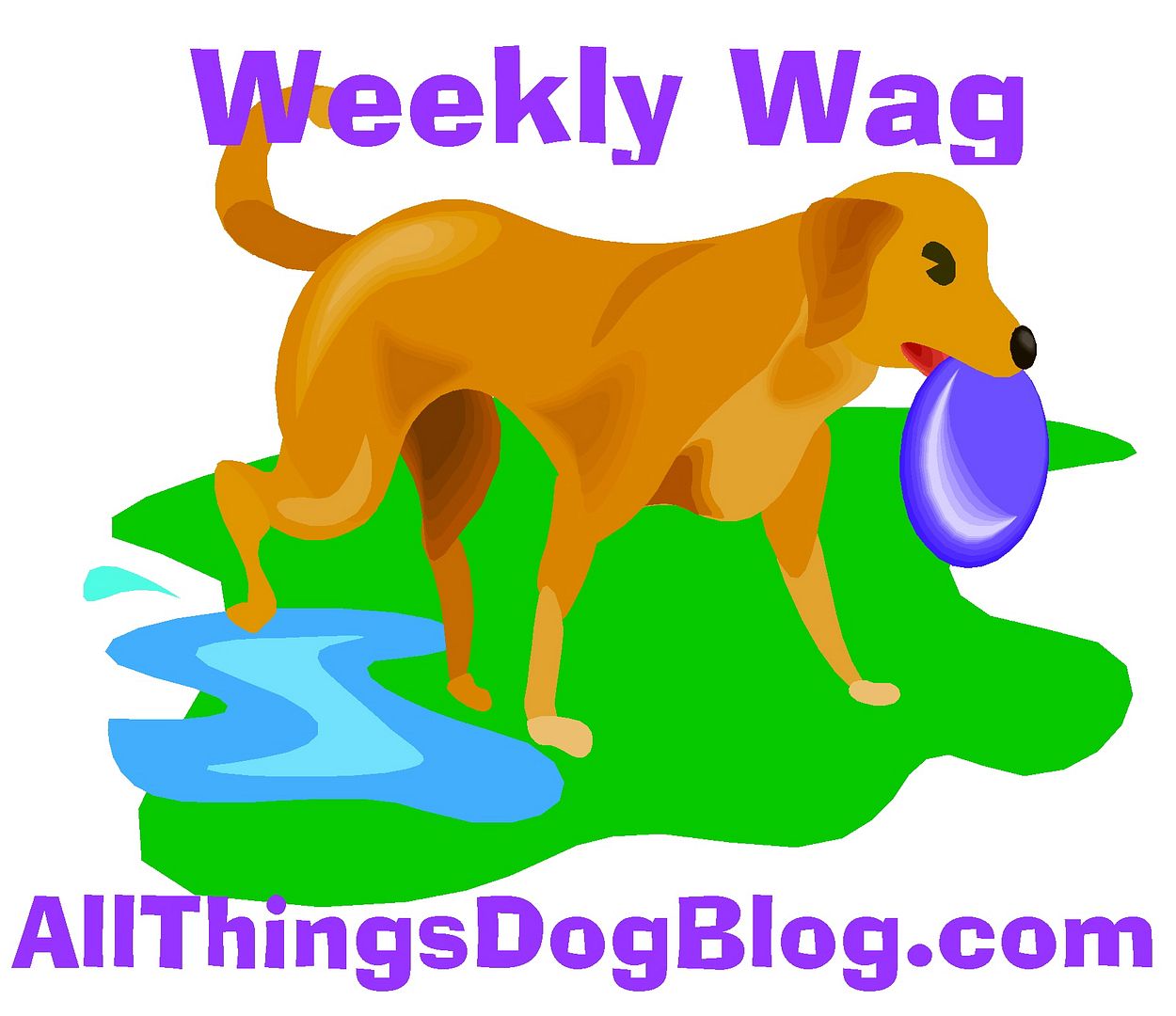 We hope you enjoyed these tips for your Weekly Wag. Won't you share your own thoughts on dog park interactions and tips for great socialization of your dog. Have questions? Spill them here and I'll be happy to address those I am able to assist with. At the end of each quarter, a drawing occurs from the comments at our Weekly Wag posts. We hope you'll join in the conversation. Happy tails!








Join us each week for the Weekly Wag bonding series, held during the Saturday Pet Blogger Hop. The hop is hosted by Life with Dogs, Two Little Cavaliers, and Confessions of the Plume. You are welcome to link up here, or check any of their sites for their rules of participation. Happy hopping!