by Carrie Boyko, CEB
© AllThingsDogBlog.com
Unlikely Pals Watch Each Other's Back
When choosing a second pup to join your pack, it's always a good idea to get the assistance of a behavior specialist or dog trainer to aid in matching the energy levels of your dogs appropriately. This can be a huge factor in making the relationship get off to a good start and is particularly important if your current dog or dogs have any--yes ANY--behavior issues that concern you, even the tiniest bit. Please protect your new pup by addressing these worries before you adopt another pet.
Introducing your new addition to your established best friend is always a precarious activity. I hope you'll realize this and take the time to set up their first meeting with forethought. Introduce them on neutral ground off your property. Take a walk with them, even if the new member of the family is not up to a long walk. Many young puppies can only last for a brief outing before they collapse in need of a nap. Fortunately you'll be able to carry the youngster home, while the rest of your furry family gains an added understanding that this new pup will be joining you all for the long haul.
Beyond this first meeting and the personality traits of your dogs, what else can you do? My first piece of advice would be to get your dogs out walking together regularly. Walking with you sends a message of unity, that "we're all in this together" sort of feeling that helps bring housemates together on the same ground. The more you walk together, the more your dogs will see themselves as a unit, working together to maintain a happy, harmonious household.
Be aware of any jealousy that may be signaled by your first family members, offering them some one-on-one time to make sure they understand that you still view them as extremely important. Praise them when they behave well with their new housemate and encourage all of your pets to build an amicable relationship that demonstrates teamwork. From alerting you to strangers to maintaining the household rules, you'll soon find each dog takes a special interest in the job that best suits him, balancing the workload to give you peace of mind. Watch for opportunities to build on these acceptable behaviors with praise, affection and treats.
Finally, a note of extreme importance. Dogs that live together can be dangerous to themselves and family members if they develop food aggression or resource guarding. The latter can refer to anything that a dog refuses to give up when asked by you--toys, treats, and even your favorite chair. To assure that these problems do not begin, and never become a problem, please train for this from day one.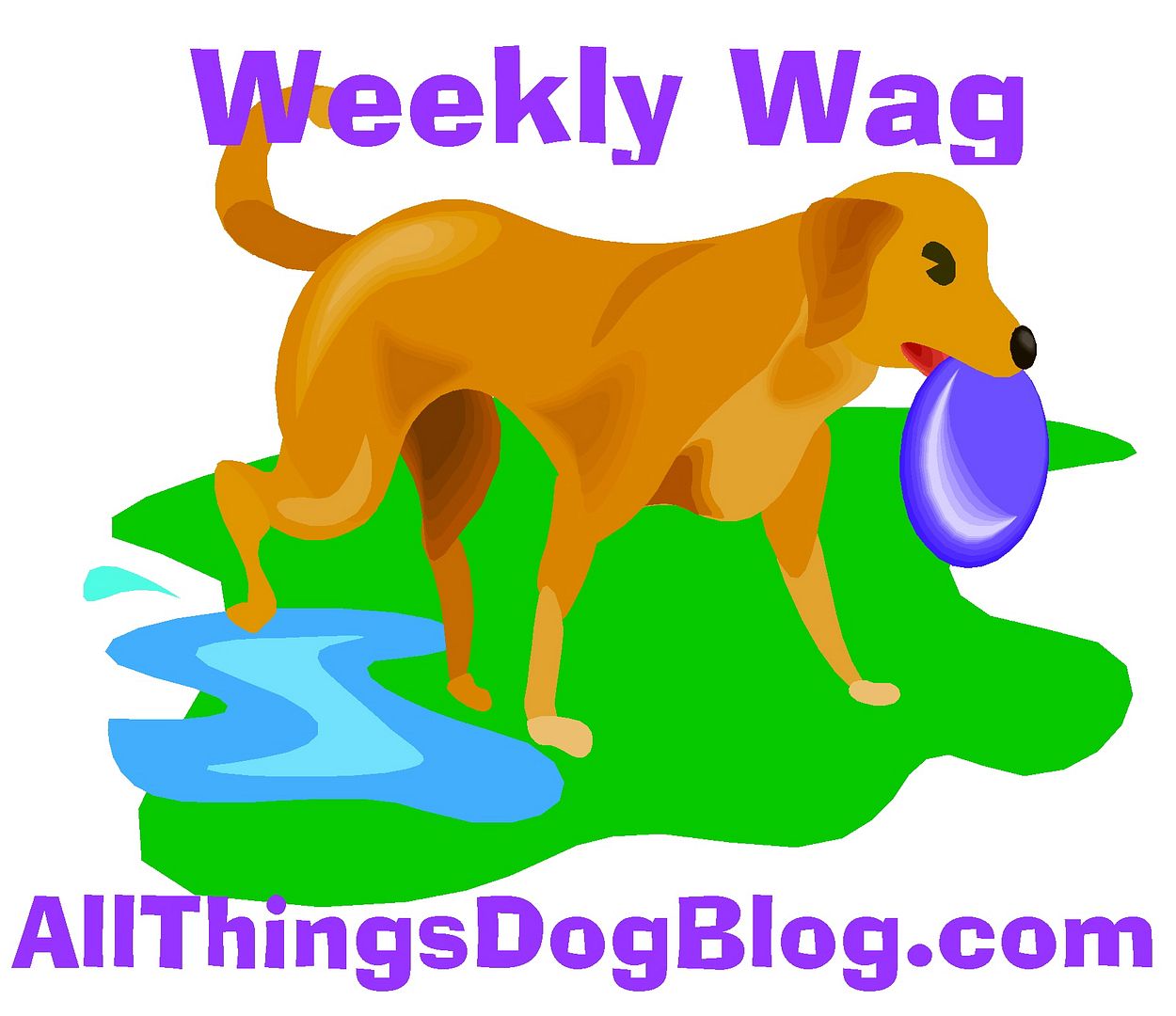 Teach your dogs to wait at their bowls until you signal permission to eat. This sends an unspoken message of ownership of the food, helping to make sure the dogs do not ever attempt to take over another's chow. Toys may be dispensed in the same manner. Ask for proper manners and offer the toy as a reward. Be sure to include "Drop it" in your list of skills to train for, to allow you to retrieve items of value or danger before your dog consumes them.
These and many more new companion strategies will help your dogs bond with one another, while building your bond with them as a team.
Happy bonding,








Join us each week for the Weekly Wag bonding series, held during the Saturday Pet Blogger Hop. The hop is
hosted by Life with Dogs, Two Little Cavaliers, and Confessions of the Plume. You are welcome to link up here, or check any of their sites for their rules of participation. Happy hopping!