by Carrie Boyko, CEB
© AllThingsDogBlog.com
Tanner Socializes at the Dog Park
Think your dog is too much of a sweat heart to protect you in a pinch? I used to also, but think again. Fido lives with you, is fed by you in your home, and knows your property. He feels a sense of ownership and responsibility for the safety of you and your home that you may not see. Let's explore this....
My Golden Retriever, Tanner, is nearly 7 years old. He has been raised in social atmospheres such as dog parks and obedience classes, offering a variety of opportunities for him to be with other dogs, both on and off-leash. He has never displayed any protective behavior before. There have times when I wondered what Tanner's reaction would be if we were attacked. Thankfully we have never had to learn the answer to that question, until now.
Recently, I learned something new about Tanner's perception and under what circumstances he may be expected to protect me. While on our own property, Tanner was standing at the property line as an unknown dog walked past. I was standing behind Tanner, which apparently gave him the perception that he was in charge and should take matters into his own paws. He did.
When we were charged by this large dog, even though the big boy was a young dog with playful energy, his collision was taken to be aggressive. Likely this was a perception based on the fact that I was standing behind Tanner, giving him the lead. His perception was that we were under attack and he immediately took offense to this blundering pup, letting the dog know that this was not acceptable behavior and he intended to keep me safe.
Was I ever surprised. Knowing the dog's owner, I wish I had given Tanner a signal of acceptance by speaking to the owner or walking out to greet them at the street. After all, Tanner did not know this dog and we were standing on our property, something that dogs tend to instinctively understand--territories. The sudden pummeling was too much for Tanner to consider and he was not taking any chances.
I've had time to talk with a trainer, reflect on this experience, and revisited my ever-present focus on socialization. That aside, I have also contemplated our neighborhood bear's surprise appearances that have been a problem for residents of the area. I've decided I'm okay with Tanner thinking he needs to look out for me when I don't give the signal that an oncoming social opportunity is a good one. We're a team, and I need to remember to do my part in watching his back, just as he did mine.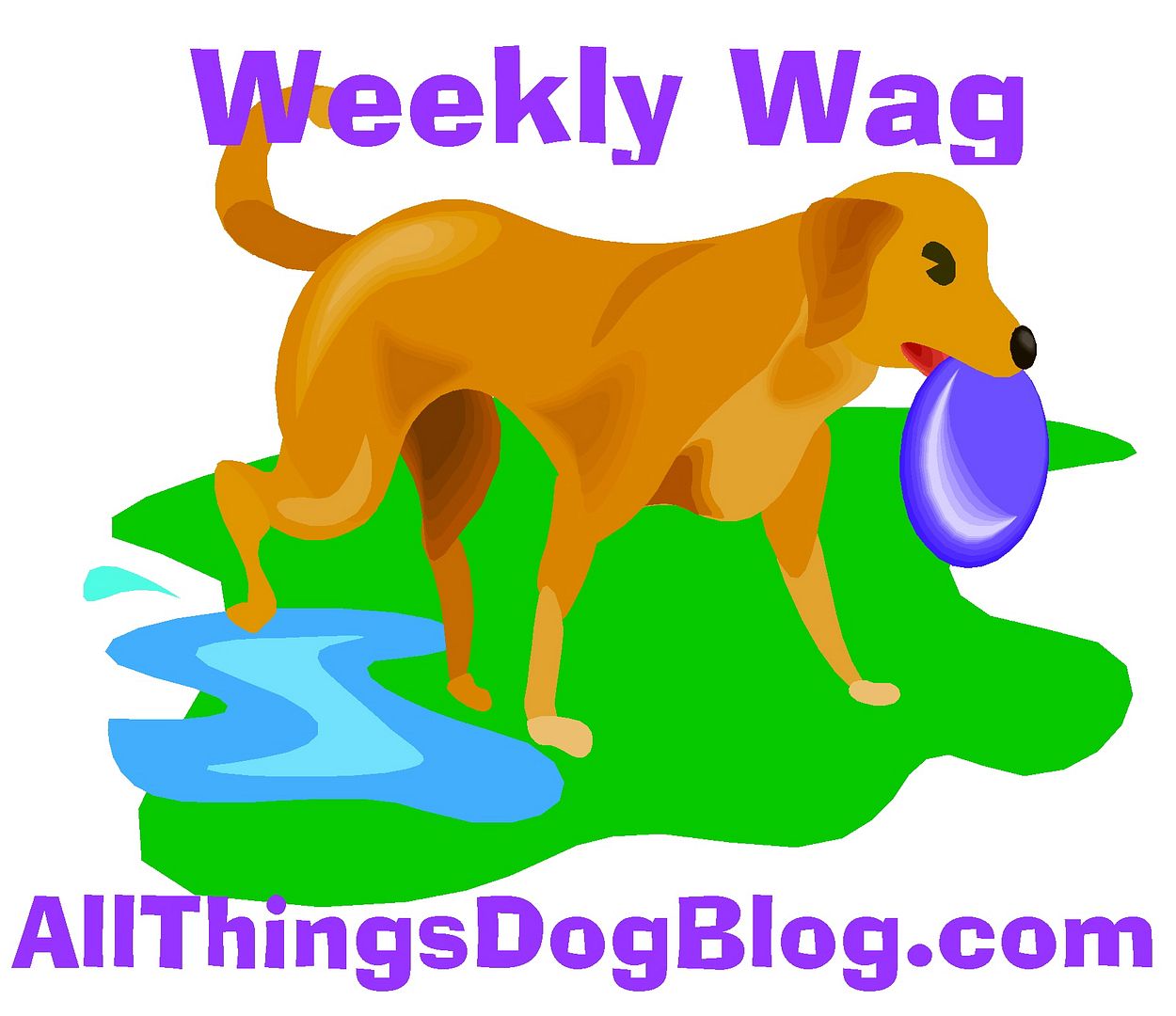 I'd love to hear your stories along this line. Has your friendly dog ever been surprised by an overly-energetic approach that he perceived was an attack on you both? Share if you will. We can all learn from one another. Understanding our dog's perceptions is part and parcel to bonding with him. I'm embracing this concept. Won't you join me?
Each week at the Weekly Wag we offer activities or information for enhancing the bond you share with your dog. Your participation by commenting is more than welcome.









Join us each week for the Weekly Wag bonding series, held during the Saturday Pet Blogger Hop. The hop is hosted by Life with Dogs, Two Little Cavaliers, and Confessions of the Plume. You are welcome to link up here, or check any of their sites for their rules of participation. Happy hopping!