by Carrie Boyko, CEB
(c) AllThingsDogBlog.com
Domino Repairs Mean Creative Playtime
Home renovation is not a pretty thought for me these days. After a flying rock broke our glass front door, the replacement of that door turned into a domino effect of repair jobs and replacements that would frighten you if I listed the jobs and the total cost. Let's just say that we did our part to help the local economy :)
From the dogs' point of view, life has been rather disrupted by the coming and going of strangers at different hours throughout the day, as well as the ripping up of our yard. Now that the sprinkler system is in (don't even ask how that figured into the broken door; you would not believe it) we have trails of dirt where no sod shall grow, given the growth season has just ceased till March. Sigh.
When men are working in your home, you can expect your dogs to take advantage of the doors left open, enjoying the muddy yard, the concrete being used to grout the new front porch, and worse yet, the dangerous tools lying everywhere. While my dogs never greet a stranger with distaste, they do enjoy exploring sharp tools, freshly poured cement and dirt that is not filled in with grass. Double sigh!
(c) AllThingsDogBlog.com
One Truck After Another
Our routine has had to change for the duration of this work, which likely will last a full 3 months, followed by the fun project of re-landscaping afterwards. I just know Tanner will be excited to help dig holes for the plants we select. But I digress. I started all this to lead into some of the ways we have bonded through building a new routine to adapt to all the dangers and disruptions in the dog's recent days.
Locating areas where work is not currently being done has provided new inspiration for activities and play. The screened porch one day, the kitchen and family room another day, and when all else failed, we dropped Oliver and Tanner off at their favorite doggie daycare where they could enjoy all day free play. Tails were definitely wagging when we pulled into the parking lot of this supervised dog park. Oliver has a new BFF that really seems to have put a skip into his step (yes, he is neutered!)

With cooler weather arriving earlier this year, Tanner's swims have been limited to afternoons, which is generally when I walk the dogs during our cooler months. For now, we've switched up our routine to offer an afternoon walk following Tanner's swim, which has the expected result--a nice, long nap afterwards. Oliver has been happy to join him, and they are making a habit of enjoying this snooze within view of me, probably to give them some degree of comfort with all the noise and work going on around the house. I have accommodated them each by placing a bed near where I am working to assure their comfort. I actually think they appreciate this small kindness.

Last week's Thanksgiving holiday was my 4 day cooking marathon. It turns out that the dogs seem to think I need tremendous supervision when working with turkey, carrots, cheese, fruits, vegetables....well, let's face it, most any food! I started a container of tidbits that made good training treats, and provided great assortment. The boys enjoyed practicing their latest tricks after which they were rewarded with pot luck from the goodies I set aside. Helping mom cook is such fun! (Don't try this technique if your pup has a sensitive stomach.)

During a few particularly busy days when multiple jobs were in progress around the house and day care was not an option, the boys and I secluded ourselves in my bedroom/office/dressing area. This may sound claustrophobic, but with large doors that open to the porch, we were able to open them and block exit during porch work with an expandable gate, allowing us to get fresh air and the feel of being outside. Oliver and Tanner enjoyed some time in the Bo Obama area that we created for our recent visitor, thanks to HomeGoods.

Finally, our door routine has reversed during the front porch and door replacement. We now come and go through the back doors, entering the screened porch first. This whole process has confused Tanner, who always runs to the front door area first when I call out the command "House". Poor fella. I hope he is not confused for life. When we arrive at the entrance to the back, I've placed a container of yummy smelling paw wipes to clean off the mud and dirt that the boys pick up in our ripped up yard, which is eternally wet from sprinkler testing going on. After they allow me to clean them up, I treat them and tell them what good boys they are. With tails wagging, we go back inside to pursue our daily duties. It's amazing what a small training treat will help you accomplish with your dog. They absolutely love having their paws cleaned up!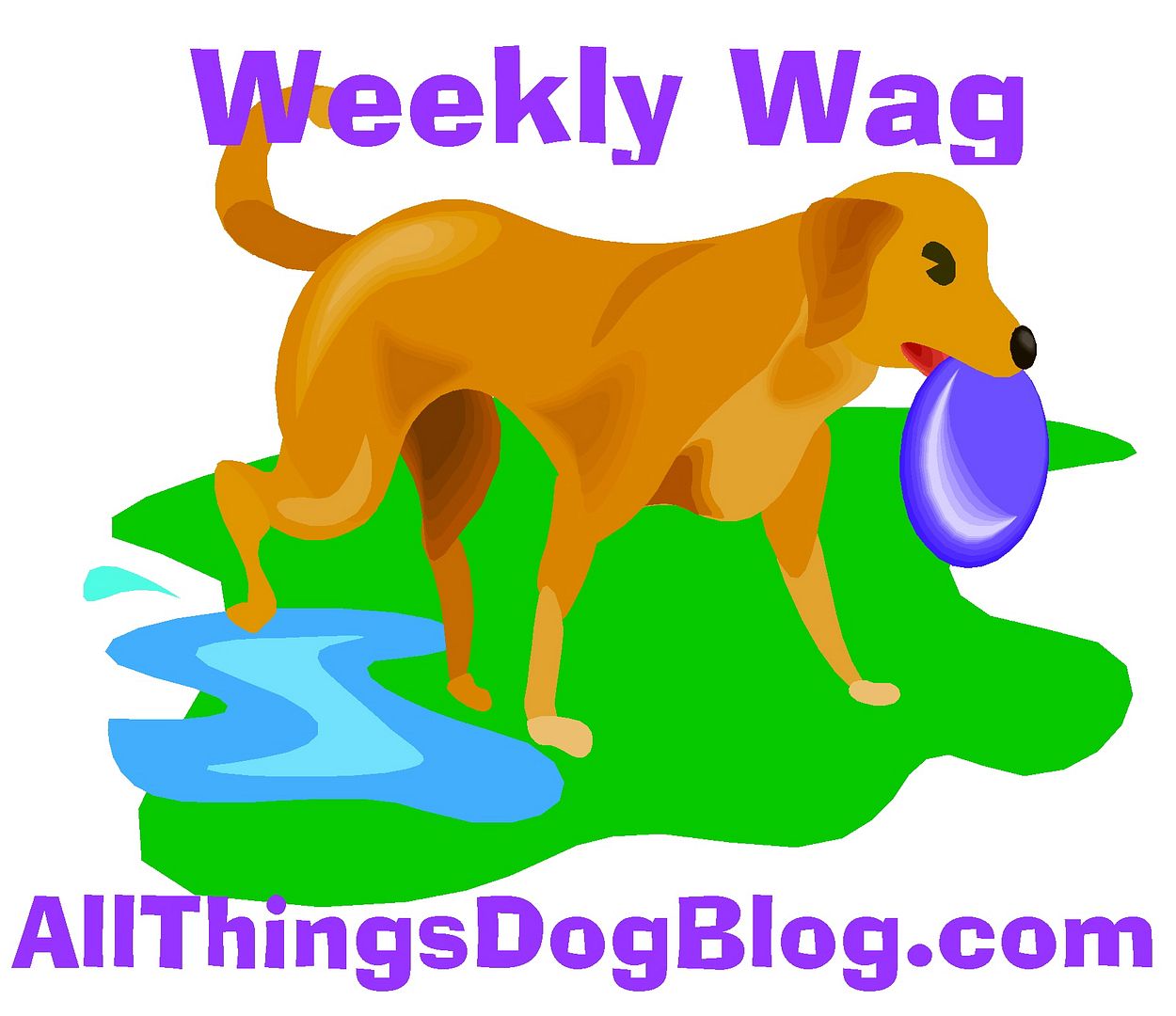 Tell me about your home repair adventures at our initial Weekly Wag post, and you'll be entered to win the grand prize drawing on December 31. Join us each Saturday for another version of the Weekly Wag, where I share tips and strategies for bonding with your dog through your daily activities and sometimes with special events.
Finally, I'd like to hear your thoughts on continuing this series into 2013. Have you enjoyed reading about ways to bond with your dog in your daily lives? Leave a comment and let me know if you'd like to keep this series rolling.









This post is part of the
Saturday Pet Blogger Hop
hosted by
Life with Dogs
,
Two Little Cavaliers
, and
Confessions of the Plume
. You are welcome to link up here, or check any of their sites for their rules of participation. Happy hopping!