by Carrie Boyko, CEB
Quarterly Participation Prize for All Things Dog Blog Winners
© courtesy c.e.
Augie of The Gooberellas
At All Things Dog Blog we're a book loving bunch. Both hubs and I come from publishing and our kids are all big readers. As a result, I try to offer plenty of reading opportunities to my readers for good reading along the lines of dogs and similar topics. I also include kids books for dogs, so if you've got little ones, keep your eyes on my Giveaways tab.
This quarter's Thank You Photo winner is Augie and his family at the Gooberellas. His mom will be notified shortly and will be getting a fun surprise: a bag of TidNips treats, a Blanket ID tag that links to a computer url for help in locating family of a lost dog, 3 training videos, and an assortment of samples from Bissell, Canine Calm, Nylabone, and SuperGravy.com.
Congratulations to Augie and his family. We hope he'll enjoy his goodies, and we invite you all to send photos of your pet with prizes you have won from All Things Dog Blog.
Weekly Wag Quarterly Drawing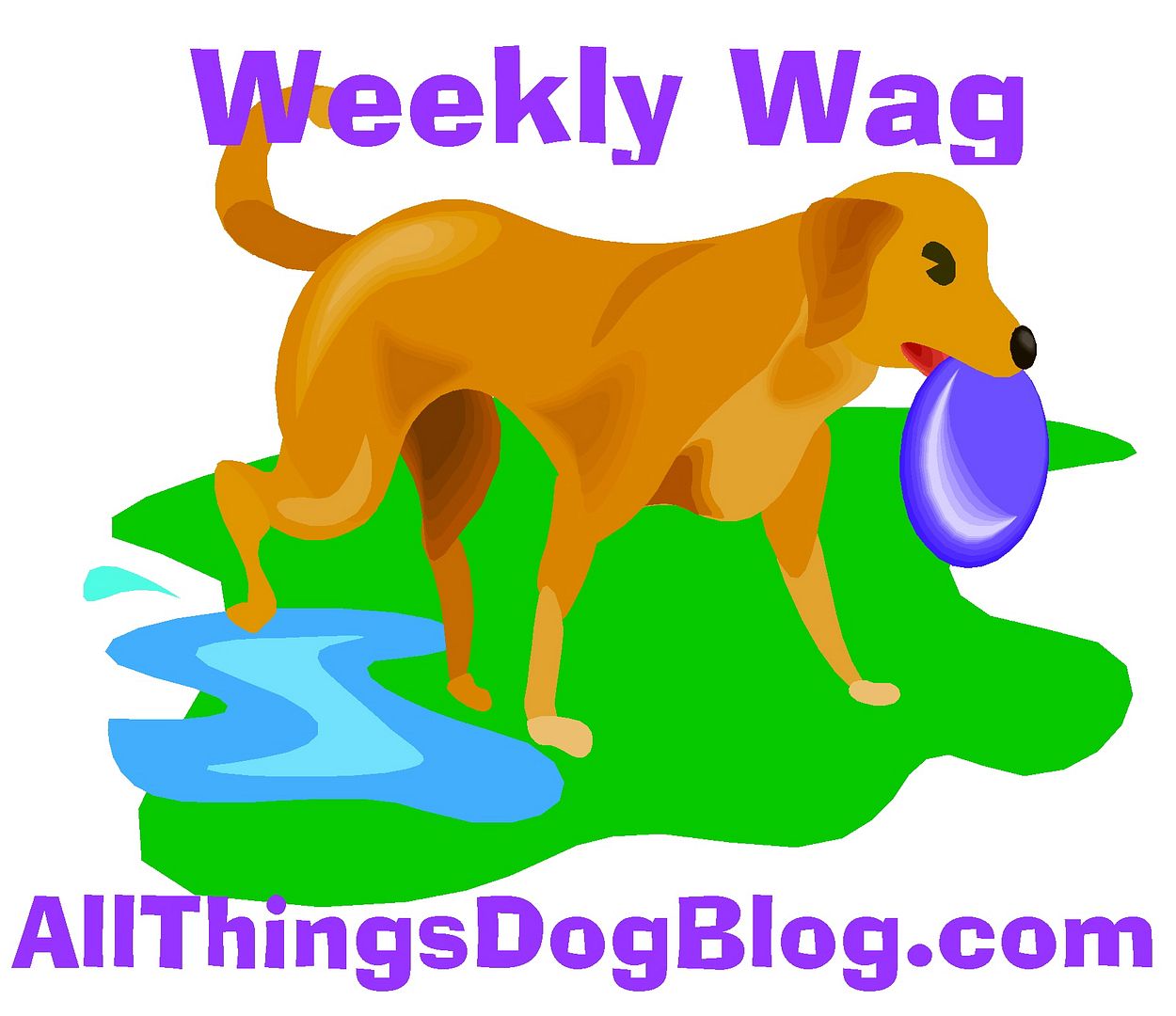 Our Saturday series, the Weekly Wag, is dedicated to helping you find new ways to bond with your dog. Entries are made by comments at the original post which is found by clicking the Weekly Wag button wherever you find it, including the one at right.
This quarter's winner is Christine the Pet Sitter. Christine will receive a Pets Add Life T-Shirt, 3 dog training videos, an Angry Birds toy by Hartz, and assorted samples from SuperGravy.com, Banfield, and Bissell.
The quarterly drawings are done the first day of each new quarter. Your name will remain in the 'pot' until you have won for each photo submission. Thanks again!