by Jacki Bert, DVM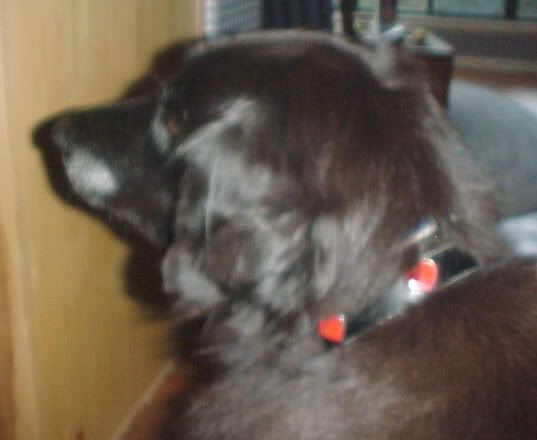 Hi Dr. Jacki:
This time around I have a question from ME. My Xena, a 50-lb. Retriever mix who is 13 1/2 now, has never displayed any hip issues. In fact, she has often wowed people with her ability to jump quite high. During the last year she has begun to show signs of weaker extremities. For instance, it is harder for her to get into the car and her ankles (front and back) bow out a little, as would happen with lessened muscle strength in that area. Xena still gets excited to take a walk or car ride, or visit the dog park and shows her enthusiasm with lots of running and noticeable enthusiasm--albeit short-lived.
The small amount of change in her activity has appeared to be age related, as she continues to walk as much as appears to be comfortable for her, although she cannot go as far as my two younger ones. That seems normal to me.
The last thing you should know about Xena is that she has always spent a good deal of her rest time laying on the tile floors even though we have 3 dog beds for her to choose from. She has a crate with a nice, cushiony bed, but only goes there when it is stormy or the house is too active for her comfort level (i.e. she wants some quiet time). She seems to prefer cool, tile floors to carpet or bedding most of the time.
Enough history, now for the question. She has begun to get up from the tile floors more slowly, and occasionally with a little difficulty. Her decreasing strength and increasing age are not working in her favor. It is much easier for her to get up from a carpet or dog bed than tile. How can I (1) encourage her to rest on carpet, crate or dog bed; or (2) help her learn an easier way to rise from the tile, if there is one. I am trying to help her increase, or at least maintain, the strength in her ankles, by continuing to walk her regularly? Any tips?
______________________________
Hi Carrie:
I don't think there is a successful way to teach a dog to lay on a cushion or bed if they do not want to. You could try by giving her a treat on her bed but I wouldn't expect her to all of a sudden like the cushion vs. the tile. Some dogs just prefer the feel of the tile to a bed.
She is experiencing arthritis and she needs to be medicated for it. Yes, continue to walk (or swim) her but she is at the point where she needs medication. She needs to be on a glucosamine/chondroitin supplement daily AND a non-steroidal anti-inflammatory medication daily. When it is cold or rainy, the arthritis hurts more and she may also need a pain reliever at these times. Once starting a dog on these meds, her liver needs to be checked every 6 months. These drugs are metabolized by the liver so it needs to be monitored.
I hope that helps.
Take care, Jacki
Dr. Jacki, D.V.M.
ASK THE VET on All Things Dog Blog
Dr. Jacki's opinion or advice does not replace an actual exam with a veterinarian.
Help protect our precious dog parks
© Carrie Boyko, all rights reserved
Follow All Things Dog at Twitter
Find me at Facebook
© copyright Carrie Boyko, all rights reserved
Bookmark this on Delicious