Find us on Facebook
Follow us on Twitter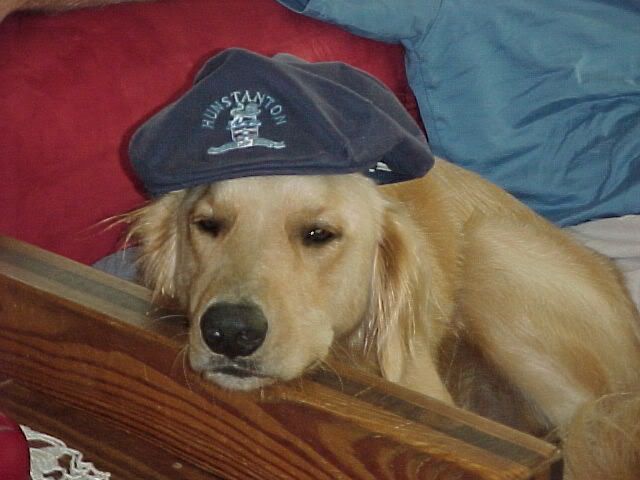 © photo copyright 2008 Carrie Boyko
It's game time folks. A loyal reader has suggested a fun topic, and I am off to rush hour traffic to see if I can find some good ideas. Here's the game:
Best Vanity License Plate
(Dog Themes Only, please)
Put your thinking caps on and let's have some fun. We've all seen some cute vanity license plates on cars in front of us. I get a chuckle quite often from some I see, and enjoy figuring out what some of them mean.
Have you got a good idea for a doggie vanity plate? Send it in by December 5th and you could be a prize winner. The rules are simple: (1) 8 letters or numbers maximum, (2) Keep it clean; (this is a family game), and (3) Submissions must arrive by 5:00 p.m. December 5, 2009 to LetsAdoptaDogPark@gmail.com. In the subject line, please note Vanity Plate Submission.The judges' decisions are final; I will determine who the judges will be.
Your adorable Fifi or hunky Fido will win a photo op on my blog, along with a prize for 1st and 2nd place. I'll also share your clever license plate creation, so be sure to register it, if you plan to use it! I don't want anybody else beating you to the punch.
First place prize: Water bottle to go (bottle and bowl attached), plus your pup's photo on the blog.
Second Place prize: Nylabone (suitably sized for your pup), plus your dog's photo on the blog.
Third Place prize: Your pup's photo on the blog.
Prizes will be awarded before year's end. What's your vanity plate idea? I did a little brain storming and came up with a few ideas to get your creative juices flowing. I know you can beat these:
LAB LVR, GR8T LABS, DOG 411, I LUV DOGS, 3 DOG PAK, DOGS R LUV, BZ DOG MOM, 3BZDOGS, LAB CAB, KENNEL, SIT STAY, TOP DOGS, DOG PK FUN, KENEL 2 GO, FIDO FUN, FIFI FUN, DOGS 4EVR, FETCH ME, LUV A MUTT. That last one is my personal favorite. "Kennel" is what my husband calls my car (he's just jealous!).
Now it's your turn. I can hardly wait!
Let the games begin!
Follow All Things Dog at Twitter
Find me at Facebook